There is beauty in simplicity, and baccart is all about that. A player vs a banker and three possible outcomes are at the core of baccarat, but if you want to take your online baccarat skills to the next level, you'll need to know a lot more than that.
Today is your lucky day, because you've found a place that will take you step by step through all the intricacies involved in being a successful baccarat player.
Here we offer you:
Top Baccarat Casinos. A selected few, those that can proudly state to offer baccarat players top quality casino experience.
Baccarat Essentials. Baccarat rules and game tips, baccarat betting strategies your bankroll will thank you for, baccarat trainers and many more useful perks to boost your baccarat experience and level.
Let's Play Baccarat. Different baccarat variations that are either crowd favourites or offer the most lucrative payouts. Demo play possible!
Depending on your level, start from the beginning or skip over to the more advanced things and don't hesitate to give something you learned a shot at one of the top baccarat online casinos presented in this list.
Top 5 Online Casinos to Play Baccarat
Best online casinos to play free as well as real money baccarat games.
Your one true guide to everything baccarat - rules, bets, strategies, you name it, it's here!
Pick, register, enjoy! Best variations of baccarat offered by industry leaders are at your fingertips.
Why Play Baccarat?
✅ Average house edge in baccarat is 1.2%. That leaves the player with almost 99% return rate, which is as high as it gets.
✅ You can bet on the banker to win. You know how sometimes you just feel that this is not going to be your lucky hand? Worry not, in baccarat, you can bet on the banker to win.
✅ Baccarat is easy, to say the least. You can make three kinds of bets on three outcomes. That's it for the basics.
10 terms every baccarat player should know
Baccarat – refers not just to the game itself, but also to the worst possible hand, worth 0.
Ladderman – a person that keeps an eye on all the players in a traditional baccarat game to ensure rules are being followed.
Monkey – slang for cards valued at 0. Those include 10s and all face cards.
Banker bet – a bet that is placed on the banker's hand being the winning one.
Player bet – a bet that is placed with the hope that the player's hand will be the winning one.
Tie bet – with this bet, a player wagers that there will be a tie between a player's hand and a banker's hand.
Punto banco – a very popular, simplified version of baccarat.
Palette – a long wooden board the croupiers use to move cards around on a baccarat table.
Natural – a situation where the first two cards dealt to either the banker or the player equal to 8 or 9. In that case, no more cards can be dealt and payouts are made.
La petite – a player or a banker is dealt an 8 with the first two cards.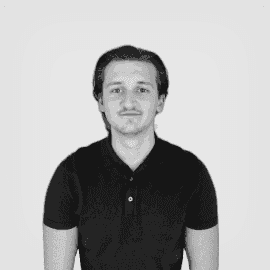 Bio
Gambling enthusiast and sport fanatic, I have a wealth of knowledge when it comes to casino and gambling. I've written for magazines, newspapers and other gambling websites which include the Daily Mail, Golf Monthly and Sporting Index, all contributing to over 3 years in the content industry.