Some like to spin the reels, some are into cards, and you're all about rolling the dice? Welcome to our ultimate guide to craps, the most popular dice game you can play at casinos!
While there is no arguing that the outcome is indeed random, there is a lot you can do to increase your chances of winning at online craps or in brick-and-mortar casinos.
We have everything you need here:
Basic craps rules to learn the ropes
Tips on how to calculate odds and beat a casino at craps
Craps strategy tips
Links to online casinos where you can practice craps for free
Best online casinos to play craps for real money
Learn what you need to know to take ownership of your game and succeed at craps, then try your luck at one of the top online casinos to play craps, all of which come with welcome bonuses worth your time.
---
Top 5 Online Craps Casinos
Top online casinos to play free or real money craps.
Why Play Craps?
✅ Craps is different. While most casino games involve machines or/and cards, craps is a dice game, which is always nice for a change.
✅ Most craps' bets offer house edge of 2% or less. Which means the craps' RTP stands at impressive 98%, and that's always desirable.
✅ You can ride along with a shooter. Find someone who bets a lot more whenever they are the shooter and wins most of the time and bet the same way they do. It means they know what they're doing and you can benefit from that as well.
10 terms every craps player should know
Shooter - the person whose turn it is to roll the dice.
Betting right – these bets include Come and Pass Line bets as well as betting with the shooter.
Betting wrong - these bets include Don't Come and Don't Pass as well as betting against the shooter.
Capped dice - dice that has been crooked in some way - not what you want.
Arms – a player that does exceptionally well with shooting the dice, also said to be "on a roll".
Come out roll - the opening dice roll or a roll that comes after the decision regarding pass line and don't pass bets.
Craps - not just the game, but also a situation when the shooter rolls 2,3, or 12 on the come out roll.
One roll bets - bets that include the next roll only.
Sequence bets - bets that include several consecutive rolls.
Natural - numbers 7 or 11 rolled on the come out roll.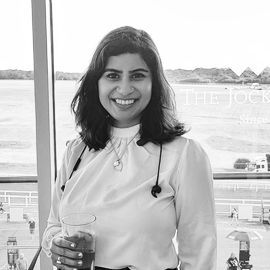 Bio
A passionate writer who likes to play games at casinos online and live. While I have worked for the last four years in FinTech, EdTech and Digital Marketing industries, I wrote many high-quality reviews for games on various websites, which also gave me the idea to work in this industry and explore more.