Online casinos in New York could be on the horizon at long last if the new proposal that has been launched is approved.
An igaming bill that was filed by State Sen. Joseph Addabbo suggests that each casino in New York could have two online casino partners or skins.
Furthermore, the license to operate would cost $10 million per year, and New York would receive 25% of the earnings from online casino gambling.
"New York quickly became the leading mobile sports betting market in the nation, generating nearly $70 million in tax revenue in a single month," Addabbo said to The Center Square.
"Similarly, if authorized, New York would quickly become the national leader in online casino gaming, generating hundreds of millions of dollars in tax revenue annually for the state as it continues to recover from the economic downturn caused by the COVID-19 pandemic."
NY Gambling Market to Be Worth $150m a Year in Licenses Alone
Fiscal estimates which were detailed in SB8412 signal that New York could profit from $475 million annually in taxation revenue from the licensed and regulated gaming sites, while they'd also be set to make $150 million in licensing fees alone.
Since New York permitted sports betting on January 09, 2022, there has been an extraordinary amount wagered in the Big Apple.
In January alone there was $1.6 billion staked by online sports bettors at popular platforms like DraftKings, BetMGM, Fanduel, among others.
With that in mind, it's no surprise that in just its first month New York quickly ascended into the position as the largest state sports betting market in the whole of the US.
Due to New York's immediate success since they introduced sportsbooks, it will leave them with no doubt about them being able to outperform neighboring states New Jersey and Pennsylvania in the igaming market.
A New Approach to Build the Largest Regulated Market in the United States
The Empire State will have adopted a different approach to all the other states in the US that have legalized both online casino and sports betting if SB8412 is passed.
New Jersey, West Virginia, Connecticut, and Pennsylvania all launched online casinos first and sports betting shortly after, while Michigan introduced casino and sports betting as a full package.
Illinois had its first sportsbook introduced in June 2020 and attempted to follow that up a year later with state lawmakers introducing the Internet Gaming Act in the 2021 legislative session.
However, that was knocked back and Sen. Christina Castro has signalled it may not materialize until 2023. Hopefully New York doesn't suffer the same fate, especially with Addabo claiming that the state is losing hundreds of millions of dollars to illegal online sites.
The proposal could become law in 2022 provided it goes through the New York State Legislature and makes it to Gov. Kathy Hochul by the end of June, who will then decide whether to pass it.
The regulatory process can be quite slow though, which could push back any potential launch of NY casinos online until late 2022, and maybe even into early 2023.
NY State to Guarantee at Least $11m to Fight Problem Gambling
The arrival of sports betting in New York has unfortunately resulted in an increase in problem gambling reported cases.
The state HOPEline, a problem gambling and addiction helpline, received 289 calls in January, 91 more than in January 2021, as reported by Edison Alban, spokesman for the state Office of Addiction Services and Supports.
As part of the bill, Addabo has claimed that a minimum of $11 million of state revenue will go towards addiction programs annually, which should help ease some of the pressure currently on the New York HOPEline.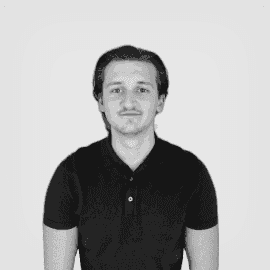 Bio
Gambling enthusiast and sport fanatic, I have a wealth of knowledge when it comes to casino and gambling. I've written for magazines, newspapers and other gambling websites which include the Daily Mail, Golf Monthly and Sporting Index, all contributing to over 3 years in the content industry.