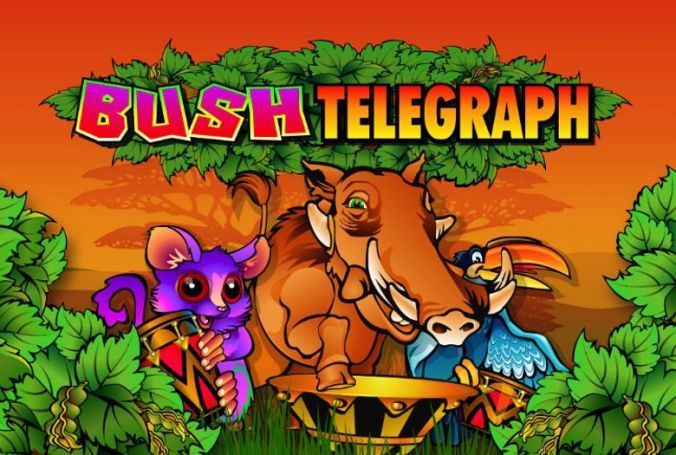 When the Bush Telegraph slot machine first hit the world of online Casinos, the game was as good as an online slot could get.
That's why if you are judging Bush Telegraph from its cover, don't.
This review isn't just a walk-trough to discover one of the many online slots you can play. It's a trip down memory lane to celebrate a game that made history.
What is Bush Telegraph?

New players might have never heard about this old-but-gold Microgaming slot. If that describes you, you are in for a surprise.
And a bonus too, of course.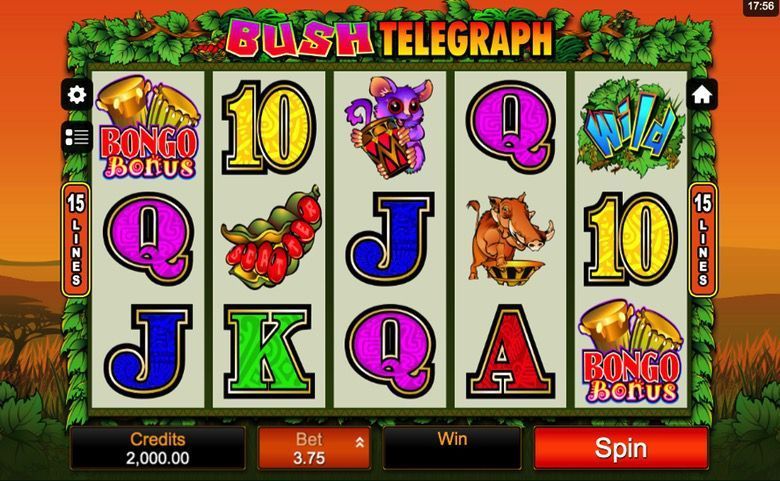 What do you do when you want to play slot machines? Do you pick a modern 3D slot, or do fall back into the safe arms of evergreen classics?
In this case, hop on the Bush Telegraph bandwagon. This 2005-born slot is the one you need to feel like you are back to the good old days.
But — I know what you are thinking.
Why should you play Bush Telegraph when the online casino industry is booming with new video slots?
This article is the answer to your question.
Bush Telegraph Slots Review
Before I tell you how to play the Bush Telegraph slot, I'd like to share my initial thoughts about this game.
The elephant in the room goes first so — let's talk about the graphics for a bit.
One glance is enough to know that Bush Telegraph is one of those cheaply-drawn slots from the early 2000s.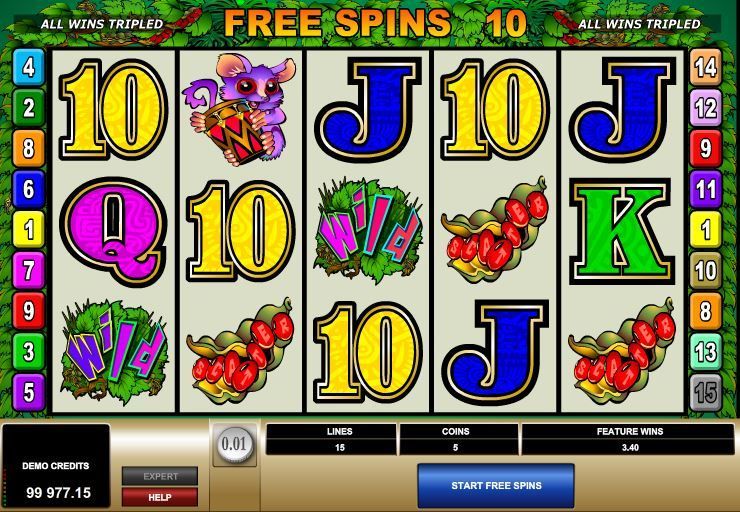 But it's like most 'pop' things. Even though the graphics seem laughably bad, the Bush Telegraph slot does have a certain charm to it.
Back in the day, it was all online gamblers had. And this real money game certainly feels nostalgic, especially since casinos don't make this kind of slots anymore.
The style of the Bush Telegraph slot reminds me of the popular jackpot game Mega Moolah. Which, to no surprise, was also created by Microgaming.
When it comes to the gameplay, I (surprisingly) don't have any complaints.
This slot is very, very easy to master and you can play it on desktop and mobile.
Unlike some modern slot machines, the game is not glitchy at all even when you play on 4G. It won't randomly freeze during your bonus round, which is a big plus when real money wagers are on the line.
The reels of the Bush Telegraph Slot spin really fast. You don't even need the Stop button. Whether it's a good or a bad thing, depends on your luck.
Technical Details
Now that we got my emotions out of the way, let's get technical.
For starters, here's a table with the most important details of the Bush Telegraph slots:
| | |
| --- | --- |
| Developer | Microgaming |
| RTP | 96.65% |
| Paylines | 15 |
| Reels | 5 |
| Lines | 3 |
| Min bet | 0.01 |
| Max bet | 150 |
| Jackpot | 7,500 |
The most useful thing from this table is the game's RTP (Return to Player) index.
And it goes as high as 96.65 percent. If you have no idea if it's good enough, the short answer is yes. An RTP percentage of 96 and up is a promising one.
The Paytable
The winnings of the Bush Telegraph slot go from 2 to 7,500.
The payments from the card symbols vary from 2 to 125.
The bird pays you up to 250, while the warthog and the bongo-playing bush baby can give you up to 500.
Five Scatter seed pods are worth 400, while five bongo drums give you 2,500.
The Wild symbol is the most lucrative of the bunch. Five of them will trigger the jackpot of 7,500.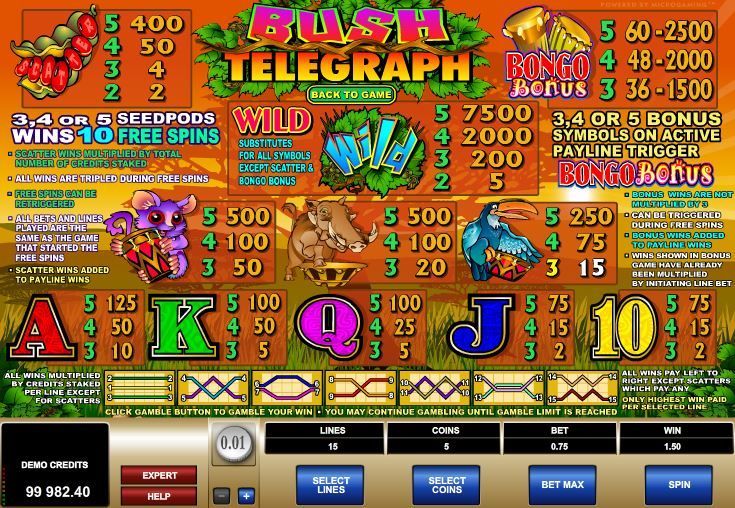 How to Play the Bush Telegraph Slots Machine
The first thing you should do before you play any slot is to set the amount of money you want to bet.
So let's have a word about the betting of the Bush Telegraph slots online.
Even though the minimum bet of the slot is only 0.01, you'll spend this sum only if you bet on a single payline. Which I don't recommend because of the low chances of winning.
You should bet on all 15 paylines. This means that the actual minimum bet is 0.15.
So, here's what you need to do before you play Bush Telegraph and click that Spin button:
Max out your paylines
Select the number of coins
Take a look at the Bet window. It's the amount of money you'll spend on one spin
You'll also see that the Bush Telegraph slot has two play modes:
There's no big difference between these two. The only extra feature that the Expert mode brings is the Autoplay function. Which, in my opinion, is just an elaborate way to spend more money than planned.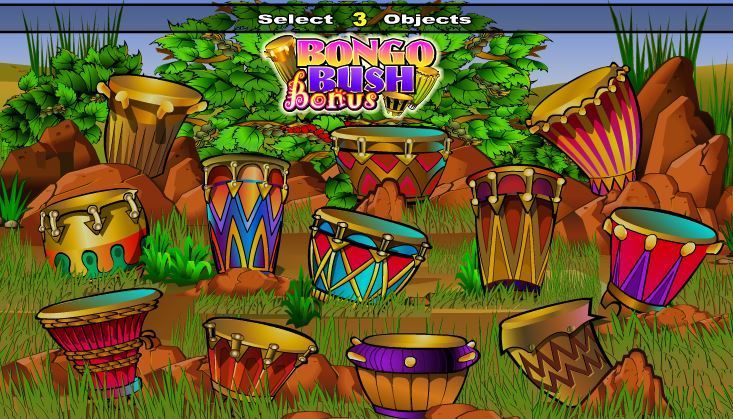 Bonus Features of the Bush Telegraph Slots
Even though Bush Telegraph doesn't look like much, it actually has a couple of bonuses.
Free spins. To trigger 10 free spins, you have to collect three, four, or five seed pods, as it's the Scatter symbol. During the free spins bonus, all your wins are tripled. You can even re-trigger the spins if you get another three seed pod symbols.
Bongo bonus game. I really liked this one. You have to collect at least three Bongo drum symbols to activate the bonus. Here, you get a new screen full of bongo drums. Choose between three and five to reveal your reward.
By the way, the game lets you gamble your winning. Choose the card color and you might double what you've won.
Just keep in mind that this feature might also take your winning away if you guess incorrectly.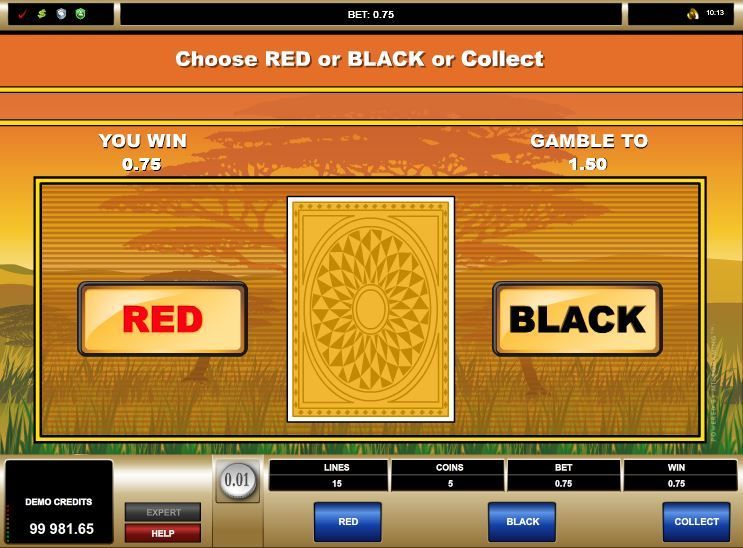 My Final Thoughts
After I played Bush Telegraph for a bit, I realized that even the oldest of slots are worth a shot.
Sure, the design is a bit sloppy, and the music is almost nonexistent.
However, the bonus features and the RTP of 96.65 percent more than make up for the slot's shortcomings.
Get a Bonus and Play!
Become a member of this online casino and use the welcome bonus to play slots.
Register a free account and follow the instructions to activate the bonus!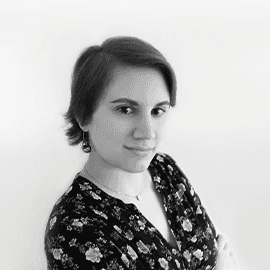 Bio
Editor, linguist, translator...and a Slot enthusiast. I am passionate about everything I do, and right now, I'm in love with all things Casino.