Play this slots game that is also a quest
An entertaining slot game with an even better sequel
RTP is 96.47% for the original and starts at 95.50% for the sequel but moves up to 97.75%
Find yourself in the middle of a medieval marvel with all the regal trimmings of a faraway kingdom. Prepare to rub shoulders with kings, princes, and princesses as you build your very own castle in this unusual and interactive slot game.
The sunny and luscious green landscape of your kingdom serves as the backdrop to this fun-filled game.
The graphics are superb, and the gameplay easily lives up to expectations. Let's take a look at the original Castle Builder slot, and then let you know what is in store if you want to enjoy even more in their sequel, Castle Builder II.
| | | |
| --- | --- | --- |
| | Castle Builder | Castle Builder II |
| Reels | 5 | 5 |
| Rows | 3 | 3 |
| PayLines | 15 | 15 |
| RTP | 96.47% | 95.50 - 97.75% |
| Bets | £0.10 - £15 | £0.15 - £30 |
| Volatility Level | low | high |
| Max Payout | 200 coins | 750 coins |
| Game Type: | Video Game | Video Game |
| Releases Date | April 2014 | July 2017 |
Split Screen Castle Building
Play these online castle building games across a range of devices, including desktops, mobile phones, and tablets. Both games feature a similar style of gameplay, but while the first version was a successful attempt at casino-slots-meet-social-gaming, the second took it a step further and shows us the future of online casino video slots.
Fitting in with the castle theme, the symbols you need to look out for are kings, queens, princes, princesses, treasure chests, and money pouches. As you move through the game, you collect building materials. Your reels are on the right, and the castle you build using your materials appears on the left of the screen.
In both versions of the game, you take part in the traditional casino online slot experience, but you also build your castle to access more bonus features.
In Castle Builder II, you can play as three different avatars with various skills; there are 75 castles, 15 kingdoms, and 4 game difficulties. This will ensure hours of entertainment and you won't be able to resist completing your castle.
The traditional slot element has 3 rows with 5 reels and 15 paylines. The aim of the game is to spin winning combinations of symbols, collect building materials, and be the king or the queen of your castle.
Special Features
This is a castle game that has a lot to offer. Here are just some of the bonus features you'll enjoy when playing Castle Builder and Castle Builder II:
Wild symbols - In the original, the master-builder is the wild symbol that can replace everything except a scatter symbol. In the sequel to this popular game, your avatar takes on the role of wild.
Free Spins - This pink free spin symbol needs to be matched in numbers of three, four, or five on the visible reels to win an increasing number of free spins. During the free spins, you will see between 1 to 4 fixed wild symbols.
Building Materials - The reels on the right have building materials for you to collect to complete the gameplay in the construction mode on the right of the screen. You start with a pallet with six spaces that need to be filled with building materials. You'll see symbols for wood, granite, bricks, and iron to collect and fill your pallet. After completing a construction stage, you move on to a bigger pallet until the castle is complete.
The Royal Wedding - In both versions of Castle Builder, there is a bonus round that occurs when a castle has been completed. In Castle Builder II, there are even more characters and more opportunities to build castles than in the original game. You help the princess to choose her prince, and if you select wisely, you'll be awarded more points and better prizes.
Avatars - In Castle Builder II, you have the choice of three avatars. Sam, whose skill is building. Mandy, who is a builder with a bit more charm, and Igor, who can be unlocked after playing a game with Mandy or Sam.
Challenges - This is much more than a typical slot game, but it's the challenges that make Castle Builder II so interesting. You move from the Bronze Cup Challenge through to the Silver, Gold, and Platinum Cups. After the building pallet is complete, you enter Free Building Mode, where you build your castle in one of the kingdoms you have unlocked. You'll need to build a castle in 9 different kingdoms to complete a cup challenge.
Castle Builder Paylines
Enter your bet at the bottom of the screen, the lowest stake you can bet in the original game is 10p, up to the highest stake of £15 per spin. The newer version ranges from 15p to £30 per spin. Castle Builder has a competitive RTP of 96.47% and a lower volatility rating. Castle Builder II ranges from 95.50% to 97.75% RTP and has high volatility.
The maximum jackpot payout in Castle Builder is 200 coins, whereas in Castle Builder II you can receive 750 coins for the jackpot.
The initial castle builder game brings a lot of excitement while spinning the reels, but you will become a firm fan of the game when you start playing the sequel. You will like the different characters, the chance to build something, the gameplay element, and the bonus round. It is interactive and intricate without being too complex or boring.
Final Thoughts
The original version of this online castle builder launched in the first half of 2014, and it changed our preconceptions of what a slot game can do. The release of Castle Builder II followed in late 2019 and set the tone for how online video slots can combine social gaming to create a new and interesting hybrid.
From the cartoon-style graphics to the kitsch soundtrack, both versions of the game are a pleasure to play.
What really makes Castle Builder II such a hit is the longevity of the game.
By providing different avatars, levels, kingdoms, and different castles to build, there is so much potential for this game. You'll want to keep playing it again and again, and the fact that you can also win real money makes for a thrilling experience.
Whether you've dreamed of being the architect of your own castle, wanted to play matchmaker in a land of make-believe, or just want to have lots of fun while spinning the reels for real money, this is something special.
If you'd like to try some other similar slots, you could try Avalon or King Arthur, which have similar themes.
Try out Castle Builder to see what the game is all about before moving on to Castle Builder II, which will inevitably become a firm favorite.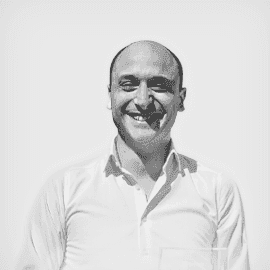 Bio
Political scientist, and gambling expert, I have spent the most part of the last ten years writing about the casino and poker industry. As a professional journalist, I work with FOX News, La Repubblica, the Economist, Politico, and PokerNews. As a gambler, I won money pretty much anywhere in Europe. As a gambling editor, I'll help you do the same.