Every spin of a slot machine is random and nobody can predict the result. But the advantage play slots offer players the opportunity to win more. Let's take a look at how you can do this.
What Does 'Advantage Play' Mean?
Put simply, advantage play refers to strategies that can help players gain an advantage by improving their odds of winning through knowledge of a game. In this case, slot machines. However, these kind of slot machines are present in small numbers in any casino.
4 Tips to Master Advantage Slot Machines
1. Choose the Right Themes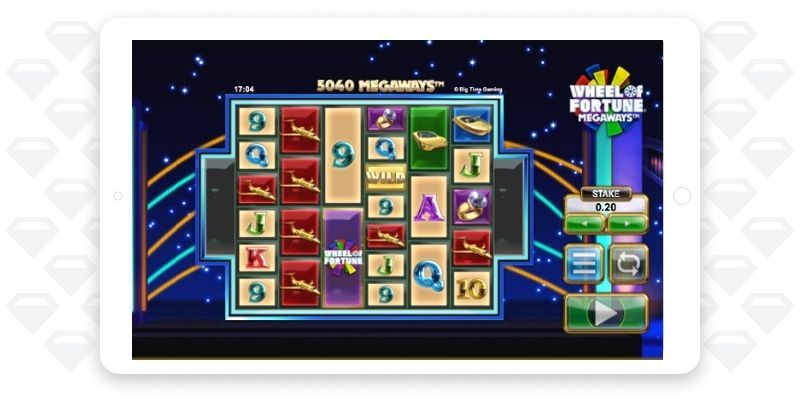 It is important to choose the right game themes when playing slot machines. Slots with progressive jackpots give you an opportunity to use advantage play tactics, but it is important to be aware of the difference between a standard progressive jackpot and a must-win jackpot.
🌟The jackpots on standard progressive slots are won at random, but must-win jackpots are either won before the jackpot total reaches a certain amount or within a certain timeframe. An advantage play here would be to play the progressive slot machines as near to the must-win sum or timeframe as possible.
For example, if the jackpot must pay out before the machine reaches $10,000, an advantage play would be to play the game when the money reaches $9,000. Clearly, a great deal of patience is required when playing these advantage play slots and there are no guarantees that this strategy will succeed for every machine. Nevertheless, observing this aspect of must-win jackpots should certainly form part of your online slots strategy for advantage plays.
2. Watch Other Players
Another advantage play strategy is to watch other slot machine players in the casinos 🤓 who might leave opportunities for you, but we would not advise to do it in a cheesy way like that Aunty in FRIENDS who was lurking every time Phoebe was sitting on the slot machine so that she could steal all her winnings 😃. Observe and follow known advantage players in order to learn from them.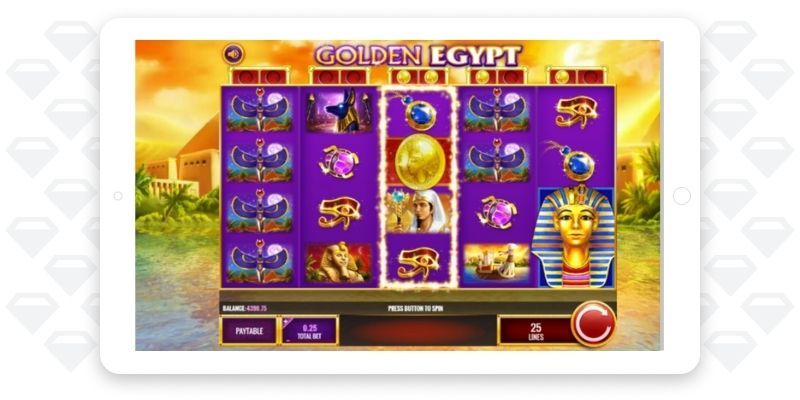 Let's consider an example of the Golden Egypt slot, which is one of the most popular advantage play slots amongst players in casinos across the United States. The advantage play in this slot involves obtaining wild reels when you collect coins on each reel.
🌟 When players have collected two coins in this slot game, the reel turns wild for the next two spins for each line. The key for players is to only play the Golden Egypt advantage play slot machine when there is at least a coin on two of the first three columns as this is where the biggest wins will occur.
By watching other players on advantage machines, it is possible for advantage players to observe instances where the previous player has played the slot and collected coins, but has decided to leave the slot to play a different game.
This is where an advantage player would step in as the situation would give them a possibility of winning on the slots through one of the best advantage plays available. Making the most of each slot's advantage play increases your chances of winning.
3. Pick High RTP Slots
Another advantage play is to choose online casino slots with a high RTP. Playing slots with a high return to player percentage can improve your chances of winning. Some high RTP slots, such as Ultra Pays Eagles Peak, have an RTP percentage of 96.89% with bonus features including free spins, multiplier, scatters, and wilds. This is what makes them one of the important advantage play slots.
Put simply, you can win large amounts on high volatility slots, but the chances of losing money are also high. Popular opinion would recommend high RTP slots for regular, smaller wins to keep you in the game. This is an example of how an advantage player uses their knowledge of slot machine probability to gain an advantage. Fortunately, the RTP is usually provided by casinos for each slot, so you don't need to do any math to calculate the data yourself!
4. Hunt for Bonuses and Free Spins
The advantage play has arisen with the prevalence of online casinos featuring slots. The online gambling industry is highly competitive due to which online casinos offer bonuses and free spin offers to attract new players to play slots, which you can use to your advantage.
Bonuses come in various forms. There are deposit bonus offers when you open a new online casino account and reload deposit bonuses for the regular players. In some cases, the online casino will double your money, giving you more wagering options.
However, any guide on how to win at slots must point out that in order to give yourself the best chance of winning, you must be aware of the wagering requirements which you are obliged to complete on deposit bonuses. Here, an advantage play would be to choose deposit bonuses with a low wagering requirement on each game.
In the same way, online casinos often offer free spins to new players to encourage them to open a new account, while some casinos promote new slots with free spins offers. This is especially the case for officially branded slots based on TV shows or movies where the online casinos want to cash in on the popularity of the hottest new TV show. In addition, they promote the new slot with free spin offers to tempt players to play these slot machines.
Most free spin winnings are paid in cash, but it is important that you clarify this in advance as wagering requirements sometimes exist. Hunting around for deposit bonuses and free spin offers is one of the best advantage plays. By following these slot machine tips, you can try various ways to win at slots online by gaining an advantage, especially if they help you hit a bonus feature on a machine.
Conclusion: Don't Rely on Advantage Play to Win
There are no systems that guarantee wins on slot machines. The strategies outlined here are simply a way of increasing your odds of winning when playing slot machines. These strategies can help tip the scales slightly in your favor when you play on an advantage machine, but there are no guarantees.
To sum it up, here are the tips outlined in this article that you can use while enjoying advantage play slots: choose the right themes, especially a machine with must-win jackpots, observe other players to learn from them, and play slots with the highest return to player percentage. Also, hunt for bonus and free spin offers to gain an advantage, but don't rely on advantage play to win.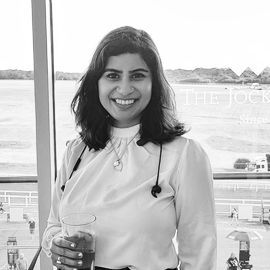 Bio
A passionate writer who likes to play games at casinos online and live. While I have worked for the last four years in FinTech, EdTech and Digital Marketing industries, I wrote many high-quality reviews for games on various websites, which also gave me the idea to work in this industry and explore more.