DraftKings is one of the best-known entertainment websites in the United States. Launched as a Daily Fantasy Sports (DFS) platform, it evolved into one of the most acclaimed sports betting and casino gaming site in the world.
DraftKings operates in nearly every state that has legalized sports betting and gambling online in the United States. These include the states of New Jersey, Michigan, West Virginia, and Pennsylvania.
For additional info about this gaming operator and the states where you can access their games, read our in-depth review of DraftKings Casino.
Is Gambling Legal in Florida?
Online gambling is not legal in Florida and real money operators are not authorized to offer their services in the Sunshine State.
Even while neighbouring states farther up the East coast, like Pennsylvania and New Jersey, have long-established legislation, the Sunshine State has been averse to establishing internet casinos.
Many believe that the key issue for the legalisation of online gambling in Florida is whether the Seminole Tribe and the state can agree to extend its agreement to enable internet gambling and slots.
At present, the only way to play casino games in Florida is to register on social casinos and sweepstakes casinos. The games are completely free to play, and you will not be able to win any real money.
Who Regulates Gambling in Florida?
The newly formed Florida Gaming Control Commission will be in charge of overseeing internet casinos in the state.
The new commission, however, will not oversee casino gaming at Seminole properties. For the time being, Florida's principal regulating organisation is the Division of Pari-Mutuel Wagering, which is part of the Department of Business & Professional Regulation.
Florida DraftKings Casino
DraftKings Casino is not available in Florida. With sports betting and online gambling being illegal in the Sunshine State, DraftKings cannot offer their services to Florida residents.
There may be some good news in the world of online gaming and DraftKings Casino FL.
There have been a lot of talks regarding the potential launch of legal online sports betting and casino gambling in Florida, and it seems that all the parties involved have made significant signs of progress.
One of the most difficult tasks the Florida government is facing right now is to reach an agreement with the Seminole Tribe. However, recent updates coming from the Sunshine State suggest this goal may be achieved sometime in 2022 or 2023.
Until then, there is not a clear schedule for the launch of a DraftKings casino site in Florida.
DraftKings FL: Additional Readings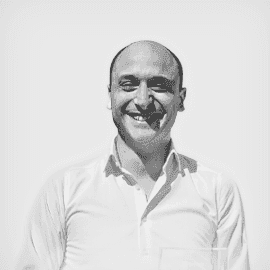 Bio
Political scientist, and gambling expert, I have spent the most part of the last ten years writing about the casino and poker industry. As a professional journalist, I work with FOX News, La Repubblica, the Economist, Politico, and PokerNews. As a gambler, I won money pretty much anywhere in Europe. As a gambling editor, I'll help you do the same.