DraftKings is one of the largest online entertainment sites in the United States, with an incredible offer that includes online casino games, a sportsbook, and a best-in-class DFS platform.

Players in multiple US states can easily access the best online slots and live dealer games on their devices. However,there are times when DraftKings can suspend their user's accounts due to various reasons. But that does not mean that users cannot reactivate their DraftKings accounts at all.
The most common reasons that can lead to a DraftKings locked account include the use of fake account info or VPN services, multiple attempts to log-in with wrong credentials, and more.
This guide helps you deal with a DraftKings locked account and shows you exactly how to restore your DraftKings account and recover access to the platform. This way, you can restart to play games online, and (more importantly), regain access to your account balance.
Also, we list some of the best DraftKings alternatives so you can continue to play online while you wait for your account to be reactivated.
Why Is My DraftKings Account Locked?
DraftKings sometimes suspends accounts as a security precaution. This may happen if you've accessed DraftKings from an unfamiliar computer or if DraftKings identifies other suspicious activity on your account. They may also suspend your account if they suspect you've been hacked or compromised in any way.
The way you recover your account depends on the reason your account was suspended. In some cases, you only need to perform a simple password reset. In others, you will need to contact the DraftKings customer support service.
If you are getting a message saying that "Your account has been restricted" when you try to log into the DraftKings app, something you have done has got your account locked.

This may have happened by accident or it may be as a result of you breaking the terms and rules of this entertainment and gambling website. Let's run down some reasons why your account may be suspended, and what you can do to recover your account.
Multi-Accounting
DraftKings Terms and Conditions prohibit players to own more than one account. Opening multiple accounts (whether by accident or intentionally) will result in you being suspended.
Multi-accounting is one of the most serious reasons that can lead to a permanent suspension of your DraftKings account. If the site discovers you have created and used more than one account, they could lock your money and not allow you to get it back.
As clearly stated in the site T&Cs, you can only have one account per household member. If you sign multiple people and share an IP, this could flag your account as duplicate.
Suspicious Activity
In some cases, players reported receiving e-mails stating that their DraftKings accounts were 'under review' or have been suspended due to inconsistent activity.
Your account may be flagged for multiple reasons, including:
Winning large sums of money (especially if you have lost a lot of money in the past)
betting too much
using different IP addresses
betting on games, teams, and markets you don't normally bet.
When any of these episodes happen, DraftKings will investigate your account and let you know the result if you receive this message.
Should you contact support to request an update? No, you shouldn't. Many players reported that asking for updates resulted in negative replies by the site's support.
The best strategy, in this case, is to wait and eventually move onto sites like BetMGM Casino or Unibet Casino.
Wrong Username / Password
Logging in with the wrong username and password multiple times can be interpreted as 'suspicious behaviour' and have your account blocked.
If you think this is why your DraftKings account has been suspended, click on 'Forgot your password' and request a new one.
We strongly suggest using services like LastPass, OnePass, or NordPass to handle your passwords. Using them, you'll be able to generate hack-proof passwords to protect your DraftKings account.
Wrong Personal Details
US players need to verify their identity to play games and bet on sports on DraftKings. It is important that you correctly fill out the information when you sign up for a legal sportsbook like DraftKings.
It is illegal to falsify your information in order to open an account. If you cannot validate your account, your account will be blocked and terminated.
You must provide your name, address and last 4 digits from your SSN when you sign up for an operator. DraftKings may not be able to verify your details if you have these details wrong. In that case, you will be asked to provide some additional documentation.
Use of VPN Services
Online gambling for real money is allowed only in a few selected US states and only licensed operators are allowed to offer real money games to US players. Using a VPN to play casino games on an operator that you are not allowed to use will have your account permanently terminated. You may also lose any winnings or deposits made from your IP address.
While it may sound like a good idea to use a VPN and gain access to all the best DraftKings slots, it really isn't. The use of VPNs is prohibited on all US licensed casino sites and you should never rely on these services to trick an operator into thinking they can offer you real money gambling games.
Self-Exclusion
Adding yourself to one of the lists that include individuals with gambling problems may result in getting your DraftKings account blocked.
Are you on the self-exclusion lists from gaming authorities like the Division of Gambling Enforcement and Pennsylvania Gaming Control Board? You cannot wager online if you are self-excluded.
Remember: you should play casino games only to enjoy the fun and not to seek financial rewards or escape from your everyday life and worries. If you decided to self-exclude yourself, think twice before asking DraftKings to re-activate your account.
Your Account Might Be Compromised
If, for any reason, DraftKings thinks your account might have been hacked or compromised, the site could decide to lock your account. This measure is taken for your own protection. In this case, the DraftKings password reset tool will not be working and you will need to contact support to regain access to your account.
If you have been locked out from your DraftKings account because the operator thinks this has been compromised, you will not be allowed to request any withdrawal until you request reactivation.
How to Reactivate a DraftKings Account

Now that you know all the reasons that can have your DraftKings account restricted, you will want to know how to restore your account and regain access to the DraftKings app.
Good news. It is very easy to get your account back up and running.
Reset Your Password
Resetting your password is the most common solution for account problems. Although it may sound simple, you'll be amazed at how often this works.
Many users found that the message "Account Restricted" disappeared when they completed a password reset.
You can reset your password on DraftKings by going to 'My account -> Passwords and selecting 'change my password'.
Contact Support
The second best thing to do is to contact DraftKings support service. Users can email the operator at [email protected] and send them your questions or concerns. During our tests, we always received a comprehensive answer in 48 hours or less.
We recommend that you contact support if you have trouble logging in.
Provide Documentation
In most cases, the support service will ask you to confirm your identity or to provide some forms of documentation to attest that you are who you say you are and you are legally allowed to gamble online. These documents may be used to confirm that you are old enough to gamble or to verify that you can access real money games in the United States.
To share your documents with DraftKings, simply snap a picture with your smartphone and add them to the conversation you are having with the support representative.
DraftKings Alternatives
If you don't manage to reactivate your blocked DraftKings account or you want to play some new games while you wait for the site's support to explain why you have been locked out, there's a number of alternative sites to consider.
BetMGM Casino is one of the top operators in the United States with an impressive collection of games. As a new player, you can try it with a free $25 no deposit bonus.
PartyCasino is a world-leading gaming site that has entered the US market recently. They are now offering real money games in New Jersey
Unibet Casino just launched in New Jersey and Pennsylvania. Their offer is similar to that of DraftKings and they give you a free $10 no deposit bonus to try their website.
If these sites aren't enough, have a look at our collection of the best real money casinos online. You'll find excellent options to find some great games to play even if your DraftKings account no longer works.
Why is my DraftKings account locked?

DraftKings can block your account for a variety of reasons. These include multi-accounting, the use of a VPN, unusual behaviour, repeated unsuccessful login attempts, and responsible gambling measures.
Can you have multiple DraftKings accounts?

No. Having multiple accounts on DraftKings is forbidden, as the site states this in its terms and conditions. Players who are caught multi-accounting and found spinning the reels on DraftKings slots games for example, will have their accounts deactivated.
How can I reach DraftKings support?

The easiest way to contact DraftKings support is to send an e-mail to [email protected].
Can I use a VPN to play on DraftKings from a restricted state?

No. DraftKings does not allow the use of VPN services. Changing your location to trick the operator into thinking that you can be offered real money gambling games will have your account deactivated and ban you from playing at DraftKings.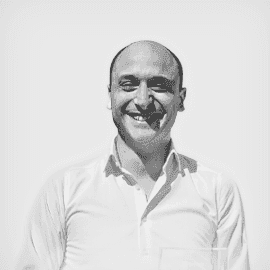 Bio
Political scientist, and gambling expert, I have spent the most part of the last ten years writing about the casino and poker industry. As a professional journalist, I work with FOX News, La Repubblica, the Economist, Politico, and PokerNews. As a gambler, I won money pretty much anywhere in Europe. As a gambling editor, I'll help you do the same.