Here are some truly great Christmas gift ideas for your casino-loving friends and relatives. From a shot-drinking roulette game for fun friend Frank to salt and pepper shakers for Grandma, this list gets down, dirty, and diverse.
Think of these gifts as an opportunity to put a smile on the faces of those friends and family members who enjoy playing casino games but who also have a quirky side.
It's also an opportunity for you to avoid overflowing parking, impatient and sweaty crowds, and all the rest that comes with trying to find the perfect Christmas gift ideas for him or her.
You can feel safe betting on any of the following Christmas presents making your friends get way too excited when they open up one of these bad boys.
So let's get started:
It's on you now
If you feel like using your imagination, don't let us stop you. Even an everyday object can be turned into a casino-themed gift if you got really creative. You could even create personalised gifts, or maybe even put a casino spin on Christmas jewellery if you're the crafty type.
At the same time, don't be a hero. Making your own gifts is always risky, as you have no idea whether people will really like them or not. The bottom line is this: buying any one or more of the above gifts is the only way to ensure your friends and family will remember you as the cool gift-giving friend you are.
If, at this point, you're thinking, "what about Christmas gifts for me?", don't worry: I'm sure they have something fun lined up for you, too. And besides, if you make the right choice, you could exchange your Christmas gift for boyfriend-love. And love is what Christmas is all about, right? Right?!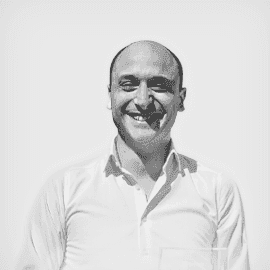 Bio
Political scientist, and gambling expert, I have spent the most part of the last ten years writing about the casino and poker industry. As a professional journalist, I work with FOX News, La Repubblica, the Economist, Politico, and PokerNews. As a gambler, I won money pretty much anywhere in Europe. As a gambling editor, I'll help you do the same.