Amid the anticipation for the upcoming Star Wars: The Rise of Skywalker, the world is once again going crazy for all things Star Wars. But haven't we seen this many times over when it comes to this particular franchise?
The Star Wars universe is a blend of everything from ancient mythology to popular culture. That helps to explain why there's something in its stories that taps into the heart of all humanity.
Tatooine was influenced by the ancient Middle East, the Jedi masters by Japan's Samurai warriors, and even Casino Bight was based on the lavish casinos of Monte Carlo.
A connection between Star Wars and gambling might sound like a head-scratcher to casual fans. Those raised on Star Wars, however, will be all too familiar with many of its gambling-related scenes.
From card sharks such as Han Solo and Lando Calrissian to games based on Blackjack and Poker, the gambling community in Star Wars is strong with the force.
In fact, a key few minutes of a fictional card game is how Han Solo came to own his beloved Millennium Falcon.
But what does the gambling world really look like in Star Wars, and how does it compare to gambling here on a galaxy not so far, far away?
Let's start with a game that introduced to the one and only Lando Calrissian.
Card Games in the Star Wars universe
Sabacc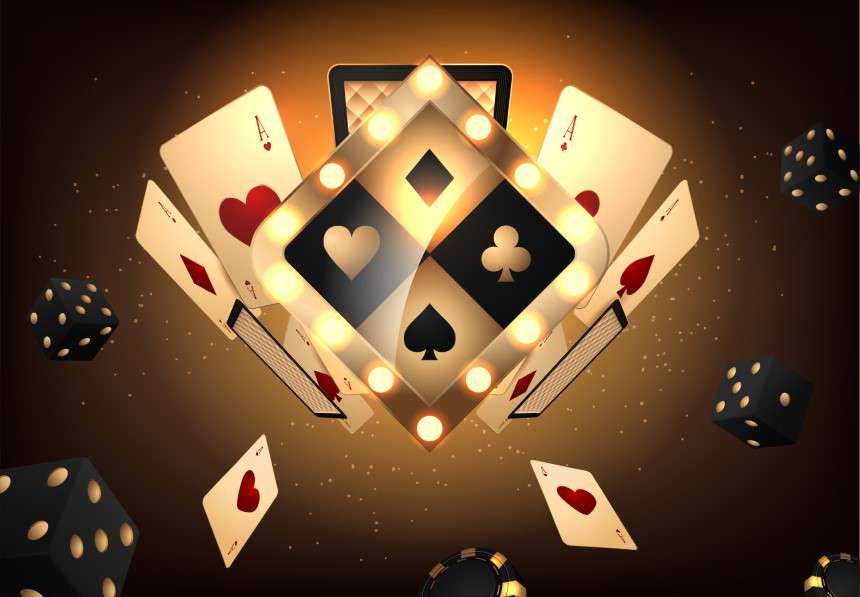 There are two popular gambling activities, in particular, that have been featured in key Star Wars storylines.
The one that Star Wars fans will always point to first, however, is Sabacc: a high-stakes card game where each player aims for a hand ranking as close to 23 as possible, but without going over it.
Sound familiar?
It's part-Blackjack, but with 23 being the ultimate goal, as opposed to 21.
Played from two to eight players, Sabacc combines skill with chance. Like Blackjack is popular throughout the world, Sabacc is played all over the galaxy. The exact rules of Sabacc may not be available, but the basics are both known and familiar.
Here's what we know:
The game starts with each player being dealt with two cards, with, as mentioned, the aim of achieving a value of 23 or near to.
Only here, some of the cards have a negative value.
It starts to become more like Poker when you factor in that hands and suits are also taken into account, as are special cards. Sabacc is basically Blackjack in terms of gameplay, and Poker in its set-up and scale.
If you learn to play Blackjack and pick up some Poker skills, you'll be about as close to a Sabacc player as you possibly could be.
Just like those two games, Sabacc is all about getting the best hand. Along with a hand of +23, there are two other hands that win a separate pot, which each player must contribute to prior to the start of each hand. One is -23, and the other is a hand called the Idiot, which comprises three of the same suit and two of any suit.
It's basically a full house in Poker.
Sabacc was originally seen in Star Wars: Episode VI: The Empire Strikes Back but was simplified for the prequel movie Solo: A Star Story. The variant they play here is called "Corellian Spike".
The key difference is that they play with a smaller deck of cards valued from 1-10. Let's start by looking at how Corellian Spike played out in a game between Han Solo and Lando Calrissian.
Key Gambling Scenes in Star Wars
In Solo: A Star Wars Story, we see the first key moment that Sabacc plays in the Star Wars universe.
After Han Solo is told that legendary gambler Lando Calrissian won his ship in a game of Sabacc, he decides to take on Lando himself, putting his own ship, the VCX-100, on the line.

They play a couple of hands, and once Han has gone ahead, he decides to go all in.
Lando responds by staking his ship, the YT-1300. Solo thinks he's won when he lays down Straight Staves. However, Lando reveals a Full Sabacc, ending any hopes Han had of flying away in the Millennium Falcon.
Han walks away, convinced that Lando is cheating.
And so:
Han and trusted sidekick Chewbacca go in search of Lando, who they find once again playing a game of Sabacc.
Han sees that Lando has a card hidden up his sleeve, but insists he wants to buy in, anyway.
When they're the only two players remaining, Han calls his opponent, prompting Lando to go for the card up his sleeve. Han holds up the card instead, having retrieved his pride and knowing he has his man beat.
This time, Han and Chewie leave in the Falcon, a part of science-fiction folklore that has made numerous appearances in the Star Wars timeline.
Lugjack
A Lugjack is a coin-operated device with three reels similar to a slot machine. You have to pull the lever, and you receive the payouts when matching symbols appear.
So slots, basically.
There's a lot of information on how to win at online slots available, so if becoming the best slots player in the galaxy appeals to you, you can get started right away. The most popular slots include Starburst and Mega Moolah, with the latter holding the record for the biggest-ever payout at €18,915,872.81 ($21.7 million).
Jubilee Wheel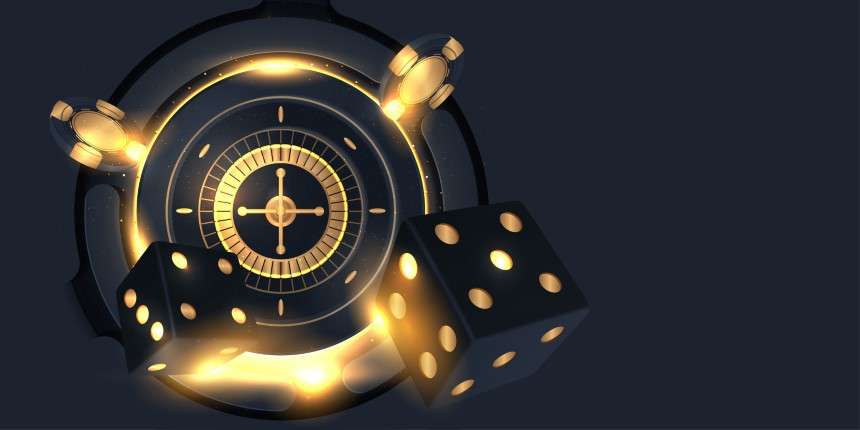 Another game from the Star Wars universe is the Jubilee Wheel. It's similar to another game with a wheel that casino players know only too well: Roulette.
Only with the Jubilee Wheel, the numbers only go up to 20, as opposed to 36.
If Jubilee Wheel sounds like your game, the closest thing we have in our galaxy is Roulette.
It might be a game of chance but there are Roulette strategies to help you win, and win big. Some famous roulette players have indeed done just that. The odds are they'd probably perform pretty well at Jubilee Wheel, too.
Canto Bight
Canto Bight featured in Star Wars: Episode VIII The Last Jedi, with director Rian Johnson describing it as being partly based on Monte Carlo.
Canto Bight was a city on the planet Cantonica and a destination for gamblers, war profiteers, and wealthy tourists who visited its racetracks and plush casinos. Some individuals cited Canto Bight as the most luxurious casino around.
In The Last Jedi, Characters Finn and Rose find themselves in one of Casino Bight's casinos while trying to escape a host of weird and wonderful creatures like Slowen Lo.
Finn has barely been exposed to life at this point, having spent almost his entire existence as a stormtrooper. So he is understandably tempted by the bright lights of the casinos before Rose reminds him of what they are there for.
The casino features a production value and attention to detail that Star Wars fans have become accustomed to.

There's more:
Casino Bight may be the only casino in the Star Wars universe depicted in such elaborate detail, but we've seen numerous other casinos in the movies and novels, such as Balance Casino on Reaper's World, Aerie Casino on Naboo, and Club Vertica Casino on Nar Shaddaa.
Final thoughts
We've seen a constant stream of movies added to the mix since JJ Abrams' The Force Awakens, along with the more recent TV show The Mandalorian, and we can only expect this evolution of the Star Wars evolution to continue.
So who knows what else we may learn about its gambling ways?
Han Solo won the Millennium Falcon in a game of Sabacc.
Now, as you bid to win a jackpot all of your own, I leave you with these six immortal words:
May the force be with you!