With 123 people per gaming machine1, Australia holds 6 percent of the world's real money Pokies.
According to H2 Gambling Capital, Australians spend more on gambling than people anywhere else2
To mitigate the risks of excessive gambling, the Government of Australia banned online gambling from the country.
Playing online Pokes for real money in Australia is prohibited under the "Interactive Gambling Act 2001" (IGA).
Many other countries decided to regulate online gambling with State-controlled license-based markets. Australia took an alternative route.
The country banned online gaming altogether.
The IGA comes intending to "limit the harmful effects of gambling on the Australian community." That's why it features many dispositions that target the providers of interactive gambling and not the players.
And its mission is very clear, too. According to the IGA, it is an offence to:
provide a prohibited interactive gambling service to customers in Australia;
provide an unlicensed regulated interactive gambling service to customers in Australia; and
provide an Australian-based interactive gambling service to customers in designated countries.
What Pokies Can I Play in Australia?
Your best choice to play real money Pokies in Australia is to play the free version of all the most popular games available online. That's because there IGA prohibits Aussie players from engaging in real-money pokie action online.
Australian players can start playing free pokies anytime. These games offer Pokie players the same gaming experience they would get from any exciting pokie game for real money.
Despite the bonuses offered to Australian players by various online Casino gaming websites, you should never forget that the IGA regulates the Australian online Casino industry. Meaning online gambling is not your best chance if you play online to win real money.
Our page dedicated to the online Casinos in Australia gives you even more information on what is allowed and what isn't in the country.
Please remember that the IGA is always the act you should refer to, regardless of the terms and conditions connected to the Pokie bonuses you find online. A casino bonus to play real money Pokies online does not have any legislative value.
Best Online Pokies for Real Money
If you are not an Australian player and you want to get some online action, here's the updated list of all the top online Pokies where you can win real money.
You can play all these online Slot machine games on desktop and mobile devices. In case you need to open an account to play, you are also eligible for a deposit bonus package. This one includes free spins and bonus money.
Top Ranked Pokies Online
Online Pokies are the true heroes of today's online Casinos.
Pioneered by Aussie entrepreneur Len Ainsworth, the brave man who founded Aristocrat Gaming back in 1953 and Ainsworth Game Technology at the age of 72, today's Pokies are complex electronic machines for a top-quality gaming experience.
Although Australia's stand on online gambling forbids Aussie players to play real money Pokies online, one can't ignore the fact that today there are thousands of great Slot games out there.
This page collects all the most popular and top-rated online pokies in Australia. Since new aus Pokies get released every week, we update this page multiple times a month.
Types of Free and Real Money Pokies
Despite their specific features, bonus rounds, and payouts, all the top-rated online Pokies can be divided into a limited number of groups.
These are:
the three-reel pokies
the five-reel pokies
the progressive pokies
3-Reel Pokies
These games are also often referred to as classic slots, as 3-reel Pokies are the ones that created and defined the industry.
3-reel Pokies are often fruit machines that feature traditional Pokie symbols like cherries, watermelons, lemons, and bars.
These are the easiest Pokies to play, but are not necessarily the cheapest ones. Many Aussie Pokie players make the common mistake to consider 3-reel Pokies cheap. They are not.
While some penny Slots can feature three reels, not all three-reel Slot cost just one penny to play and win real money online.
5-Reel Pokies
Most of the modern online Pokie games created today. The five-reel layout is today's most common for real money Pokies as it is for the free games that Australian players can play.
The five-reel layout opens to a much more extensive range of combinations and possibilities to win. Most of the new 5-reel online Pokies come with bonus rounds and mini-games for a modern and exclusive gaming experience.
Jackpot Slots
These are the Pokie games with the most significant real money prizes. Every player who plays Pokies with a progressive jackpot contributes to the growth of a shared top prize that continues to grow until someone wins it.
Winning a progressive jackpot on real money Pokies online isn't easy at all. The probability/odds to take down the top prize vary from one game to the other.
Progressive Pokies games are also the most expensive of all real money pokies games because the progressive jackpot is available only when the players play with the maximum bet allowed in the game.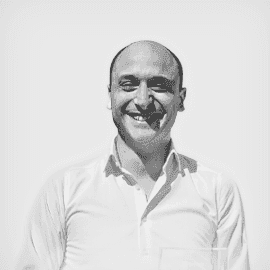 Bio
Political scientist, and gambling expert, I have spent the most part of the last ten years writing about the casino and poker industry. As a professional journalist, I work with FOX News, La Repubblica, the Economist, Politico, and PokerNews. As a gambler, I won money pretty much anywhere in Europe. As a gambling editor, I'll help you do the same.