Slots tournaments are multiplayer competitions involving Slot games online
Nowadays the popularity of Slot tournaments is increasing; many gambling sites make them one of the focal points of their offer
It's easy to participate in Slot tournaments - you can join one right now
Slots are the least social Casino games - there's no dealer or other players around the game - it's just you and a Slot machine.
But it is possible to participate in a Slot tournament and play online against other players.
How do these tournaments work? How do you choose the best competition? That and more - in this article.
What Are Online Slots Tournaments?
Online Slots tournaments are real multiplayer competitions that Casino players access by paying an entry fee or opting in.
When it comes to free Slots tournaments, you only need to opt-in or sign-up. Then you play real money Slots (as you would otherwise) and collect tournament points for each wager or win.
There may be a requirement to play specified Slots or place bets of a certain amount. Each tournament has its own rules.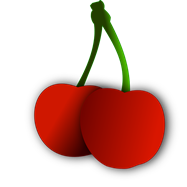 Discover the Best Daily Slots Tournaments!
Do you know where to find the best Slots tournaments? We do!
Play Slots and win redeemable tournament points EVERY DAY!
Sometimes you'll need a buy-in to play in a tournament. Then you play with credits given by the Casino only and you climb up the leaderboard with your winnings.
What Happens After The Opt-In/Buy-In?
After Opt-In
When you sign-up for the Slot tournament, you need to consider a few things:
what games qualify for the tournament
what bets qualify for the tournament
when does the tournament end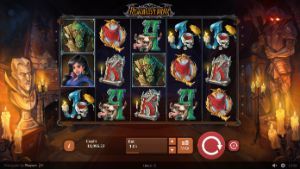 Games. There are hundreds of Slots at online Casinos. Some are available for specified countries (very common with branded Slots), some are restricted for tournament use by the developer.
Thus, when it comes to Slot tournaments, Casinos often offer only a couple of Slots or Slot games by the specified developer(s) that you can play to get points or climb up the leaderboard.
Bets. It's also common to state bets that qualify for the tournament.
Even if you play specified Slots, you may not be moving up the leaderboard unless your wagers qualify.
There may be a minimum bet requirement, e.g. only $1+ bets qualify or the points are awarded for the sum of bets, e.g. $1 wagered = 1 point.
Read the terms to know for sure before you start playing.
Duration. Slot tournaments don't last forever.
You can participate in a tournament that lasts only 30 minutes, 1 hour, 1 day, a week, or perhaps the whole summer.
If you want to win a short 30-minute or 1-hour tournament, it requires an intensive playing during that short period of time.
If you participate in a week-long tournament, you don't have to play intensively but you have better chances if you spend some time playing tournament Slots every day that week.
Often you can choose tournaments based on your preferences.
If you play Slots only during the weekend, a short hour or so long tournament can be a perfect match for you. If you play Slots regularly, you may prefer longer tournaments.
After Buy-In
Once you pay your entry fee, the Casino gives you a number of credits that you need to use during the competition.
Since the buy-in is the only investment needed to play, the number of credits is the same for every player and cannot be increased once the competition begins.
Such Slots tournaments also run for a predetermined amount of time. Though with the "buy-in" type of tournaments, it's usually 15 or 30 minutes, sometimes an hour or two. Not more.
Also, during the tournaments, you're not allowed to use particular Slots features, such as autoplay or turbo mode, to speed up the game.
Once the competition starts, you need to be ready to do a lot of fast clicking on the Spin button and get more points before the time is up.
Why Are Slots Tournaments Good?
If you still don't know why to play a Slot tournament, it's time we talk about the prize pools Casino rooms put up for grabs in these competitions.
Opt-In Prize Pool
Free Slots tournaments can have a whole rainbow of different prizes.
If the tournament is short, e.g. few hours or a day-long, you will probably win cash prizes, free spins, or some redeemable points that you can use for playing at the Casino.
Buy-In Prize Pool
Buy-in Slots tournaments work like this:
Players pay their entry fee
All entry fees are collected by the room
The total of all entry fees (minus a small percentage kept by the room) is used as the prize pool for the tournament
This structure allows Slots tournaments to be particularly convenient and lucrative as they allow players to win prizes.
The larger the player pool is, the bigger the prizes.
How to Play a Slots Tournament?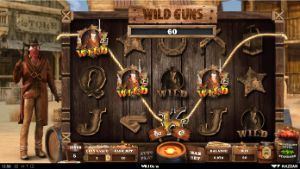 The principle behind Slots tournaments is as easy as anyone could guess.
Once the time is up, the player with the highest number of points or credits in their account is the biggest winner.
Not only Slots tournaments award the best player but also offer different prizes for more players.
It may be the second and third prize winners, dozen more players, or the whole hundred.
The prize structure varies from one competition to the other and can often include some funny "unexpected" bonuses awarded to the players at the bottom of the rankings.
Where Are The Best Online Slots Tournaments?
Are you ready to spin the reels at a Slots tournament?
Visit this online Casino for the best Slot tournaments EVERY DAY!
Start small (daily tournaments) and come back for more.
It's one of the best Casino sites offering 2000+ games, regular promotions, regular tournaments, and one-of-a-kind VIP club.
If you're a Slot fan, you won't be disappointed.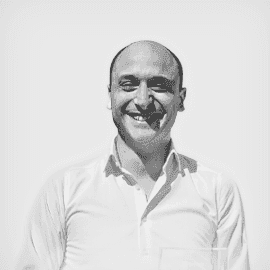 Bio
Political scientist, and gambling expert, I have spent the most part of the last ten years writing about the casino and poker industry. As a professional journalist, I work with FOX News, La Repubblica, the Economist, Politico, and PokerNews. As a gambler, I won money pretty much anywhere in Europe. As a gambling editor, I'll help you do the same.