This guide has everything you need to know about online Slots tournaments. Use it to learn the basics and discover actionable tips to play better than the other players.

If you are new to Slot machine tournaments, use this guide to get started and find the casinos with the best games.
And if you have already played a Slot tournament in Vegas, you will find here one or two Slots secrets to get more chances to win.
Bottom line:
Online Slot tournaments are a lot of fun, and if you know how to play, you can have a lot of fun with them.
So, let's start.
Free Online Slots Tournaments to Win Real Money
Before we look at how Slots tournaments work, let's have a look at the best tournament games you can play online.
My suggestion is that you start from free online tournaments where you can win real money (the so-called freeroll tournaments) because these events give you the opportunity to play 100 percent risk-free games.
Although the prize pool of free online events is generally small, these are an excellent opportunity to learn how to play Slots tournaments before you jump into the world of real money action.
How Do Slots Tournaments Work?
If you have never played a Slot tournament in Vegas or online, the idea of a Slots tournament must sound strange to you.
I get it.
But you only need to learn how Slots tournament work to understand how this solitary game is a lot more fun when it involves other players.
Here's how online Slots tournaments work:
A casino sets a precise time for the event and an entry fee (buy-in) that players need to pay to join the competition.
After you pay the buy-in, you receive a set amount of credits (bankroll) to play. All the players in the tournament the receive the same amount of credits.
When the action begins, you can use your bankroll to spin the reels. The goal of a Slots tournament is to be the player with the largest amount of credits when the competition ends.
Keep in mind that the credits you win throughout the Slots tournament are not added to your bankroll but end up on a separate account.
When the game ends, the results are calculated using only the account that collected the credits coming from your winning spins.
The credits available on your bankroll when the Slots tournament ends are forfeited and do not contribute to your final score.
As you see, your primary goal in a Slots tournament is to use your bankroll to hit as many big wins as possible. This will help you bring your credit number up on the event's leaderboard - hopefully high enough to finish in the money.
How Do You Win Money In Slots Tournaments?
What makes Slots tournament particularly interesting is the fact that these are not winner-takes-all events.
Each Slots tournament online like at a brick-and-mortar casino comes with a pre-determined payout structure that defines in a clear and unquestionable way how may players are going to get paid.
The Basics of Online Slots Tournaments
As I have just explained, most Slot machine tournaments with a buy-in. This is the fee that you need to pay to participate.
The cost of the buy-in and the number of players that take part in the competition determine the size of the prize pool.
With that being true, you might see some tournaments that cost significantly less than others, and that may make them seem like a better value, but the Slots tournaments with higher entry fees tend to have the better prizes.
You know what? It's time for another example.
Let's take a Slots tournament with a $20 entry fee where 500 players pay the buy-in creating a global prize pool of $10,000.
Admitting that the casino is not going to add anything to the prize pool, you have $10,000 to be divided between the players that finish in the money.
While $20 sounds like a reasonable investment to win a share of $10,000, you need to look at more factors to understand the real value of a Slots tournament.
It's not impossible, but it's not easy either. A better choice, in this case, would be a Slots tournament with a higher buy-in and fewer players.
If you want to play for $10,000 look for a $100 buy-in tournament. You will need fewer participants to reach the prize pool you want, and you will have a lot more chances to finish it in the money. That's, obviously, because not many players can afford to pay $100 to play - so, before you start, ask yourself: can you?
Multi-Tiered Slots Tournaments
Once you buy in, you are eligible to play in the slots tournament.
I told you that the casino gives each player a set number of credits to start with and that the goal is to end the tournament with the highest number of credits.
But sometimes things can be a little different, too.
One of the most common Slots tournament variants is the multi-tiered events.
In these Slots tournaments, the players go into different groups with the winner from each group moving on to compete against each other after the end of the round.
The multi-tiered format may take longer, but they usually have more players and the prizes tend to be bigger.
How to Pick the Right Slots Tournament to Play
Slot tournament rules will vary from one casino to the next, and some casinos will even hold different types of Slot tournaments with different rules.
Before you buy-in to join a Slot tournament, you may want to know something about the rules of the tournament that you are entering.
As we have seen earlier, the first thing that you need to consider is the prize distribution.
See how many prizes there are and exactly what the prizes are awarded for.
Some tournaments feature exciting consolation prizes that give money (or free spins) also to some of the players who don't finish in the money. Make sure you know about what consolation prizes are available before you pay the entry fee.
Also, consider the cut the casino is taking. Ask yourself whether you feel like that is a fair cut and if you think the prizes are worth the entry fees.
Make sure you go through all the rules. Most casinos do not allow to use the auto spin feature or any other tricks a player might use to spin the reels faster.
Before you start, you want to know which features and buttons are going to be available and which ones can be used to give you an edge over other players.
You will also want to look into how many players are competing and if the event is a single round Slots tournament or a multi-tiered one.
The number of players matters because it affects your chances to win a prize. Also, it tells you how many people are contributing to the prize pool - and you should always know how much you can win when you play.
More players mean lower winning odds while fewer players mean smaller prizes.
What's more important for you?
Additionally, you want to consider whether the event is a multi-tiered Slot tournament or not.
Multi-tiered events are exciting and lead to top cash prizes - but they also last longer. Make sure you don't buy-in on a tournament that you may not have the time to finish.
When you are looking into the Slot machine tournament rules, you also want to consider the length of the rounds.
Shorter rounds can be a little more fast-paced and exciting while longer rounds can have swings where different players are leading and falling behind.
Not every Slots tournament is the right one for every player.
Formats, rules, buy-in, prize pool, and the number of participants are elements you always need to take into account when you decide what Slots tournament you play.
Choose wisely and you will see that there are not many things more exciting than Slots tournaments in the world of online casinos!
How to Get More Chances to Win Slots Tournaments Online
To get a chance to be the next slot tournament winner you need to become a smarter player and learn some important Slot tournament tips.
Focus on the Game
The first tip to win Slots tournaments is the most obvious one: you need to focus on the game.
If you want to win a Slot tournament, you need to fixate on the game and eliminate all distractions.
If you have other things going on with your computer, close them down.
If there is an onscreen leaderboard, do not pay attention to it. You need to put 100 per cent of your focus in the action and forget about anything else - so avoid checking the leaderboard every other spin.
It won't help you.
If you are in it to win it, you need to be serious about it and you need to focus only on the action.
Tip 1: Avoid Distractions
While you play an online Slot tournament, make sure you don't look at:
Facebook
Twitter
Your mobile phone
Your inbox
The event's leaderboard
There's No Time to Celebrate
An additional point about concentration and an important piece of slot tournament advice is that you do not want to get distracted by the game itself.
Video Slots feature slick animations and over the top prize sequences that are there to distract you.
Whenever you win a big prize or trigger a bonus feature, don't let the animations and videos play from start to finish. Stop them and go back to spinning the reels.
Also, you do not want to spend time on celebrations when you hit a big win. Treat each win the same and, whenever you score one, move onto the next spin.
This kind of time-management skills is crucial to winning money on Slots tournaments.
Tip 2: Avoid Celebrations
Slots tournaments are fast. If you win big, do not stop to celebrate or to enjoy those fancy animations - you need to go back to spinning the reels!
Get Ready for a Click-a-thon!
As a Slots player, you need to develop a technique that can help you spin the reels faster, especially when you can't use the auto-spin feature to play.
More spins mean more chances to hit prizes and you only get so much time to use the credits.
Any credits that you do have at the end will be wasted, so you need to use every pull that you possibly can.
This is why you need to know what Slots you can play in the tournament and what features are allowed.
If you are used to launching the auto-play as soon as you open a Slot machine, Slots tournaments might not be good for you because you are unlikely to do the same in the event.
You need to figure out a way to get the reels spinning as soon as they stop without the benefit of automation.
Generally, you want to keep the mouse on the spin button all the time and just click on it as fast as you can.
Tip 3: Where's the mouse?
Remember: you need to keep the cursor on the spin button - all the time!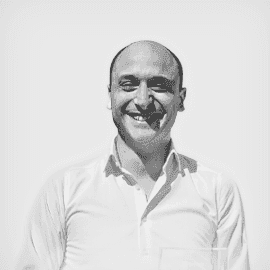 Bio
Political scientist, and gambling expert, I have spent the most part of the last ten years writing about the casino and poker industry. As a professional journalist, I work with FOX News, La Repubblica, the Economist, Politico, and PokerNews. As a gambler, I won money pretty much anywhere in Europe. As a gambling editor, I'll help you do the same.