And this article will help you become better at video poker, no matter which variation you choose.
Here, you'll read on how to:
Choose the best video poker game
Improve your chances
Not make the most basic video poker mistakes
Video poker is a great casino game to play if you know what you're doing.

If you're already familiar with most of the strategies and ways to beat video poker, you can skip this article and go straight to an online casino where you find all the best games.
For this, I suggest you try PlayAmo Casino.
You'll love the video poker selection here, whether you prefer Jacks or Better or any other type of this game.
If you want to play now, just:
>> Create a free account here <<
Everyone Loves Video Poker - And Here's Why
When you crave for some casino games, video poker is one of the best options you could take.
Forget slots, roulette, or any other game where your skills don't matter. Sure, these games are great when you want to spend the night having some fun, but you can't influence the outcome here.
And that sucks.
Although the luck factor is still the most important one also in video poker, the fact you can choose your actions makes this game more interesting and a little bit more 'strategic.'
That's why it isn't surprising that video poker is the first choice of the majority of experienced gamblers.
Video poker comes with a lower house edge compared to most games. Of course, the casino you play at will surely have some advantage over you (they have to make a profit, after all), but you are not likely to lose too much money over time.
That's why so many people play it.
When you go to any regular casino, you'll see rows and rows of video poker machines.
When you visit a gambling site online, you'll find lots of different video poker games. There's a huge demand for it - and the reason is obvious.
Why should you play video poker instead of its regular version?
There are two major kinds of poker - the regular one, played live with other players, and video poker, where you play against a machine.
Interestingly, video poker can be a much better choice from the two.
Let's name a few reasons:
1. Lower house edge
Did you know that playing against a machine will give you an advantage over playing against other people?
Not only the house edge is low, but you also can choose the variant with the best odds!
2. Anonymity
Tired of making the same old poker face?
When playing online against a machine, you won't need to pretend anymore.
You don't need to pretend having a monster hand or talk your way through a bluff. The cards are those on the screen…take it or leave it!
3. More time to think
This is probably the best aspect of video poker.
As you are not playing with real people, there's no one to rush you. Count the cards and decide your next action at your own pace.
You can even write down what you need on a piece of paper - nobody will judge you.
What You Need to Know About the Rules of Video Poker
Not all video poker games are the same.
There are a lot of versions of this game and you must read the rules before you jump into any of them.
However, some things stay the same.
Most of the video poker versions you'll encounter will have the same premise.
You'll play a five-card draw game with a 52-card deck.
And here's the standard steps you have to make after opening a game of video poker:
Make a bet
Click the "Deal" button
Get five random cards
Now, the actual game begins.
You need to select, which cards you want to hold for the next round, and which ones you want to discard.
Simply click on the cards that you want to keep. They will have "Hold" written on them.
After choosing to "hold" some of the cards, click "Draw" again.
Now, the game will choose other random cards instead of the discarded ones.
The five-card sequence you get is what truly matters.
If you have any of the combinations present on the game's table, you win. If there are none, you lose. As simple as that.
The amount of your winning depends on what kind of combination you get.
For example, these are the possible outcomes of Jacks or Better:
Jacks or better
Two pair
Three of a kind
Straight
Flush
Full House
Four of a Kind
Straight Flush
Royal Flush
The smaller chance to get a certain combination, the bigger the prize.
For example, it is quite likely to get Jacks or Better, so it pays far less than Royal Flush.
Each video poker game will have a different table with different hand values. Be sure to check it out before playing.
The most important thing to get a winning chance when you play video poker is to choose wisely which cards to keep and which to discard.
And that's what we'll talk about in the next section.
How to Win at Video Poker - the Basic Strategy
Even though other casino games don't give you any choice but to trust your gut, video poker is different.
To become a successful video poker player, you need a strategy.
Tip: before applying any video poker strategies in real life, play the game for free, for example, at PlayAmo Casino.
It's a smart choice to get better at the game before you use real money.
How Can You Try to Win at Jacks or Better Video Poker?
There are so many types of video poker!
The most common ones are:
Jacks or Better
Double Bonus
Deuces Wild
Of course, there are a lot more. It's important to read the rules before playing each of the games, as they can be more different than you've expected.
Below, I'll describe the basic strategy of an immensely popular video poker game - Jacks or Better.
Choose the Right Video Poker Game
Did you think that all Jacks or Better video poker games have the same outcome?
Think again.
Before anything else, you must know that some online casinos want to make as much profit as possible, thus making the house edge bigger than it should be.
Don't be too lazy and make a research before you play.
Luckily, you don't have to look any further than the pay table of the game. There you will find the return rate involving each winning hand.
You'll be surprised to see how the house edge differs.
Some casinos might raise it to as high as 3 percent, which means that this video poker machine has a 97 percent return rate. Avoid such places at all costs!
On the other hand, a video poker game can have a house edge of 0.5 percent, which would mean a 99.5 percent return rate.
So, why should you settle down with the first video poker machine you come across on the Internet?
A few minutes of research can greatly affect your winning outcome.
Place the Right Bet
The amount of money that you bet on a hand is important.
It's evident that a beginner should not bet as much as a professional - and vice versa.
If you're just at the start of the quest to beat video poker, start small. Get used to your strategy, the rules, and the game itself.
You don't want to lose too much when you're still not sure how to play. Increase your bet only when you feel confident enough.
Once you know your game 100 percent, give it all out and explore the different bet levels allowed in the game.
Don't Rush
I know that it's fun to play casino games as quickly as possible. You bet, you spin, you win - all this excitement makes you feel like you're on a highway to victory.
STOP.
Here's what you need to do if you want to know how to beat video poker - slow down and think.
After all, the biggest advantage of video poker is the fact that you don't need to make a decision as quickly as possible.
So why should you let it go to waste?
Just think of it -
Because of the house edge, you are likely to lose more money the longer you play. As a result, the casinos want you to play as quickly as possible.
But you are not a thoughtless gambling machine.
And that's what gives you the greatest advantage of all.
Become a Member of a Casino - and Stick to It
Finding the perfect casino is crucial if you want to win at video poker machines as much as possible.
But that's not enough - you also have to stick to it.
Not only because the house edge is low.
So here's what matters too -
Most casinos have great VIP programs that help players maximize their winnings the more they play.
One thing would be bonuses to play video poker.
Even though they are rare, video poker offers can help you win more by doubling or tripling your deposit.
You might even get free plays as a reward for being loyal.
As the time goes by, playing at a single casino will save you lots of cash. Which is the reason you're playing in the first place!
I Want to Play Video Poker! But Where?
You might already have your favourite online casino.
However, this doesn't mean that it's the best place to play video poker at.
If you're up for something new and exciting, check out PlayAmo Casino.
In terms of video poker, it is wonderful. Here you'll find countless variations of this game - with a player-oriented house edge.
And right now, our readers have a huge advantage.
Register through this website and double your first deposit!
In case you get tired of video poker, explore the huge list of PlayAmo's slots, blackjack, roulette, baccarat, and live dealer games.
>> Go to PlayAmo Casino and see how fun video poker can really get! <<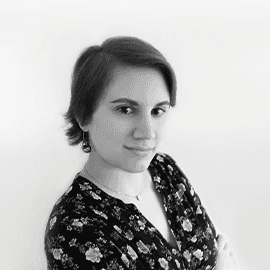 Bio
Editor, linguist, translator...and a Slot enthusiast. I am passionate about everything I do, and right now, I'm in love with all things Casino.