The iGaming industry and lawmakers are demanding that federal prosecutors finally snuff out the illegal offshore gambling websites that are ignoring the consumer protection regulations.
With casino and sports gambling accelerating at an increasing rate in the legal US states, gaming companies are insisting that the illegal offshore casinos and sportsbooks are becoming a bigger headache than ever.
The amount of bets being placed is resulting in billions of dollars being run through illegal websites. What's worse is searches for offshore websites last year were exceeding the amount of searches for regulated gambling sites according to the American Gaming Association (AGA), which is a real cause for concern.
The AGA wrote to the Justice Department in the Spring insisting they crack down on offshore gaming sites and sportsbooks which are ignoring federal and state laws while having advertisements that target U.S. gambling customers.
That was followed by more than 25 members of Congress writing another letter to the Justice Department to back-up the AGA's claims.
Both those letters have been unfortunately met with silence for now though, and the inconvenience lives on for the legal operators.
"What maybe at one point in time was a relative nuisance, is now becoming a serious threat to the legal, licensed gaming industry," Bill Miller, CEO of the AGA, said to CNBC.
The main gripe for legal operators is that they spend billions of dollars to obtain a legal license and product, while the illegal offshore websites have been able to gain an advantage by avoiding that and receiving no backlash.
"We estimate there's potentially $15 billion going through some of these offshore operators," said FanDuel CEO Amy Howe to CNBC.
In states in which gambling has been legalized, entries into search engines for offshore betting sites have declined, according to the AGA. Bovada, which is an illegal offshore website, still makes up 50% of sports-betting-related searches nationwide for example though, the AGA told CNBC.
However, one way to counteract the problem is to stop them finding the illegal offshore websites in the first place. Therefore, the gaming industry is aiming to partner up with Google and other internet search engines to try to prevent the results providing users with illegal sites, Miller from the AGA has said.
Fortunately this has been a more prevalent issue for sportsbooks rather than casinos, but there are many unlicensed machines in gas stations and other places which are extremely similar to slot machines but have been named "skill-based games" to avoid coming under the necessary regulations.
Aristocrat CEO Hector Fernandez has made claims that designs have been stolen though, and that he is worried about the consumer protection of these unlicensed machines and games.
Due to uneducation, a lot of consumers are being manipulated by these machines with no accountability from the creators. The issue with that though is that it's hard to differentiate between the legal and illegal operators.
"Educating the public that is generally unaware of whether they're betting on illegal sites or illegal sites is a job for all of us," Miller concluded.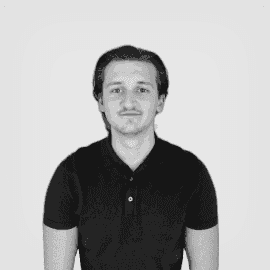 Bio
Gambling enthusiast and sport fanatic, I have a wealth of knowledge when it comes to casino and gambling. I've written for magazines, newspapers and other gambling websites which include the Daily Mail, Golf Monthly and Sporting Index, all contributing to over 3 years in the content industry.