Craps is the most famous casino dice game
It's a social and exciting table game that pays real money
You can use this online Craps simulator to practice the game for free
When you start playing new casino table games, practice is essential if you want to succeed.
And playing casino games online is the best practice you can get.
It's free, it's easy, and you play on the same platform you would when playing for real money.
The game of Craps is no exception.
But to make use of a demo game as a Craps simulator, you need to know how to play Craps online and what strategies to practice when you play for free.
Tip:
For the purpose of understanding all things better,
use the Craps simulator on this site
(you'll get 2,000 FREE credits!) and play out the explained bets as you continue reading.
How to Use Free Craps Simulator Online
When you register an account here and open a Craps simulator (a free demo of Craps game) for the first time, you may feel lost.
The Craps table, whether you play Craps with a live dealer or you land on an AI-powered game, has more than 30 fields where you can place your bets.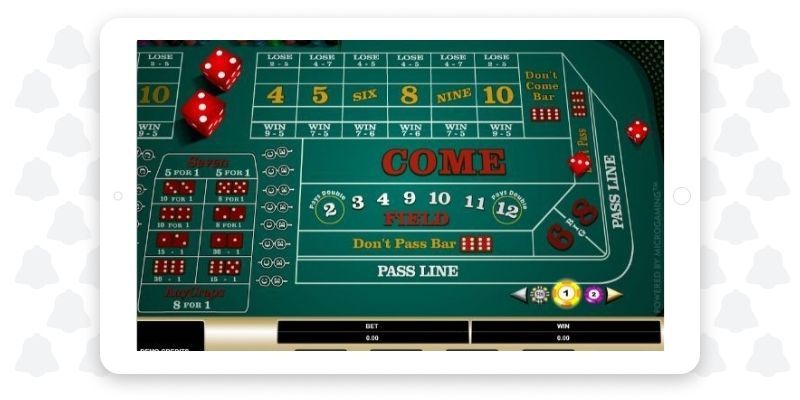 Obviously, you won't need to place bets on all of the available fields. You'd definitely win some of them if you did but your winnings wouldn't cover even half of your losses.
Of course, the game starts only when you place your bets. And to do so, you need to know which bets are worth to make. Or at least, what each of them means.
So, here it goes.
Craps Simulator: What Bets Are There?
There are two phases during the game of Craps:
The come-out is any dice roll (including the initial roll) until the point phase is activated.
For that to happen, the shooter (the dice roller) needs to roll 4, 5, 6, 8, 9, or 10. This rolled number becomes a point.
The point phase is active until the shooter rolls out the same number again or rolls out a 7.
The first bets you can make are The Pass Line and Don't Pass Line bets.
Don't worry, they have nothing to do with the dice passing some lines on the table. It's all about the come-out and point phases we've just talked about.
If you bet on the Pass Line, you cheer for the shooter to win.
And you win if s/he does. That happens when:
the come-out roll is a 7 or 11 (a natural)
the come-out roll triggers the point phase (the point is established) and the point phase ends with the shooter rolling out that point before a 7
If the come-out roll ends with 2, 3, or 12 on the table, you lose immediately.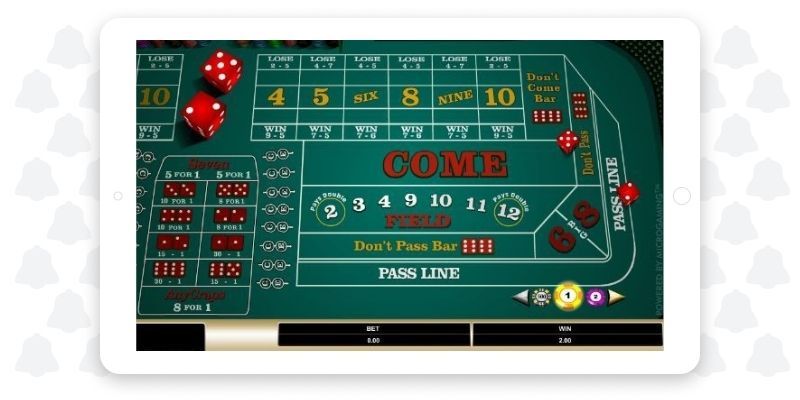 The Don't Pass Line is the exact opposite. You win (while the shooter loses) if:
the come-out roll is 2, 3, or 12
the come-out roll triggers the point phase but the point phase is cut short by the rolled 7
To be honest, most players don't go beyond the Pass Line and Don't Pass Line bets. It's all you need to play, win-some-lose-some, and enjoy the atmosphere at the Craps table.
But as you've seen from the table, there are more bets you can make.
The Come bet can be placed only AFTER the point is established.
After that, it works the same as the Pass Line bet except it has its own point that's set during the following roll. If that roll doesn't end in an instant win or loss for the Come bet, that is.
And again, the Don't Come bet is the opposite of the Come bet.
The remaining bets are less complicated. You can bet that:
a 2, 3, 4, 9, 10, 11, or 12 will be rolled next (a.k.a. Field bet)
the dice will show 1 & 1, 2 & 2, 3 & 3, 4 & 4, 5 & 5, 6 & 6, 1 & 3, or 6 & 5 before the seven or that same sum with between different dice will rolled
a 2, 3, or 12 will be rolled next (a.k.a. Any Craps)
a seven (7) will be rolled next
a 4, 5, 6, 8, 9, or 10 will or will not be rolled before a 7 (a.k.a. Place bets)
a 6 or 8 will be rolled before a 7 (a.k.a. Big 6 and 8)
(only after point established) the point will be rolled again (if you bet on Pass line) or won't (if you bet on Don't Pass Line) before 7 (a.k.a. Free Odds bets)
Craps Simulator Strategy: Bets to Place & Bets to Avoid
The advantage of Craps simulator is that you play Craps for free. So, you can practice Craps as much as you like, with any kind of strategy you can find online.
That helps to filter out the bad strategies.
But if you don't want to waste time on sh*tty systems and useless tips, go for the right strategy from the get-go.
And I have just the thing covered with the following tips.
TIP #1. Always place the Pass Line / Don't Pass Line or Come / Don't Come bets.
Both Pass Line and Come bets have a house edge of only 1.41 percent while the Don't Pass Line and Don't Come bets hold a house edge of only 1.36 percent.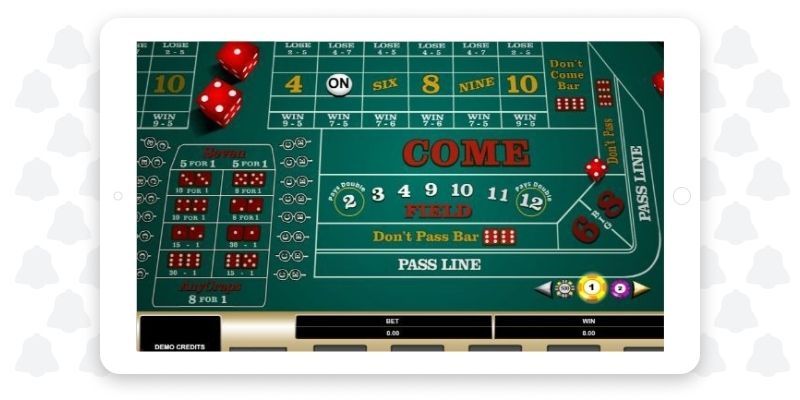 And they work like magic when you combine them with Free Odds bets.
TIP #2. Don't forget about the Free Odds bets.
Free Odds bets are called like that because they have zero house edge. That's right, nada.
So, obviously, these are the best bets you can make.
But you can never make them alone - only with the Pass Line, Don't Pass Line, Come, and Don't Come bets. Hence, the first tip.
The right time to place Free Odds bets depends also on the point. Thus, follows the next tip…
TIP #3. Know the probability of points.
If you bet on the Pass Line and 4 or 10 becomes the point, you have 1/3 chance to win your bet. If 5 or 9 is the point instead, your chances increase to 2/5. If the point is 6 or 8, you have 5/11 chance to take the win.
Your initial wager was on the Don't Pass Line? Your odds are even better!
There's a 2/3 chance you'd win Don't Pass with a point of 4 or 10, 3/5 chance with a point 5 or 9, and 6/11 chance with the point 6 or 8.
Of course, the payouts differ, too. Pass Line wins are less likely, thus they pay better.
TIP #4. Never take Big 6 and 8 bets.
This tip falls completely on one thing in the Craps rules. You can bet that 6 or 8 will come before a 7 does twice: as a Big 6 and 8 bet and/or as the usual Place bet.
What's the catch?
The payouts differ.
When you make a Place bet on 6 or 8 and you win, you get paid 7 to 6. If you make a Big 6 or 8 bet and you win, you get paid even money.
See the difference? Good.
Now you can practice Craps rules and these tips on the Craps simulator here.
Just for fun, try a few games doing the exact opposite of what I've just told you. You'll see the difference in your free credits balance.
Have fun!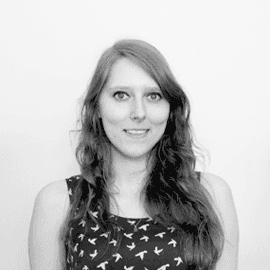 Bio
Marketer, linguist, writer - I enjoy a lot of different things. Writing for CasinoSmash includes two of them - writing and playing games online.