Many Casinos refer to the pontoon card game as "British Blackjack"
During his exile, Napoleon Bonaparte made the game of pontoon popular in St. Helena.
In Australian Casinos, pontoon is also known as 'Treasury 21, 'Jupiters 21', 'Federal Pontoon', and 'Paradise Pontoon.'


Coming from the same game that brought you classic blackjack, the card game of pontoon is an interesting variation of 'vignt-et-un' that is most popular in English speaking countries.
In this guide to the game of pontoon, you will:
learn how to play the game pontoon,
understand the difference between Australian pontoon, Pai Gow Poker, Caribbean Stud Poker, and blackjack online,
receive an online Casino bonus to play pontoon online for real money,
and a lot more.
Without further ado, let's begin this adventure in the world of the game of pontoon.
How to Play Pontoon: Rules
Pontoon is a game of chance, a gambling card game that shares many similarities with the popular Casino games of blackjack and the Spanish 21.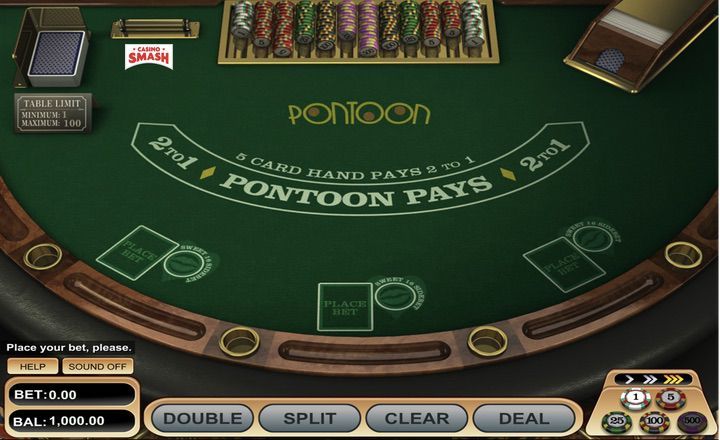 If you know how to play blackjack, it will only take you a couple of minutes and a handful of hands to learn how to play pontoon.
The pontoon card game rules are easy to crack for anyone who knows blackjack.
What do you need to get started playing pontoon:
A standard 52-card deck of French cards
At least two players
This online guide to playing pontoon
Whether you play pontoon online or you sit at the table of a brick-and-mortar casino, you always play with the Dealer — even if other players sit beside you.
To discourage you from trying to count cards, Casinos use more than one 52-card deck to play a game of pontoon. The standard number is eight decks.
Although it's rare, you can still find a small number of Casinos where you play Australian pontoon with only two decks in the dealer's shoe.
You should always look for those games. If you approach them correctly, the smaller number of decks gives you better chances to bet right and win your hand.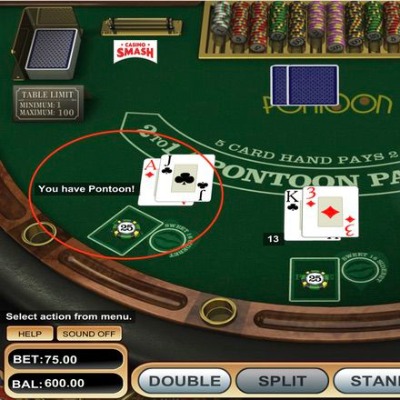 Get 1,000 Free Credits to Play!
Register a free gaming account to play pontoon games online.
Get your 1,000 free credits and learn how to play pontoon!
Card Values in Pontoon
In the game of pontoon, the card values are the same as in blackjack:
Ace can be 1 or 11,
face cards have 10 points each,
other cards have their numeric value, i.e., 9 of any suit has 9 points, 7 - 7 points, and so on.
Pontoon has the same goal as blackjack: you need to get a hand totaling 21 points without going over.
Alternatively, you win a game of pontoon also if your hand has a higher point value than the dealer's but, again, it does not go over 21 points.
Do keep in mind that a tie in not an option in the game of pontoon. Unlike it happens in many other games of chance, the dealer wins all ties.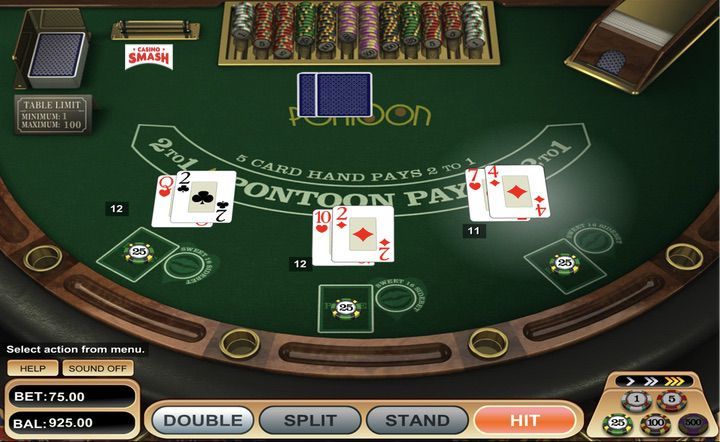 The Differences Between Pontoon Card Game and blackjack
The differences between the pontoon card game and blackjack begin with the terminology used to describe the action and the heroes at the table.
Terminology
The game of blackjack has a 'Dealer.' The same figure, in pontoon, is referred to as the 'Banker.'
In blackjack, a hand consisting of an Ace and a face card (total value of 21) is called a blackjack. In pontoon, this combination is referred to as 'a pontoon.
Dealing Cards
When the game of pontoon begins, the Banker deals two cards to each of the players at the table.
Once all players have two cards face down, the Banker deals two cards to themselves.
In American blackjack (i.e. classic blackjack), the dealer deals one card face up and one face down. In pontoon, both cards are face down.
The Banker can check their cards and flip them face up only if they have an Ace and a face card (a pontoon).
Not knowing any of the dealer's cards makes this game of chance slightly more complicated than blackjack. With less information available, any pontoon strategy needs to rely on assumptions.
And as a gambler, you should know that assumptions rarely play in your favor.
Hit vs. Twist, Stand vs. Stick
Another difference between blackjack and pontoon comes up when you need to add a card to the two you received from the dealer.
Asking for another card for your hand in blackjack is referred to as 'to hit'. In the game of pontoon, adding additional cards to the players' cards is referred to as 'to twist'
So, yeah…it's probably not a good idea to ask the Banker to "hit you" as you'd do in blackjack…
Also keeping the cards you have doesn't go by the same name. When you are satisfied with your blackjack hand, you 'stand. In pontoon, however, you 'Stick.'
For how these can be very tiny differences in the grand scheme of things, you need to remember them.
When you play pontoon games online, you won't find the same commands on the table as you do in online blackjack. The table of most pontoon games shows Twist and Stick buttons.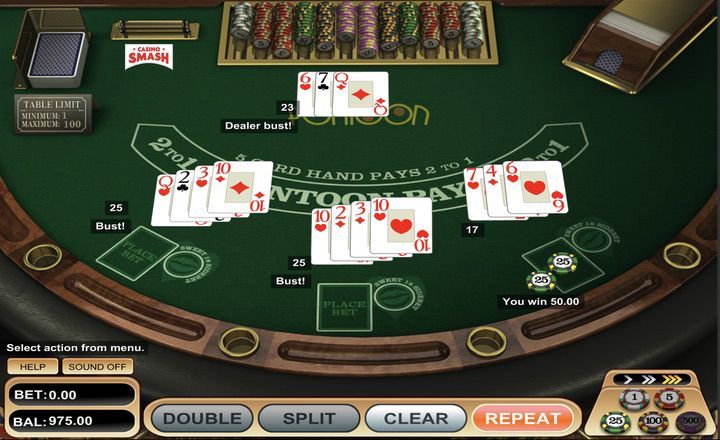 Raise the Stakes
If your hand has a low point value, you can try to improve it by buying additional cards.
It's pretty much saying that you hit in blackjack and add one more card to your hand. Just, in pontoon, this will cost you money.
The extra amount you add to your wager can't be lower or more than 2x your initial bet.
When you play online, this specific pontoon betting rule can vary. Many games force you to double the stake when you buy a card.
Once you buy a card, the banker deals you an extra card. If your hand is still lower than 21, you can buy one more card. The same works for the fourth and the fifth card.
If you choose to buy one or two cards and twist another one, after that you cannot buy more cards even if your hand value is still under 21.
Twist to Stick Rules
In blackjack, you can make whatever move you want, whenever you want. You can even stand on 9 if you don't really want to win your hand.
These moves aren't allowed in pontoon. In pontoon, you must continue to twist until your hand reaches a value of 14 points or more.
Insurance and Split
Finally, while there are no surrender or insurance bets in the pontoon card game, a player keeps the opportunity to split the hand into two.
When you receive two cards of the same value, (e.g. two 9s, two face cards, two Aces), you can split them into two different hands.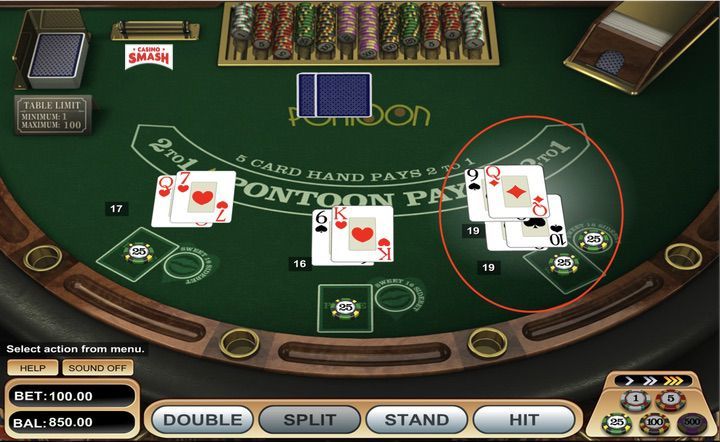 Splitting your hand in two implies that you need to place an extra wager on a new hand. Once your money is on the table, the hand continues as usual.
If the next card you get is equal in value to the first two, you can split again and play three hands. Or four, if that happens one more time.
Note: in some variations of Australian pontoon you can only split Aces.
Hand Ranking and Payouts in Pontoon Card Game
The best hand you can get when playing pontoon is… a Pontoon.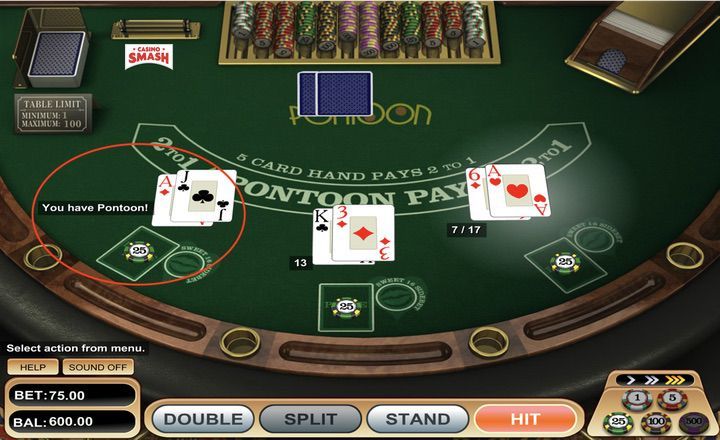 This hand (an Ace and a face card or a 10 point card) beats all the other hands in the game. A player with the pontoon hand always wins unless also the Banker has one.
In that case, the hand ends on a tie. And the Banker wins all ties.
Most online Casinos pay a pontoon 2-to-1. This isn't a set rule and you might find pontoon online games that pay it differently.
The next best hand is the 'Five Card Trick'.
When you get a hand of five cards that totals 21 points or less, this beats even the hands that have exactly 21 but with four or three cards. Like the pontoon, also this hand pays 2-to-1.
If you have a hand of three or four cards with 21 points in total, that's also good. This one beats all the other hands except the pontoon and the Five Card Trick.
If your hand is not one of the three above, the winning hand is the one that has the most points but doesn't go over 21. In this case, the hand pays 1-to-1.
If your hand goes over 21 points, you're done. You lose.
How Get More Chances to Win at Pontoon
You know the pontoon rules and you know how to play pontoon. Does this mean you know how to win at pontoon?
Not really.
While you know what you need to achieve, you may not always know how to do it. Luckily, there is a basic strategy that can help you out.
Like in many other gambling games that involve playing cards, you need to have a pontoon strategy to get some chances to win.
Pontoon Tips and Strategy Sheet
There are a couple of pontoon tips for anyone who starts with the game.
While they may be obvious for more advanced players, beginners can use them to get hold of pontoon faster without going through major and avoidable losses.
| | |
| --- | --- |
| Always split if you have two Aces. | You have a good chance to get a face card for at least one of the split cards. And that would make a pontoon. |
| Always stick if you have a total of 18 or more. | You cannot risk going bust and that's too close. |
| Do twist on 17 if you have a four-card hand. | While risking a double bet is still risky, you might as well try your luck and see if you'd get the Five Card Trick. |
| Buy card (double) if you have a four-card hand that's less than 17. | You have good chances to get a Five Card Trick and that's as good a hand as it gets when you have more than two cards already. |
If you want to know even more on how to bet on each hand, check the pontoon strategy cheat sheet. You will be beating the dealer in no time.
Where to Play Pontoon Card Game Online
Once you know how to play pontoon online, you need a place where you can practice it. Even if finding a good pontoon site one is not easy.
While every Casino site offer you countless blackjack variants, pontoon is a whole different story.
That's because it pays too well.
Using a correct pontoon strategy, you can reduce the house edge to less than 0,5 per cent.
That's even better than blackjack!
To access the best games of pontoon online, check out the offer below. You can practice pontoon for free or you can try the real money games and play the real thing.
If you need to register your gaming account (it's free!) you receive also a welcome bonus to get started with your first pontoon games!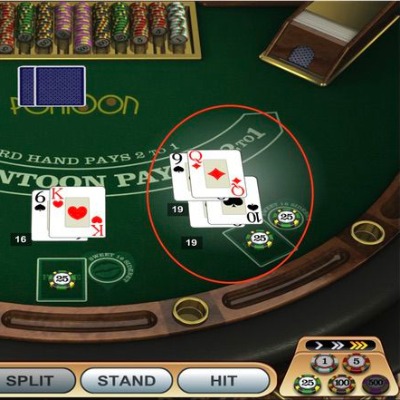 The Best Pontoon Games Online
Play the best games of pontoon online - with a welcome bonus.
Register a free account and play easy pontoon games for beginners!
Pontoon Card Game F.A.Q.
How do you play the pontoon card game?

To play pontoon you need a dealer and at least one player. The goal of the game is to hit 21 points, similarly to blackjack, or get closer than the dealer to this score.

As highlighted in this guide, a player has several ways to improve their initial hand. These including 'twisting' or buying additional cards.
Is blackjack the same as pontoon?

No. Although the two games share the main goal, blackjack and pontoon do differ slightly, and you will find your blackjack strategy will not be the same as your pontoon strategy. Differences include terminology, betting options, side bets, payouts, and the way certain hands need to be played.
How many cards do you start with in pontoon?

Each player begins with two cards. Both cards are dealt face-down.
Does a five-card Charlie beat 21?

Only if the 21 is not a pontoon (a natural) or it is obtained through a hand of four or three cards.
Does the five-card trick beat pontoon?

No. The pontoon loses only in the eventuality of a 'tie' with the Banker.
Is pontoon the same as 21?

A pontoon is a 'natural' 21. To score a pontoon, you need to reach 21 points with your first two cards.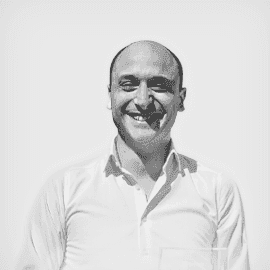 Bio
Political scientist, and gambling expert, I have spent the most part of the last ten years writing about the casino and poker industry. As a professional journalist, I work with FOX News, La Repubblica, the Economist, Politico, and PokerNews. As a gambler, I won money pretty much anywhere in Europe. As a gambling editor, I'll help you do the same.