Understanding the volatility should be a significant part of your online slots strategy as it helps determining the level of risk involved in a specific slot game and also gives you the choice to pick the right slot machine.
In this guide, we will tell you the difference between high volatility and low volatility slots, strategies to spot them, as well as some basic guidelines that you can use to understand slot variance.
Volatility is a Measure of the Risk Involved in Playing a Slot Machine
In other words, the volatility determines risk in a slot machine, which refers to the possibility of return on the money staked. To give yourself the best chance of success when playing slots on online casinos, it is essential that you are aware of the risks involved.
💡 The more volatile a slot is, higher is the risk of losing money.
💡 The volatility helps players judge the risk of losing a bet in online gambling while playing on slot machines.
The slot machine's volatility is ranked from high, medium, to low levels. Medium volatility slots offer players a compromise between the high risk with the potential for big wins in highly volatile slots and the frequent but small wins in low volatile slots.
💡 Please note: Most online casinos provide information about the volatility level of slot machines, but this is not always the case.
Slot Volatility Vs Slot Variance
Both the slot variance and volatility tell about the frequency to hit winning combinations and size of wins in slots. Hence, there is hardly any difference between these two terms.
What Does Low Volatility Mean in Slots?
Low volatility slots pay out frequently, giving players a higher chance to win free spins or cash rewards. The payouts are low, which means the slot player is at lower risk.
Therefore, these slots are good for players who want to be entertained on a low bankroll. Frequent payouts can keep them going for hours. The low volatility slots often provide a greater opportunity to activate free spins via bonus rounds, as bonus features tend to appear more often in low-risk slots.
The low volatility slots also have high hit frequencies. Hit frequency simply refers to how often slot machines payout by hitting a winning line.
On low volatility games, if a slot pays a win of a couple of cents, it counts as a hit, even though this isn't a particularly high-value win. These slots are good for players who want to play numerous rounds, as the frequent wins mean that even if you have a low bankroll, you can keep playing slot machines for a longer period. The high hit frequency of low volatility slot machines will keep you in the game.
Examples of Low Volatility Slots
The Starburst is one of the most popular slot machines among low volatility slots. The others are:
Wild Scarabs
1429 Uncharted Seas
Esqueleto Explosivo
What Does High Volatility Slot Mean?
High volatility games offer low-frequency payouts, but with larger jackpots, so there is an opportunity to win big on these slot machines. In other words, higher risk may lead to huge rewards. Players who are tempted by large wins and the chance to win a jackpot prize usually prefer highly volatile slots.
A high volatility slot will have a low hit frequency, resulting in fewer but bigger wins. As the frequency of payouts on these slot games is lower, the players have to be patient enough to wait for occasional big wins.
Examples of High Volatility Slots
Here are some examples of popular high volatility slots with bigger prizes:
Mega Moolah
Major Millions 
Cleopatra's Gold
Big Bass Bonanza
Medusa Megaways
How to Understand the Volatility of a Slot
Since there are no predictable patterns for wins, it can be hard to determine which slots have high or low volatility.
But here we suggest you the following ways to determine volatility:
💡 Learn from your own experience. Play slots and see how the slot machine performs. This can be achieved by using free spins and bonus deposit offers. Risking real money to learn is not advisable.
💡 Look at the paytable of a slot game. If a game offers prizes that are clearly above average, this may be a sign that the slot lies somewhere between medium to high volatility because it will not give huge win frequently.
💡 High volatility slots have high payouts. If you look at the paytable and find there is a large gap between the payout of winning combinations for four wild symbols as compared to five scatter symbols, then you will not be wrong in assuming that it is a high variance slot.
💡 Free play in slots, also known as demo versions, are an excellent way to determine volatility. Free online slot machines eliminate the need to use real cash. The advantage here is that you can judge the frequency of wins and their value on the slot game.
If you do not get many wins, there is a good chance it will be a high volatility slot. Similarly, if bonus features are rarely triggered, this also indicates you are playing a high volatility slot machine.
💡 Check the frequency and size of bonus feature. If a slot features a small amount of bonus in every 100 - 200 spins then it is a low variance slot game, but if it features substantial amount in every 100,000 spin, then the slot tends to have a high variance.
It is also possible to make some general assumptions about how volatile a slot is. A slot with a progressive jackpot of $5,000 is likely to be a low volatility slot, while a slot with a progressive jackpot of $1 million will be of high volatility.
Hence the crux is— you cannot judge a slot's volatility by looking at its appearance in terms of graphics or design.
Basic Guidelines to Follow if You Are Interested in Slots Volatility
There are some basic guidelines you can follow if you're interested in a slot game's volatility.
Higher is the bet multiplier, the greater is the volatility of the slot. Big jackpots are a sign of high variance slots. You should also check how often the progressive jackpots are hit.
High volatility slots such as Mega Moolah provide information about the jackpot win history. You can find out the number of wins of each jackpot over a period of one week, two weeks, or one month. The fact that the Mega jackpot wasn't won since the last month tells you it is a high volatility slot.
Another strategy is to look at the average payout size as this can provide an estimate of how much slots players can expect to collect in winnings from a slot.
An RTP of 98% indicates low variance slot games, as it would expect to return $98 for every $100 wagered in successive $1 spins. On the other hand, an RTP of 88% would be a volatile, high variance slot. Players of high RTP slots can expect to have more money after playing $100 in bets than players of slots with a low RTP.
To save your valuable time, we have a wide range of slots' reviews on our site, such as the review of the best Borgata slots providing a wealth of information about online casinos including the RTP and the volatility of the various slots. Plus, at CasinoSmash, we also highlight any free spins or welcome bonus offered by a particular casino.
What is the 'Payout Frequency'?
The paytable may also provide information about the payout frequency of slots, which tells how often there are payouts and their possible size.
Put simply, high volatility slots have low payout frequency, while low volatility slots will pay out more often, but the winnings will be low.
If the paytable has a series of small payout amounts, you can expect plenty of small wins, while a paytable with higher payout amounts and jackpots will be likely to provide a low payout frequency.
💡 Hopefully, this guide will have given you some food for thought regarding slot volatility. Follow these basic guidelines to determine the volatility of a slot, look at the paytable and find out how often the jackpot is hit, considering the average payout size and frequency.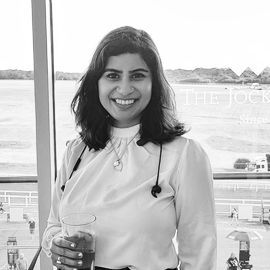 Bio
A passionate writer who likes to play games at casinos online and live. While I have worked for the last four years in FinTech, EdTech and Digital Marketing industries, I wrote many high-quality reviews for games on various websites, which also gave me the idea to work in this industry and explore more.