Wild symbols in slot machines are special symbols that appear at random to combine with other basic symbols on the reels to potentially create winning combinations. Wilds allow you to complete a payline where you can win prizes, so they're pretty significant symbols to look out for.
These 'bonus symbols' come in various forms, from stacked wilds to sticky ones, and the more you have of them the better.
It's important to understand each type of wild symbol, their mechanics and what to expect out of them. So, we've put together this complete guide which covers everything you need to know about wild symbols. Read on to get up to speed before you get spinning.
What Are Wild Symbols?
Wild symbols are a feature of modern video slots. Modern slots are a world away from the Liberty Bell, the oldest slot machine and the first one-armed bandit invented by Charles Fey for the Bell Fruit Gum Company.
Wilds are universally present in today's video slots and if one, two, or more of these special symbols appear on a winning line, they can combine with the other symbols to create winning combinations. In many slot machines, wild symbols are either integrated to hefty jackpots, free spins or other kinds of bonus funds.
For example, slot symbols such as a King card symbols in the first and second reel, and wild joker card symbols in rest of the three reels create the opportunity for one or more winning lines.
What Does a Wild Do in a Slot Machine?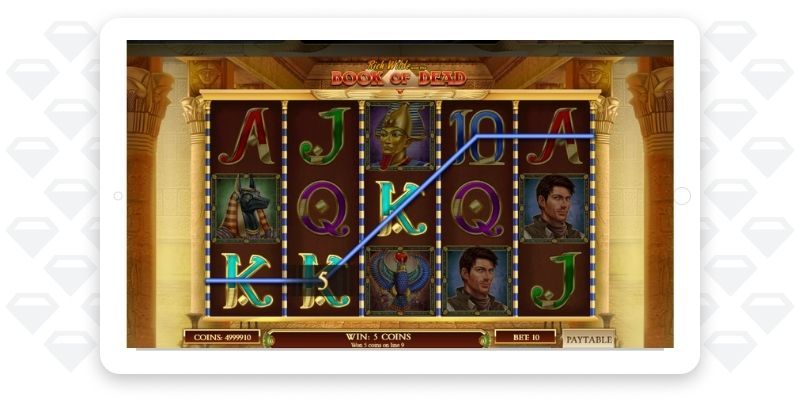 In a slot machine, the wild symbol makes it possible to create one winning line or a combination of several winning lines. To do so, the wild can take the form of any of the game's basic symbols.
Types of Wild Symbols
There is a wide range of wild symbols that work in different ways on slots. Hence, it is useful to know what type of wilds feature in a slot game as they can result in various levels of wins.
The most popular types of wilds you will encounter in online slots are regular wilds, multiplier wilds, expanding wilds, sticky wilds, stacked wilds, and moving wilds. Wild symbols pay out based on the highest paying symbols on the winning payline or the entire screen.
It is generally easy to identify the wild symbol. The symbol often includes the word wild or, in the case of the Cleopatra slot game, it is represented by the logo and the name of the slot and features Cleopatra's eyes. The paytable usually provides information about the wild symbol and on the Cleopatra slot, the wild symbol is actually the highest paying symbol in the game.
Regular Wilds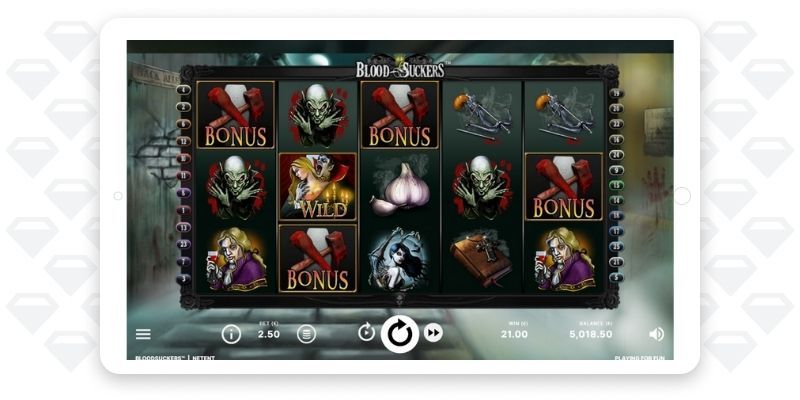 Regular wilds, also known as standard wilds, simply stand in for other slots symbols on each reel. This type of bonus symbol typically appears at random in base games when a bonus feature is triggered.
Regular wilds can replace standard symbols on the game screen to form a winning combination, although they do not replace scatter symbols or other bonus symbols, such as multipliers. For example, if there are standard symbols such as an Ace on reel one and three, and a wild symbol on reel two⁠—it would result in a win for the player because the regular wild would fill in as another Ace to make three matching symbols.
Regular wilds do not always guarantee a winning line as in some cases one wild symbol might not make the required combination with other symbols on the reels.
The Blood Suckers slot game, which is recommended as one of the best BetMGM slots, features regular wilds, with the wild being the highest paying symbol in the game.
Please note: Scatter symbols don't have to land on a winning payline to trigger bonus game or free spins.
Always check the paytable in advance to know the position of symbols.
Multiplier Wilds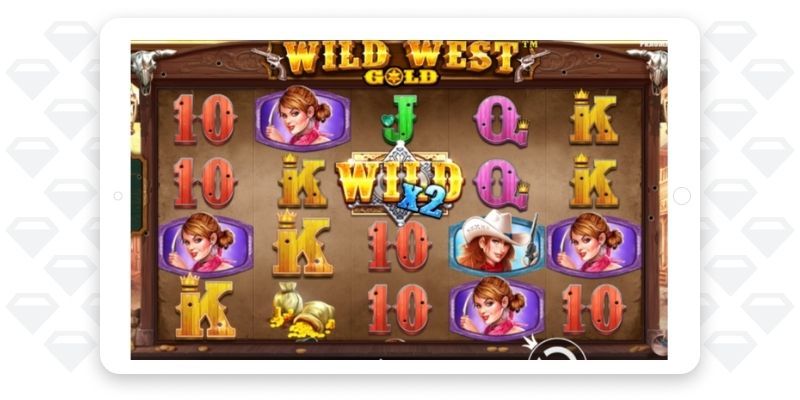 Multiplier wilds function in the same way as regular wilds on online casino slots, but with an important difference. Multiplier symbols also have multiplier values attached which means any win is multiplied by the amount attached to these wild symbols.
So, you could potentially see your winnings multiplied by two, three, and in some cases by a much higher amount with these symbols. Multiplier wilds can appear in the base game and in bonus features offering the opportunity for large payouts. 
Expanding Wilds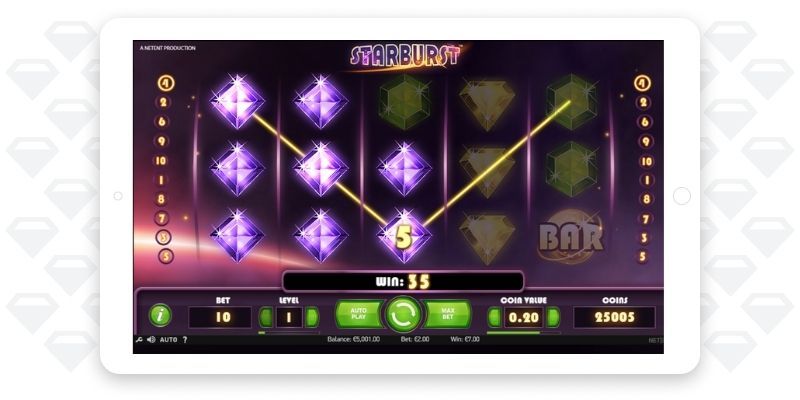 As the name suggests, expanding wilds expand to fill an entire column with wild symbols. This can be exemplified by the Starburst slot game, which remains one of the most popular slot machines.
While the Starburst slot does not feature any bonus games, if your spin reveals a wild symbol it will expand to cover the entire column.
You will also receive a free respin with the expanded wild. If another wild appears on any of the other reels during the respin, you will be awarded another free spin with both columns of wild symbols held in place.
As wild symbol variations go, expanding wilds are often the highest paying ones and can bring some big wins, especially if several reels are expanded for the respins or free spins.
Stacked Wilds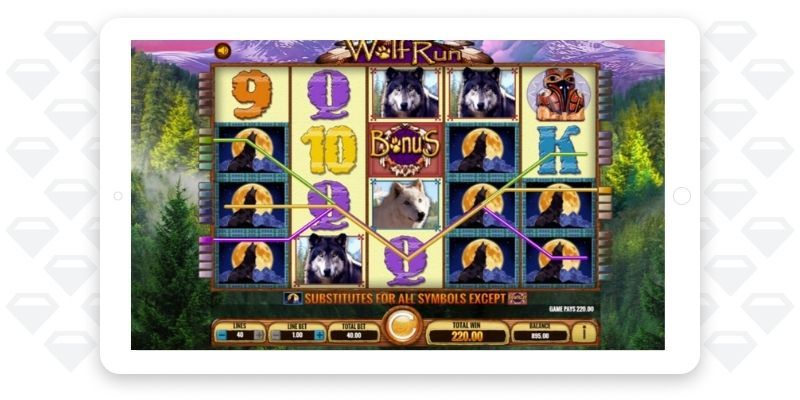 Stacked wilds are very similar to expanding wilds. The difference is that stacked wilds stack vertically on top of each other on the respective reel. They can fill the entire reel or in some cases, the stacked wilds may be limited to two or three stacked symbols on a particular reel. Stacked wilds feature on Wolf Run, which we recommend as one of the best penny slots to play at online casinos.
Sticky Wilds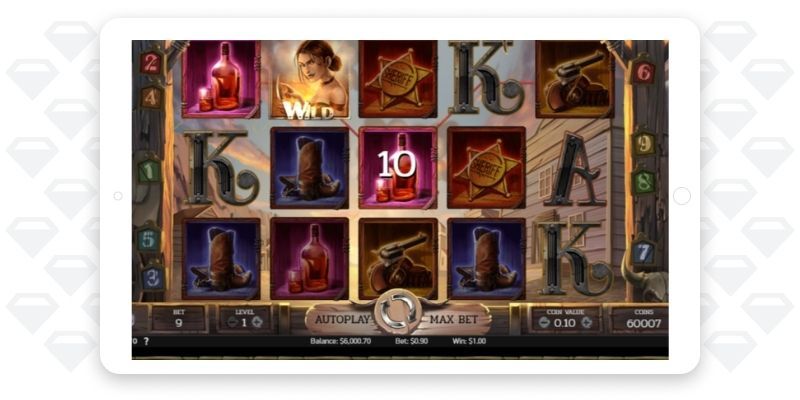 Sticky wilds work in very much the same way as regular wilds, but they remain on the reels for the next spin or in some cases subsequent spins. Examples of sticky wild slots are Dead or Alive, Narcos, and Immortal Romance.
The Wild West-themed slot Dead or Alive has gained its reputation through its sticky wilds, which remain sticky during the free spins bonus round. The slot is popular with fans of wild symbol variations as it also features multiplier wilds.
Sticky wilds sometimes appear in base games. Starburst, for example, features a sticky wild symbol which expands to cover the whole reel for the respin, with the opportunity to gain extra sticky wild symbols.
But sticky wilds mostly appear on slot games when a bonus spins feature is triggered. The free spins are often accompanied by sticky symbols, giving slot players the chance to win big - this is due to the winning combinations activated by this type of wild symbol.
Moving Wilds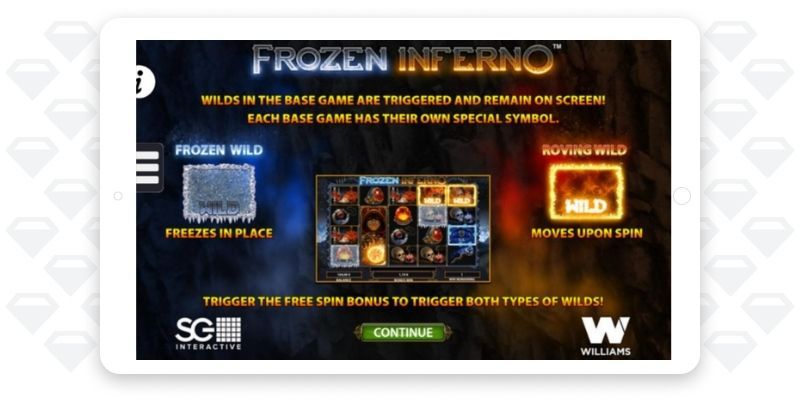 As the name suggests, moving wilds, also known as shifting wilds, are wild symbols that move along the reels. While sticky wilds remain on the reels for each subsequent spin, shifting wilds change their reel positions with each spin.
The wild symbols can either appear on the first reel and move from left to right with each subsequent spin until they reach the fifth reel, or vice versa, beginning on the fifth reel and shifting their position with each spin until they end on the first reel.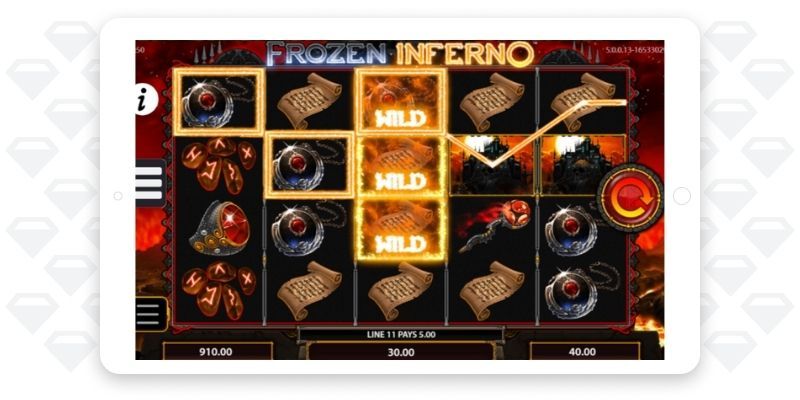 It is possible for the wild symbols to appear on any of the reels, so if the wild appears on the third reel, it would either shift to the left to the first reel or the right to the fifth reel.
Moving wilds feature on selected games such as Frozen Inferno, although they are known as roving wilds on this slot game as they can move in any direction with each spin, while the sticky wild symbols are described as frozen wilds.
Some slots feature a selection of wilds. Sidewinder, one of the classic slots, has regular wilds, expanding wilds, and stacked wilds and really comes into its own during the bonus round.
You have the opportunity to get to grips with the various wilds available by trying out the slot machine demo versions without using cash funds. Alternatively, you can use one of the welcome bonus offers on our website to test the slot machines for yourself and if you have good fortune you will personally experience one or more of these variations of wild symbols.
We always recommend you check the terms and conditions when taking up a bonus offer in order to clarify the wagering requirements at online casinos. In addition, you should always play responsibly.
Hopefully, this guide has provided you with some useful information about the various types of wild symbols in online slots. You should now know how to identify regular wilds, multiplier wilds, expanding wilds, sticky wilds, moving wilds, and stacked wilds. It's amazing when these slot machine symbols appear and create the possibility of big wins. Here are some of the best
online slot websites
that we would like to recommend.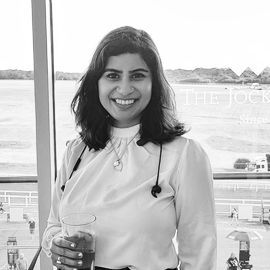 Bio
A passionate writer who likes to play games at casinos online and live. While I have worked for the last four years in FinTech, EdTech and Digital Marketing industries, I wrote many high-quality reviews for games on various websites, which also gave me the idea to work in this industry and explore more.