DraftKings CEO Jason Robins has asked regulators for more legalization of igaming in the US after the extraordinary success of sportsbooks across the country.
Over 30 states have legalized sports betting, while igaming is much further behind and has only been given the green light in six.
The reason behind the contrast is there has long been a stigma attached to igaming in the US. Many, including regulators and officials, have a fear of the detrimental impact of nationwide legalization of online casinos.
But Robins has knocked back those fears in his speech at the National Council of Legislators from Gaming States (NCLGS) conference, saying: "The stigma and fear associated with online gaming seem to rely on inaccurate and outdated ideas of how technology works."
"Igaming is as safe as brick-and-mortar casino gaming and taps into a potential revenue stream that is currently being funneled into unregulated offshore operators," he added.
Illegal offshore gambling websites do remain a headache for legal gaming sites and regulators, with Robins signaling that the widespread legalization of igaming will only help solve that. Only recently, the gaming industry demanded a crack down on illegal operators, but the American Gaming Association (AGA) have yet to receive a response from the Justice Department.
Although it's in Robins' best interest for gaming to be legalized further across the country, he suggested that it could help boost revenue after the obvious effects of the Covid-19 pandemic on US finances.
"By legalizing and regulating both igaming and mobile sports betting, more states can generate a new revenue source for their most crucial constituent services in the face of rapid inflation and protect consumers through regulated, licensed operators like DraftKings," he said.
"This isn't something we should brush off for the future."
DraftKings Recent Controversy
DraftKings and Robins have been at the forefront of gambling news in California in recent weeks. A political initiative, which aims to increase the sports betting market in the Golden State to out-of-state operators, has seen a backlash from some members of the public and rival campaigners.
It will be put to a vote in November in California, and could result in a statewide sportsbook being launched in 2023 if DraftKings are successful.
Robins opted to keep his cool when talking about the California Solutions to Homelessness and Mental Health Support Act, when he could have taken aim at rival tribal campaigns. He instead focused on the potential for a thriving sports market in California and the issues at hand in the Golden State.
"We are incredibly excited by the prospect of responsibly bringing online sports betting, while protecting minors and other vulnerable populations, and providing much-needed funding for critical issues like homelessness and mental health," Robins concluded.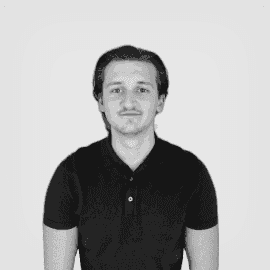 Bio
Gambling enthusiast and sport fanatic, I have a wealth of knowledge when it comes to casino and gambling. I've written for magazines, newspapers and other gambling websites which include the Daily Mail, Golf Monthly and Sporting Index, all contributing to over 3 years in the content industry.