Evolution has continued to increase its brand exposure in the US by opening another live studio, this time in Connecticut.
This comes just a few weeks after they launched their live casino offering in West Virginia, and shows their intent to keep themselves on top of that particular market. This private studio is now Evolution's fourth in the US, joining New Jersey, Pennsylvania and Michigan.
The private studio is located in the town of Fairfield, which is just 56 miles northeast of New York, and it will be supplying live dealer games and game shows for FanDuel and DraftKings players as it stands.
It must be noted that this is just a soft launch currently, meaning only live blackjack and live roulette games will be provided for a limited number of customers. However, provided these games meet state regulations, a full launch is expected to take place on 18 July.
The Connecticut Department of Consumer Protection will be monitoring the blackjack and roulette games that have been released, but the process is expected to be a formality and the full launch is expected to go smoothly and on time.
Part of the plans in the full launch is to employ 400 staff, with 140 already being hired with its current opening.
Evolution and the State Delighted with the Studio
"We are proud of the hard work our gaming division has done to ensure Evolution's facilities and offerings meet the high standards set by our regulations to create a safe and successful opportunity for live dealer games in Connecticut's online gaming marketplace," Michelle Seagull, Connecticut Department of Consumer Protection commissioner also added.
Online casino gambling is certainly still in its infancy in Connecticut, but it's clear both parties are thrilled with this live studio as it is not only a big coup for the state but a chance for Evolution to be part of something special in the Constitution State.
"With the addition of Evolution, we are continuing to provide a modern, technologically advanced gaming experience that provides an elevated user experience for eligible residents and is competitive with our neighboring states," said Governor Ned Lamont.
Evolution Making Waves Globally
Evolution have been making huge strides in their plans for global expansion in 2022, with the live studio in Connecticut being just a small part of it.
In June they opened a live casino in Armenia's capital, Yerevan. This is smaller than its other studios across the globe, but it is just one of many they plan to open in the near future with Michigan, Madrid and Canada also on the agenda.
They've also opened a new technology hub in Lisbon, which is designed for the company's software development and computer engineering workers.
Like in Connecticut, this is resulting in a lot of new jobs for people, with 100 employees set to be working in the Lisbon hub by the end of 2022, increasing to 140 by the end of 2023 and 150 employees by mid-2024 if things go to plan.
Evidently it is paying off for Evolution though, who burst through the €1bn revenue barrier after posting a 90% year-on-year rise for their 2021 full-year revenue.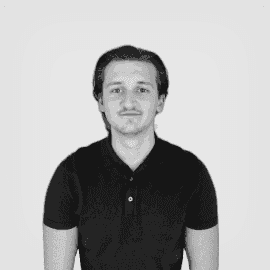 Bio
Gambling enthusiast and sport fanatic, I have a wealth of knowledge when it comes to casino and gambling. I've written for magazines, newspapers and other gambling websites which include the Daily Mail, Golf Monthly and Sporting Index, all contributing to over 3 years in the content industry.