Las Vegas is likely to be one of the biggest beneficiaries of the decision by the Biden administration to remove the necessity of a negative COVID-19 test for international travelers.
The decision, which came into effect Sunday, June 12 at 12:01 am EDT, was made due to the Centers for Disease Control and Prevention coming to the decision that testing those traveling by air was no longer required.
Thankfully for Las Vegas casinos they have seen domestic visitors increase due to the unwillingness to travel abroad. Recent polls have indicated that nearly 4 in 10 Americans feel testing requirements makes them less likely to travel internationally, and this feeling is most probably reciprocated across the globe.
Visitor Volume To Increase With Internationals
The statistics from the Las Vegas Convention and Visitors Authority (LVCVA) demonstrate that the recent news is a much needed boost for the city in Nevada.
Visitor volume in January 2022 dropped 27% below the volume it was at in the same month in 2019. As of April 2022 the gap was shortened to just 5%, but the removal of testing for international travelers could see the number of people in Las Vegas casinos jump above what it was in 2019.
The Strip saw the amount of visitors grow when a federal judge repealed the Biden administration's mask mandate on airplanes, buses, and trains in April 2022. Amid the news international guests are now able to fly to Las Vegas airports without testing, casinos and businesses should see their profits increase even further.
Gaming Records Continue to be Broken
Casino executives and analysts in Las Vegas predicted that gaming among domestic visitors would increase dramatically following the pandemic, and that turned out to be overwhelmingly true.
Though records are breaking with domestic visitors, that could improve even further with internationals, especially the high-roller Asian demographic that casinos will be keen to see return. In comparison to domestic guests, foreigners tend to spend more on dining, entertainment and gambling, while staying in the city longer too.
States like Pennsylvania and Ohio have also seen impressive levels of gaming action like Nevada, but the latter remains the wealthiest state in the US. Casinos have reported to have won over $1 billion in the last 14 months.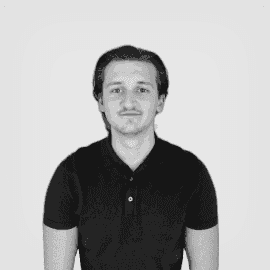 Bio
Gambling enthusiast and sport fanatic, I have a wealth of knowledge when it comes to casino and gambling. I've written for magazines, newspapers and other gambling websites which include the Daily Mail, Golf Monthly and Sporting Index, all contributing to over 3 years in the content industry.