Anyone who has played casino games knows that slots are among the most popular casino games. The winning potential is typically high, and there are many variations of this game that offer something for everyone.
One of the downsides to playing slots is the cost. Even if you're a casual player, it can be hard to keep up with all of the slot machines available at your favorite casinos — and the fact you are always on the lookout for new slot machines to play, can seriously hit your account balance.
Slots often have higher payouts than other games; this makes them more enticing compared to lower-paying games like blackjack or roulette. But slots also have higher house edges than many other games which makes them more costly to play overall.
When compared with blackjack or roulette, which have typical house edges between 1% and 2%, slots have much higher house edges in almost every case (the exception is when they are offered at a very low denomination). This means that playing slots costs more money per dollar spent than playing any of the other casino games mentioned above.
If you are already feeling lost because you are not sure of the concepts like 'house edge' and 'return to player', we have a guide regarding the highest RTP slots where you will find a useful walkthrough to understand all of the most important concepts of slot playing.
What Are High Limit Slots?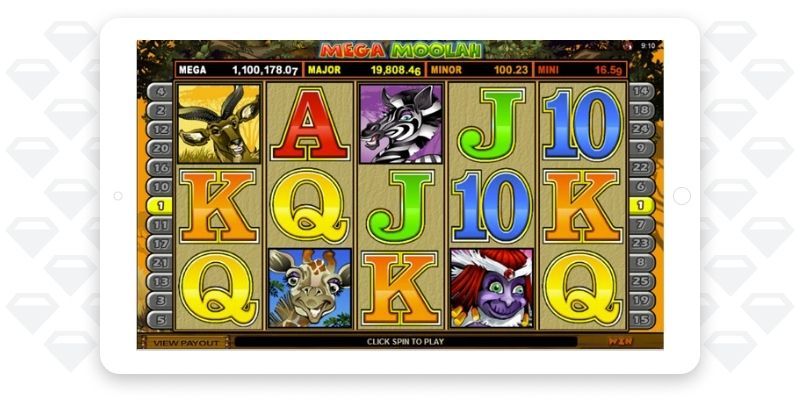 High limit slots are a form of slot game that was designed specifically for high-rollers. Instead of the usual five or ten cents that most slots use for each bet, these games can require hundreds of dollars to play, and the jackpots are often in the millions.
Attention: playing video slots at the highest stakes is legal only in selected US states.
There are a few states that allow high limit slots and have a specific regulatory framework in place, but these games are not legal everywhere. If your bankroll is big enough for you to consider playing high-limit slot machines, you can play the games with the highest limits in the states of New Jersey, Pennsylvania, Michigan, and West Virginia.
While high-limit games are not for most slot players, they are perfect for those with the deepest pockets because they offer a thrill and excitement that goes beyond the classic slots games.
This said, high limit slots are the most expensive games in gambling and you should not consider spending your money on them unless you are a high roller. Even then, you may want to consider if it makes sense for you to play slots at the highest limits since you are likely to incur very serious losses.
Progressive Jackpots and High Limit Slots
While not all progressive games are 'expensive enough' to qualify as high limit games, some of the most popular jackpot slots will require you to put serious money on the line if you have your eyes on the top seven-digit prizes.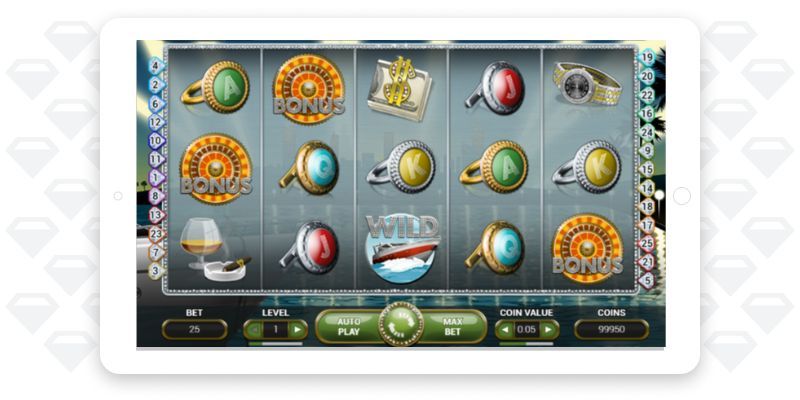 NetEnt's Mega Fortune slot pays out in excess of $500,000 while the famous Mega Moolah game has given out jackpots worth between $5m and $10m in recent months — and for how mind-boggling these payouts may sound, be sure they don't come cheap.
Different types of progressive slot machine games come with different odds (generally very low), payouts, and features. Where they don't differ, however, the fact is that you always need to bet the maximum if you want to win big and take down the top prize.
To put this into context and look at the numbers, this is how much you need to afford (per spin) if you want to compete for the top progressive jackpots in the United States.
Mega Fortune - $20
Mega Moolah - $6.25
Mega Fortune Dreams - $80
Mega Moolah ISIS - $5
Arabian Nights - $200
Is It Worth Playing High Limit Slots?
High-limit slots can be fun to play, but they are definitely not worth the cost unless you find yourself in the (improbable) position of not caring about money at all. The difference in pay between a game with a $0.01 and a $250 bet is only 25 times; that's not a lot. And if you win, you will only net about $84,000 for a single win.
That's certainly not enough to make this a long term investment, nor is it enough to justify the cost of playing these games. And even if you win on a high-limit slot game, you're likely to lose a lot more than you win. In fact, high-limit slot games are notorious for wild swings, due to the extreme house edge.
Because most of your winnings come from very big wins, your average payout will be very small. However, there are many other slot games that you can play for free or for next to nothing that offer higher winnings and more stable payouts. If you don't know what they are, have a look at this list of online games that pay real money, or the collection of best casino games for beginners to play.
How Do You Play High Limit Slots?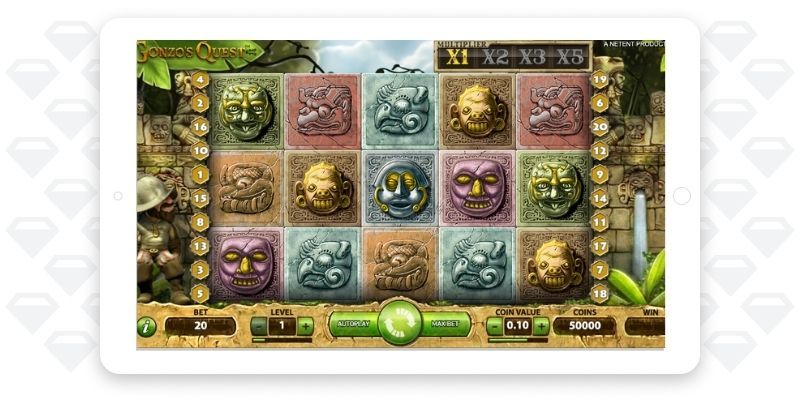 If you've ever played video slots before, you already know how to play a high limit slot machine. All you need to get the game started is to:
Activate a single or multiple paylines, depending on your style of play
Set the amount you want to bet per spin
Hit the 'Spin' button
If you decide to try new high-limit games or high limit slots you have not played before, make sure you read the paytable and check the volatility before you spin the reels. Otherwise, you may risk to spend your money on games with a very high house edge or too poor payout percentages.
As with any slots game, we suggest adopting a conservative and cautious approach. Start going for the lowest stakes and then increase them as you go along. While this will require more money than playing low-limit classic slots or penny slots, it will help you minimize the risk of losing all your money at once.
What Are the Most Popular Slots for High Rollers?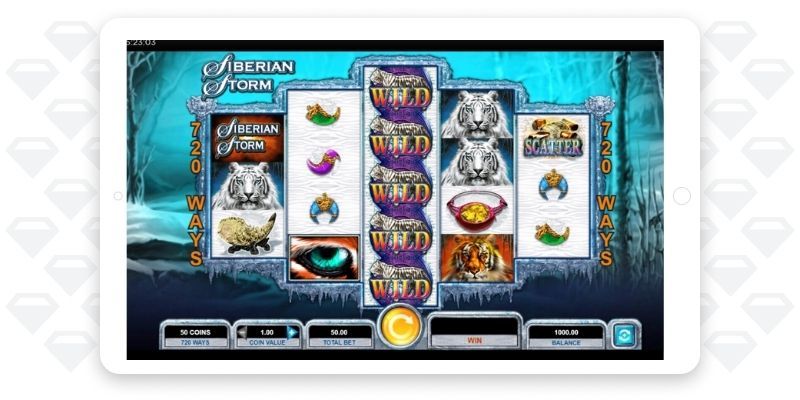 While most slots players love popular titles like Starburst, Thunderstruck II, and Gonzo's Quest, the world's biggest spenders have their eyes and hearts set on other slot machines with exciting features, big payouts, and stakes high enough to make your head spin.
The list of this year's most popular high stakes slot machines includes the following titles:
| | | | | | |
| --- | --- | --- | --- | --- | --- |
| Slot Name | RTP | Developer | Min Bet | Max Bet | Max Win |
| Wheel of Fortune | 96.46% | IGT | 0.50 | 500.0 | 80,150x |
| Mega Fortune | 96.6% | NetEnt | 0.25 | 50.0 | 2,162x |
| Mega Fortune Dreams | 96.4% | NetEnt | 0.20 | 80.0 | 21,000x |
| Mega Moolah | 93.42% | Microgaming | 0.25 | 6.25 | 1,955x |
| Gladiator | 95.05% | Playtech | 0.25 | 125.0 | 30,000x |
| Avalon | 96.01% | Microgaming | 0.10 | 200.0 | 30,000x |
| Hall of Gods | 95.7% | NetEnt | 0.20 | 50.0 | 4,314x |
| Tomb Raider | 95.22% | Microgaming | 0.30 | 60.0 | 1,411x |
| The Dark Knight | 95.96 | Playtech | 0.20 | 15.0 | 1,500x |
| Siberian Storm | 96% | IGT | 0.50 | 500.0 | 1,000x |
| *Note that some games appear to have a low maximum win because they can be played without an active progressive jackpot. The figures listed above are simply their base numbers. The obvious exception is Wheel of Fortune, which does not have a progressive jackpot. | | | | | |
What Online Casinos Offer the Best High Limit Slot Machines Games?
All the recommended casinos that we have on our website are fully licensed in the United States and safe to visit. They have been vetted by our team of gaming experts, and we have personally played in each and every one of them.
All the casinos on our website offer high-limit slots, but we recommend BetMGM Casino as the best place to play. This casino is fully licensed and regulated in multiple US states, and you can be sure that they take your safety seriously. Their games are always fair, and all your personal information is kept completely private.
When you play at BetMGM Casino you will be able to enjoy a huge range of high-quality games, including a wide variety of high limits slots. There are some of the best BetMGM slots available to players in the United States, including progressive jackpot games that can pay out millions of dollars for just one spin!
The great thing about playing online is that it's easy to find exactly what you're looking for. If you would like to try out one of their high-limit slot machines, we recommend trying out Super Fast Hot Hot Fire 777 or Mega Moolah Isis II. Both these games have a maximum bet limit as low as $2 per spin!
Oops. No rooms were found..
How to Choose an Online Casino to Play High Limit Slots
There are a number of ways to check whether a casino is legitimate or not for the high limit slots players.
Highly-rated operators are transparent about who they are and what they offer so you should be able to find details of the appropriate state regulator somewhere on the homepage of these online casinos. This is usually at the bottom. In New Jersey, for instance, it's the New Jersey Division of Gaming Enforcement.
Sites should also provide information about the fairness of their casino games, usually by listing certification from an independent tester. In many cases, this is eCOGRA, a London-based but internationally-recognized agency. However, don't be alarmed if this organization isn't listed. Testing in the USA is sometimes provided by a state's gambling commission rather than a foreign company. 
It's also customary for trusted operators to provide access to resources regarding gambling problems, as well as customer support.
Make sure your connection to the casino is secure (look for the lock in the address bar) and be mindful of scams. You can always check reviews from experts and previous slots players if you're unsure about something.
Using a Welcome Bonus
Casinos want you to sign-up and play, so they will usually provide a welcome bonus package, free plays or credits, and deposit bonuses to do so. It is always a good idea to compare a few offers before settling down to play — especially with regards to wagering requirements.
Wagering requirements describe the amount of your own money that you'll have to play with before withdrawing any winnings on bonus cash. These terms are outlined alongside any bonus in the terms and conditions field.
You will often find that a casino will provide you with a 100% match deposit bonus of up to $200. For example, if you deposit $100, the casino will give you another $100 free, so you now have $200 to play with. You can then wager this money a pre-defined number of times before making a withdrawal.
If you win any cash from your bets, all of your winnings will be yours to keep — but if not, all of the cash that was part of the bonus offer must be wagered again before any withdrawals can be made.
Conclusion
High limit slots are a fun surprise, but they're not worth the cost unless you are a proper high roller with seriously deep pockets. There are many games with much lower payouts, where you can win much more often.
Even in the few cases where high-limit slot games are legal and offered at a good online casino, they are reserved for high rollers and available only to high-limit table players. So if you want to play slots, but don't have a huge budget, you can play the lower-limit slot games instead, on the best slots websites in the US.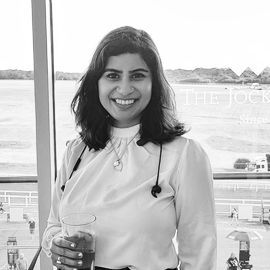 Bio
A passionate writer who likes to play games at casinos online and live. While I have worked for the last four years in FinTech, EdTech and Digital Marketing industries, I wrote many high-quality reviews for games on various websites, which also gave me the idea to work in this industry and explore more.