The best casino games for beginners are easy to get started with, but have the prospects to become a lot more exciting as soon as you learn how to play.
The best casino games for beginners need to be clear and simple enough for anyone who doesn't have any gambling experience. They need to offer decent odds to win and, of course, they need to be affordable! We've picked five of the top casino games to play that don't cost a fortune but have all you need to develop as a casino player.
Easy casino games are available for real money and virtual credits, though to be honest, just about every game is. These are 'easier' than most other options but are not necessarily 'easy casino games to win' since the house edge favours always the casino.
If you are at the start of your adventure in online gambling, then maybe you don't want to bet too frequently on games until you know which ones are best for you? Don't worry that a cheap penny slot won't be much fun for you - everything we included in this guide is exciting and easy. You will be surprised at how fun these easy casino games are.
The key is to get an account at a reputable online casino. Some of the sites we recommend here might feel daunting to a novice, but honestly, they are not. All the casino sites listed selected by the CasinoSmash Editorial Team are great to discover the world of casino games and unlock everything online gambling has to offer.
When you play for money, you need to think about easy games for beginners.
Slots and table games are typically listed at every online casino site in the United States. Obviously, going for the suggested hits at off-shore casinos seems the right thing to do, but it's a false advantage - unless you don't care about breaking the law and playing on casino sites that will probably not give you your money back. Usually, these websites will promise you great bonuses and a lot of easy casino games to win - but that's not what they have in store for you.
So here's our list of the easiest casino games for beginners. They include both slot machines and other popular casino games - because the fact you want some easy games to play doesn't mean you shouldn't have fun when you walk the virtual 'casino floor.'
1. The Easiest Casino Games to Learn: Slot Machines

None of the other casino games is as popular as slots. Online casinos offer hundreds of them, with all video slots coming with different themes, features, payouts, and return to player rates. Originally created to keep players busy while they waited to get a seat at the blackjack, poker, or roulette table, slots sit today at the top of the list of the most popular casino games.
Playing slots is a great way to start exploring gambling because many games allow players to start their games wagering as little as $0.01 on each spin. Since your only decision in most games is to choose what to play, the only way to get 'decent' odds is to pick a high RTP slot and ensure you'll get the best possible return on each of your bets.
Finding what to play in a casino can be a bit overwhelming, especially considering how many slot machine options you'll find listed at many casinos. To help you find the right ones, we prepared a shortlist of the best slots for beginners based on a combination of low house edge, easy rules, and popularity.
These are the five best casino games to get started with slot gaming:
Starburst XXXtreme - 96.26%
Fruit Blaze - 96.18%
Gonzo's Gold - 96.12%
Dazzle Me Megaways - 96.10%
Reef Rider - 96.10%
If you don't know how to find them online, our list of the best slot sites will help you get on the right track.
With the exception of choosing how much to wager, everything else may be accomplished by just pressing a button. Online slot machines may also help you stay in the game for a longer period of time. As you can see from the list above it is not unusual to come across slot machine games that have an RTP rate of between 95 and 98 per cent.
Two important reasons why playing slots is an option first-time players should consider are the simplicity of the gameplay - with no confusing gameplay to learn - and the high return-to-player rate of the best games. You may have noticed that our list does not include classic slots and Las Vegas classics. While some of those games are extremely easy to learn, they are not necessarily the most fun to play. And since we want you to get good chances of winning and have fun too we picked something a bit more interesting than the usual classic slots.
Start with the games on the list and, once you feel comfortable enough with slots, you can explore other super fun games like the slot machines with sticky wilds. Additionally, you can also start 'bonus hunting' and get some freebies to discover some classics. When you are ready to claim some new real money offers, go spend some time on our no deposit free spins page or discover how to get 100 free spins on Starburst.
2. Blackjack

Blackjack is number two on the list of easy gambling games to play. Although it may seem like a game with complicated rules to the untrained eye, it is not. In fact, it is the combination of easy-to-learn basic gameplay and the potential payout value that make this game one of the most popular choices for players with little experience.
The house edge in this game depends largely on how you play, meaning you can get some of the best odds in gambling if you learn how to use your cards right and challenge the dealer with the best decisions. As a beginner, however, you are not expected to know anything about concepts like the basic strategy or the best blackjack betting strategy to apply to your bets.
What makes this one of the easiest casino games to learn is the simplicity of its goal: you need to beat the dealer by being the one who gets 21 points or gets the closest to that score. While you may want to invest a few minutes in learning how to play blackjack, the gameplay is clear even at first glance: the dealer gives you some cards and you need to decide whether you need more or not to get a winning score.
Most online casinos offer blackjack tables with low minimum bets. This makes new players want to try them because they can keep themselves busy long enough at $1 per hand and learn the game being right where the action is. If you decide to give blackjack a shot, we suggest you use a basic strategy card to help you understand your options every time you play a hand. This helps you with playing blackjack the right way and reduces the house edge to 1% (or less!), turning it nearly into an even-money game.
3. Craps

Considered to be 'the most intimidating of all casino games' at land-based casinos, craps is a great option to discover online. Staying away from the frenetic action of the infamous Las Vegas table means you can take your time to learn and understand how this game works.
When it comes to gambling for beginners, this is a good option because there isn't much strategical thinking involved. The best way to play is to find the commands for the 'Pass Line' and 'Don't Pass' bets and...stick to them.
When you choose the 'Pass Line' bet, you bet with the shooter.
When you choose the 'Don't Pass' you bet the house will beat the shooter. This is the bet with the lowest house edge in the game.
Despite the fairly low house edge of the 'Don't Pass' bet, the reason why this is a popular game at real casino establishments is the incredible actions that take place around the table. If you are planning a trip to a brick-and-mortar casino, learning the game online may be a great way to prepare yourself for the new adventure.
To help you with this task, our Editorial Team prepared a few tips on how to win at craps and a free simulator that for some craps online practice.
4. Roulette

You don't need to be a pro to enjoy roulette games, place some bets and watch the wheel spin until the ball lands on a number. In fact, many players consider this to be one of the best casino games for beginners because even the most basic bets and gameplay can be extremely exciting.
As long as you don't start hoping to win a single number bet and you don't plan to put all your chips on the same number all over again, this can be one of the most beginner-friendly games on the casino floor. The key to getting good results at this game is to play European Roulette because you will get much better odds compared to American Roulette variant due to the numbers on the roulette wheel.
The rules are very easy, provided you begin with even money (or close to) bets like red/black or even/odd. Then, you can climb your way up the payout table by focusing on quadrants and special betting patterns like the Orphelines, the Voisins, and the other Call Bets featured on the table.
The best games to play are the live dealer ones - but that's not where beginners should start. First, you should use a quick starting guide like our roulette for dummies page, where you learn how to read the roulette wheel and identify all the different sectors featured on the table. Then, you can open mini roulette game and play your first rounds for pennies.
5. Video Poker

Video poker isn't on this list just because it is my favorite casino game. While I love old-fashioned variants like Deuces Wild and Jacks or Better, I decided to include it in the list of the best games to play in Vegas for beginners (and at most casinos online) because it is pretty simple to learn and offers better winning chances than most table games.
Using a video poker strategy chart you can reduce the house advantage to almost zero, making this slots and poker hybrid one of the most advantageous games to play.
While video poker is not technically as easy as other games like, say, baccarat, it's one that most players pick up very quickly. The fact you can also download and use a video poker training app to play is a great advantage, as you can leverage the power of AI and probability to get the best odds and so have higher chances to win your hands.
Frequently Asked Questions about Beginner Casino Games
What is the house edge?

The house edge is the advantage that the casino (the 'house') has over the player in casino games. The existence of the house edge means that, in the long run, the casino is destined to win.
Is poker a good game for beginners?

While the process of building the best five-card video poker hand to beat other players may seem simple, this is a strategy-heavy game where player behavior can influence the result. That's why we don't believe this to be the best option for beginners at an online casino.
What are the easiest casino games with the best winning odds?

Video poker and blackjack can become nearly even money games if played the right way. The basic strategy of both games is extremely simple to learn as 'optimal play' is achieved by reading the board and playing in the most mathematically-correct way,
What is the best way to learn casino games?

The best way to learn is to use 'how to' guides like the ones prepared by the CasinoSmash Editorial Team and practice online using freeplay games and virtual credits. You should never invest real money on games until you are completely confident about rules, gameplay, and basic strategy.
What is the easiest game to play in a casino?

Winning at the casino is never 'easy' due to the house advantage. You should not gamble if your main purpose is to win money, since players are statistically more likely to lose than they are to win.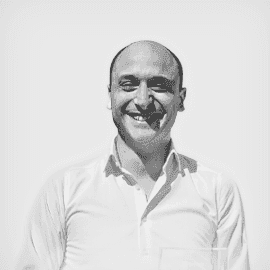 Bio
Political scientist, and gambling expert, I have spent the most part of the last ten years writing about the casino and poker industry. As a professional journalist, I work with FOX News, La Repubblica, the Economist, Politico, and PokerNews. As a gambler, I won money pretty much anywhere in Europe. As a gambling editor, I'll help you do the same.