In this article:

How to play free keno games
Simple tips to get better results

When I think about casino games, keno is not the first one that pops into my head.
Nor it is the second one.
In all honesty, aside from a few keno enthusiasts, nobody considers this game to be on par with others like Roulette or Blackjack.
However, I don't think keno should be dismissed that easily.
It's actually quite fun.
No joke.
Sure, you might get bored after a couple of rounds - and I get it. When playing online, keno is not for everyone.
But it doesn't mean you shouldn't check it out.
Especially when there are so many free keno games online.
If you never play keno, you might miss out on your next favorite casino game. Who knows.
How to Play Free Keno
Let's make this clear: whether you play for real money or for free, keno is a game based on chance.
The outcome is determined by a RNG (Random Number Generator) and there's nothing you can do about it.
That's why keno is gambling at its finest.
If you want to be able to influence your chances to win, you better play Video Poker, Blackjack, or even Sic Bo.
Keno is for those players who trust Lady Luck 100 percent, like those who play Bingo games.
Now we've got that out of the way, I'll tell you some of the most important facts you should know if you want to play the game of free keno.
Every keno game features a grid of 80 numbers.
You have to choose a number (or numbers) you want to bet on. Usually, the game will let you pick from one to 20 different numbers.
The outcome is determined by the 20 balls drawn by the keno machine.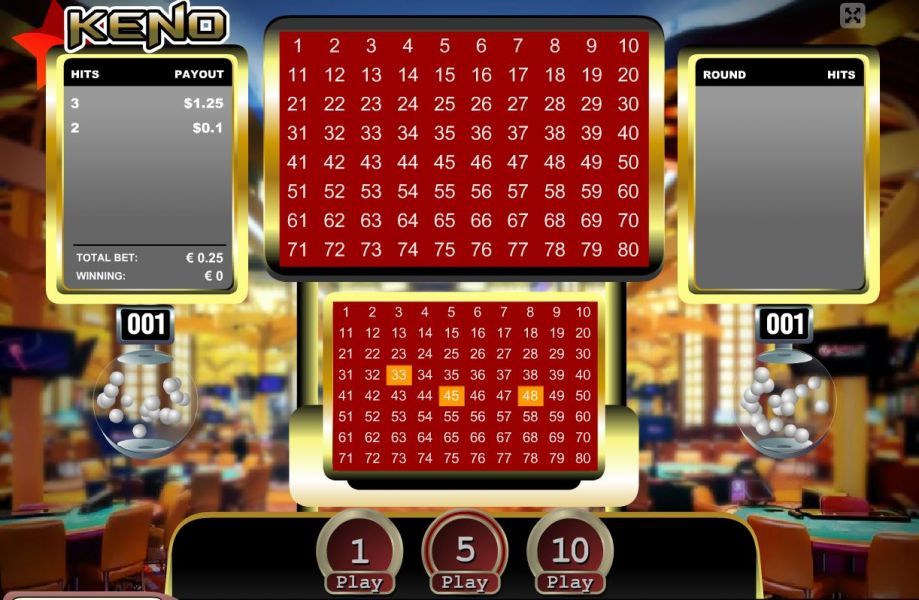 How to Win at Free Keno Game
Keep in mind that there is no such thing as lucky keno numbers.
If anyone says that you should bet on 23, 34, or 4 - you can do that, but it won't give you any advantage over the casino.
Choose the numbers you like the most or that you consider important. You can bet on the same numbers every time or pick random ones.
It's best to pick four to eight numbers to increase your chances of winning at free keno.
I don't really believe in this, but some people prefer to bet on either cold or hot numbers.
Cold numbers. Numbers that haven't won in a while.
Hot numbers. Numbers that are drawn very often.
However, there is no evidence that this approach works.
If it were that simple, we would beat keno machines every time we play.
In case you want to really influence your chances to win at real money or free keno, choose the games with the biggest payouts.
Here's what I mean.
When you decide it's time to play some keno, try out the free version of the game at first.
In this way, you'll not only see whether the game variation is fun to play - you'll also be able to check out the game's paytable with the RTP index.
Where Can You Play Free Keno Games?
I want to tell you something from the get-go: not every online casino has a selection of free keno games.
This comes as no surprise, as keno is not a popular game, to begin with. These are the three best casino websites to play keno online.

Oops. No rooms were found..
Practice Free Keno Before You Bet Real Money
Believe it or not, game developers have come up with many different kinds of keno for you to enjoy.
Sure, there's not that much you can do to spice up the game - but it's possible. And the results are outstanding.
Firefly Keno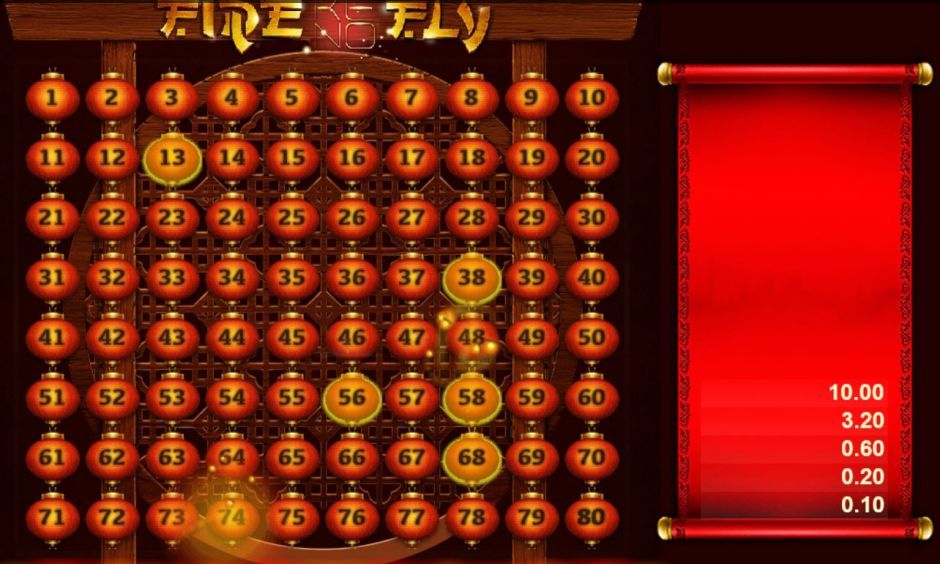 This one's probably the most beautiful free keno game I've seen.
Firefly Keno by 1x2 Gaming sports a nice Asian theme and is a real treat to look at.
More importantly, its average RTP is 92.84 percent. In comparison to the majority of other keno titles, Firefly Keno is worth a try. At least for free.
Jackpot Keno
Want to play something lucrative? Try Jackpot Keno.
That's because this game can pay up to 10,000 times your bet.
Here, you can place your bet on up to 15 numbers. If you don't want to bother choosing the best ones - click the Random button and the numbers will be chosen for you.
Tutan Keno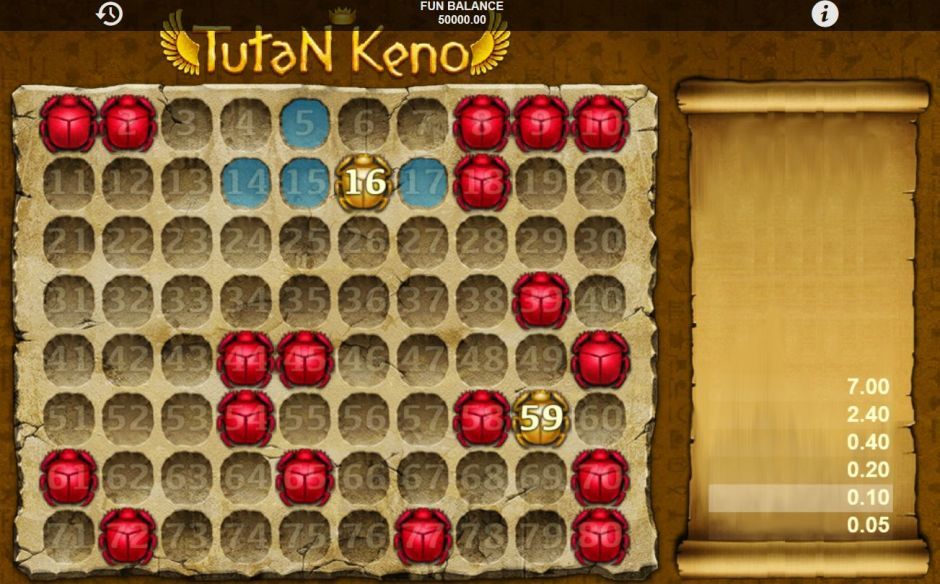 There are tens of Egypt Slots at any given online casino.
However, have you ever heard of Egypt-themed keno?
If not, here's your chance to play it for free, as 888casino features a rather interesting addition to its keno section - Tutan Keno.
This game is very easy to play. Just sit back, pick your numbers, and watch the scarabs reveal the numbers that won.
Kenotronic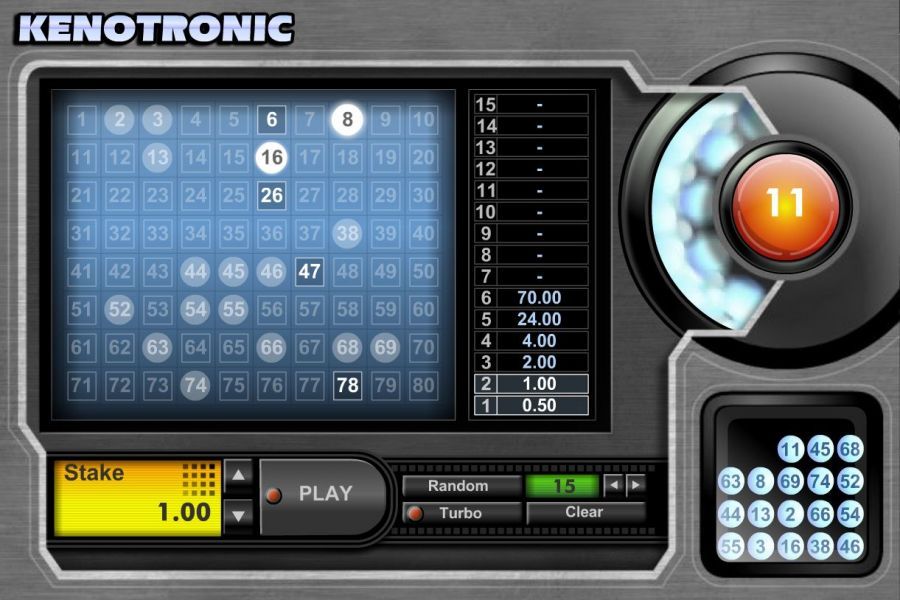 This is a simple, yet modern free keno game for everyone.
Here are its main characteristics:
You can choose up to 15 numbers
The game can pick random numbers for you
The turbo mode lets you play much quicker
The stakes of Kenotronic vary from 0,10 to 20, which makes it a pretty versatile casino game.
Keno Lab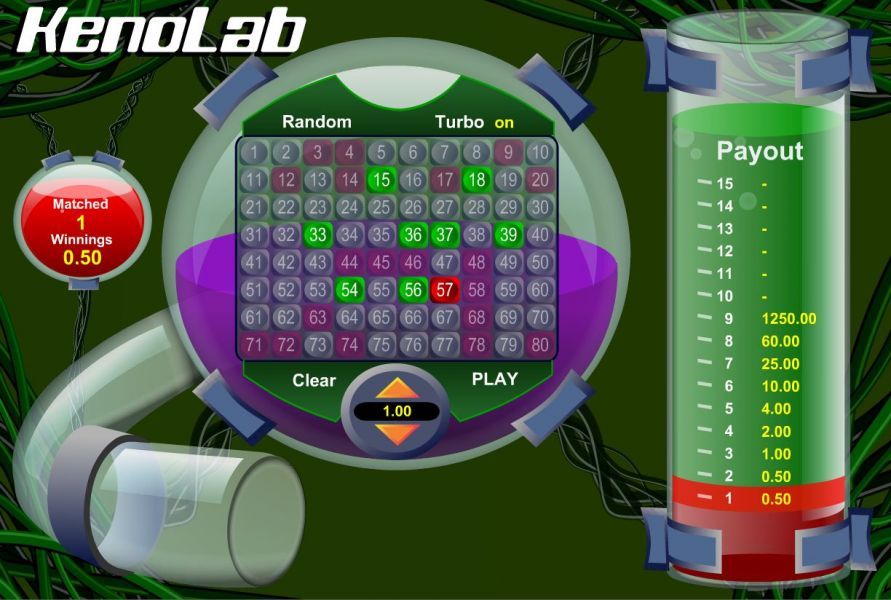 Played with a classic grid of 80 numbers, Keno Lab is a fun little game to play when you have some free time on your hands.
Simply choose up to 15 lucky numbers and let the balls roll.
Play as much as you want - as this is a free keno game, you don't need to restrain yourself from spending too much.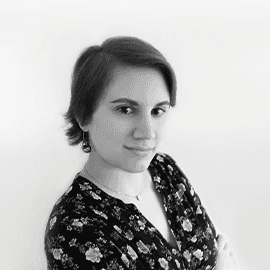 Bio
Editor, linguist, translator...and a Slot enthusiast. I am passionate about everything I do, and right now, I'm in love with all things Casino.