iGaming has finally been given the green light in Ontario by the Alcohol and Gaming Commission of Ontario (AGCO).
After a nearly two-month delay to the launch, April 4, 2022, is now the approved date for the go-ahead of online gambling in Canada's most populous province.
Online Market to Help Prevention of Offshore Gambling
The operators who are currently part of the launch or intend to be will need to sign an agreement with iGaming Ontario (IGO), who have been put in place by AGCO to control igaming within Ontario.
They have also stated that there will be no cap on the number of private operators that will be able to operate in the province that has a population of almost 15 million people.
Executive director of IGO Martha Otton was delighted with the news and believes it will help bring to a halt players from Ontario visiting offshore, unregulated online gambling sites.
"Today, most internet gaming by Ontarians takes place on websites not conducted and managed by the province," she said.
"Our new internet gaming market will give consumers enhanced entertainment choice, support the growth of a new, legal market and generate revenue that can help fund programs and services that benefit all of us."
Gaming and Sports Betting in Ontario to be Worth $1.46 Billion by 2026
Estimates by gambling compliance company VIXIO signal that the online market for sports betting and gaming in Ontario could make $777 million (C$989 million) in total gross revenue in the first year.
Moving forward into the near future, VIXIO also predict that the market will be worth $1.46 billion (C$1.86 billion) by 2026, while some others suggest it could be worth more.
Everyone has seen the impact in USA states such as New Jersey, West Virginia, and Pennsylvania, while it is also rumored that New York could follow suit either in late 2022 or early 2023 in terms of igaming.
There are high hopes for Ontario, and many people are expecting them to be quick out of the gate in the online market.
"Personally, I think Ontario is going to be gargantuan. It's going to be an absolutely massive market… It has the potential to be the number two market in terms of live markets in North America after New York, until Texas, Florida or California come on board." said Benjie Cherniak, principal at Avenue H Capital who invest in and advise sports betting companies.
Ontario Face Criticism Over iGaming Launch
The reasons for the initial delay to the date were supposedly because AGCO were making sure that they complied correctly with the Canadian Criminal Code.
But even with that delay, it's still believed that there are likely to be many legal challenges in the first few years of this new online market for the legislation controlling the conduct of igaming in Ontario.
They have faced immediate backlash for their decision to go ahead with the launch from the Mississaugas of Scugog Island First Nation (MSIFN). They stated their displeasure and have made clear that legal action is on its way.
"The government completely and utterly failed to consult our First Nation – leaving their igaming launch open to constitutional challenge. We intend to challenge the province's igaming scheme in court," MSIFN Chief Kelly LaRocca said.
"It is a real and significant threat. It will not stand. If the Ford government is not willing to address the harms caused by its decision, we will have to make them accountable, in an election year."
Though she was not directly addressing those quotes from LaRocca, Otton did make some assurances for the people of Ontario about the safeness and security of their decision to go ahead with the launch.
"Consumers can be assured that companies who successfully enter the new Ontario market will have met rigorous standards of game and operator integrity, fairness, player protection and social responsibility, allowing all players to play with confidence," Otton said.
"Prevention of underage access, ensuring compliance with applicable laws including anti-money laundering rules and regulations, and measures to enable more responsible gambling, are just a few of the assurances consumers can expect in the new market as of April 4," concluded Otton.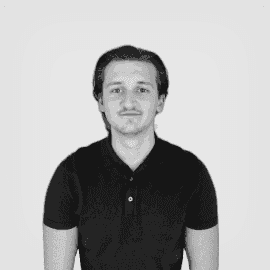 Bio
Gambling enthusiast and sport fanatic, I have a wealth of knowledge when it comes to casino and gambling. I've written for magazines, newspapers and other gambling websites which include the Daily Mail, Golf Monthly and Sporting Index, all contributing to over 3 years in the content industry.