Tipico has introduced a supplemental online casino product in New Jersey, after the successful launch of its first US sportsbook in the state last year.
Customers who already have an account with the site may log in using their current credentials. The site is also accessible on mobile devices, including separate iOS and Android applications.
To entice players from New Jersey, the company is promoting free spins as a free signup bonus for real money and an additional bonus triggered by the first deposit on the website.
Tipico is now the latest brand to go live with a legal online casino in New Jersey, the state with the largest choices of real money operators to play casino games over the internet.
Following the receipt of regulatory licenses, Tipico has teamed with Ocean Casino Resort to offer real casino games to players in New Jersey. Tipico intends to extend its online casino offering to more states by 2022, subject to regulatory clearances.
Mr. Adrian Vella, CEO of Tipico US, expressed delight at Tipico's introduction of its New Jersey online casino product, calling it a "natural complement" to the company's sportsbook. He also expressed gratitude to Tipico's development team for the many months of labour that went into the project.
"With an increasing number of US states opening or regulating legal online casino activity, generating an average of $100 million in gross gaming revenue per state each month," Vella explained, "this addition to our suite of products will be a key driver of growth for Tipico in North America in 2022."
According to him, "we are convinced that this seamless, multistate single-sign-on extension of our product suite will increase our ability to attract high-quality players in New Jersey and beyond, as well as keep them for the long term as we roll out regular new features."
The online casino is Tipico's second product built in-house for the US market, after the debut of similar products in the NJ and CO.
To expand its US development resources, Tipico opened a new US development base in Denver, Colorado, in August. Tipico has said that it aims to offer sportsbook applications in Iowa during the fourth quarter of this year and in Indiana during the first quarter of 2022, after the signing of a market-access agreement with Caesars in both states in September.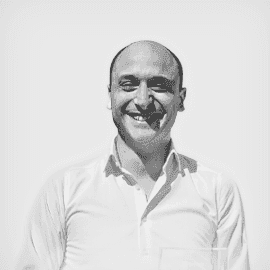 Bio
Political scientist, and gambling expert, I have spent the most part of the last ten years writing about the casino and poker industry. As a professional journalist, I work with FOX News, La Repubblica, the Economist, Politico, and PokerNews. As a gambler, I won money pretty much anywhere in Europe. As a gambling editor, I'll help you do the same.