In the world of gaming, slots have been around for over 100 years. As one of the oldest gaming genres, slot machines have become more sophisticated and accessible than ever. They are incredibly popular among casual players and hardcore gamblers alike.
As countless variations are available to players today with new slots being released every week, most people can find a slot that appeals to them.
US casinos also offer several slot machines and while the rise of online gaming has led to a decline in the traditional casino business, that hasn't prevented slot machine makers from coming up with innovative new designs and takes on the classic three-reel game type.
In this article, we will discuss the top 3-reel slots to play in 2022. These games will be popular long into the future because they offer a variety of fun features that attract enthusiasts of all ages and skill levels. Read on to learn more about these fascinating slots.
What Are 3-Reels Slots?
3-reel slots are some of the oldest casino games available. They are very simple in nature and consist three reels and a number of rows that can vary from a minimum of one to a maximum of three.
Three-reel games were the first mechanical machines to enter brick-and-mortar casinos when Charles Fey created the Card Bell slot in 1898 and the Liberty Bell slot machine one year later.
Since then, three-reel games kept improving whilst maintaining what today is considered a 'classic' look-and-feel, as most of them continue to use well-known symbols, such as bars, lemons, melons, cherries, plums, bells, and diamonds.
Three-reel slots or...fruit machines?
The reason behind the slot machines in arcades, pubs, and casinos across the UK being called "fruit machines" is because they display fruit symbols on the reels.
Like other slot game types, the reels spin until a winning combination is formed. That winning combination is displayed at the top of the screen and is usually accompanied by an audio cue.
Advantages and Disadvantages of Playing 3-Reel Slots
Most 3-reel slots have a single payline, meaning that each of the three reels must contain a winning combination of symbols to win prizes.
This might seem like a disadvantage because it limits the potential winnings to one prize per payline. However, even the most simplistic 3-reel slots can have bonus features that expand the potential winnings.
The bonus rounds occur when a certain number of symbols line up on the payline.
When a player wins a jackpot prize during a 3-reel slot machine bonus round, the payout is often larger. This is a great feature to look out for when playing any 3-reel slots.
Advantages
Most three-reel slot games have a clean interface without too many settings and complicated graphics. The game sound gives a nostalgic feeling to the players.
Newbie online players can quickly understand the gameplay in limited-number reel slots and stand a reasonable chance of hitting the jackpot.
The cost of playing on a 3-reel slot is lower as compared to online slots with more reels and paylines.
Disadvantages
On average the most famous classic fruit machines have a low RTP percentage.
Three reels slots have modest gaming features and fewer bonus rounds.
The majority of free spin bonuses available in the United States are dedicated to five-reel video slot games and not to basic games like these ones.
Types of 3-Reel Slots
The most basic 3-reel slot machines are one-armed bandits, in which players wager on one or just a few paylines (not more than three or five) having a winning combination.
More advanced 3-reel games feature multiple paylines, which can allow players to win multiple prizes on a single wager. These machines are sometimes called multi-line slots or multi-payline slots.
On these machines, players can wager on an entire row, column, or horizontal line of symbols on the payline to win multiple prizes in one play.
For example, a player might wager on the entire column to win 10 coins while wagering on a single symbol in the same column results in a win of 5 coins.
Classic slots
If you know how online slots work, you know that most three-reel titles fall into the 'classic slots' category and keep a classic gameplay that is stripped down to the essentials. The winning combinations are fewer than in any other type of slot machines because of the one payline; there are no progressive jackpot wins to target, and no complicated rules or extra games to master. Spin, play, and win money if you hit the classic bar symbols.
3D slots
While these games keep the same gameplay as famous classic games like Double Diamond, Double Triple Chance, and Triple Diamond, they enhance the gaming experience bringing HD 3D graphics to the world of classic slot machines.
Sitting somewhere in the middle between the most classic slots and modern video slots, the 3D games are a modern way to rediscover the most classic games while you play online slots.
Fruit machines
These games are exactly what you would expect: video slots that feature fruits on the reels. Fruit games are the most representative ones of this category at land-based casinos in Las Vegas, Atlantic City, and anywhere else in the world.
While these are not where three-reel slot games originally began, they are amongst today's most popular 'classics' at online casinos in the United States.
Progressive slots
Progressive slots offer jackpot that builds up every time a player makes a bet until somebody wins. They take small percentages of each bet on a connected slot and put it into a progressively-growing jackpot pool.
These casino games tend to randomly drop the jackpot on any player. When this happens, the jackpot resets to its initial value and the process of accumulation starts again. Some slots may require a player to play at the maximum bet to win the top prize.
Slots with sticky wilds
Wild symbols are popular in slot machines as they trigger a winning combination. Sticky wilds, also known as "frozen wilds" or "magnetic wilds," hold the wild symbols in place for a re-spin until all the free spins in the game are featured.
Some 3-reel games are also sticky wild slots, such as Triple Diamond where the wilds substitute other symbols to form a winning combination and stick to the reels for the consecutive spins.
3-Reel Slots Paytable and RTP
As with all slot machines, the paytable and RTP percentage are the basic essentials to look at before you play – even if you're using a welcome bonus.
The payment schedule of a slot machine or video poker machine is referred to as a pay table. The table indicates the amount of coins (or credits) the player will win for each combination of symbols and the number of coins wagered.
The RTP percentage indicates how much of the total amount paid to play on the slot machine is given back out to the players in the long run.
On 3-reel slots, you can usually find the RTP on the information section presented by the software provider. To find the paytable on 3-reel slots, click the "i" button, and from there, you can learn about the special symbols required and the features that you can trigger.
Best Providers of 3-Reel Slots
Following are the popular game providers that have created popular 3-reel games:
NetEnt
NetEnt slots have become so popular over the years that many sites offer free spins specifically for their slots. With Starburst, Narcos, and Gonzo's Quest as their headline games, you can also turn to 3-reel games like Mega Joker and Lucky 8 Line, which are developed in the classic theme.
Microgaming
Microgaming has a huge collection of slots. You can often play their popular titles like Break Away, Game of Thrones, Immortal Romance, and Thunderstruck II as free games. As for 3-reel slots, their big-hitters are Break Da Bank, Couch Potato, and Double Whammy.
Quickspin
Known for its eye-catching designs and innovative features, Quickspin is now a part of the elite online slot developers of the world. They're the creators of Tiger's Glory, Volcano Riches, and Sakura Fortune, as well as the popular 50s-themed 3-reel slot Diamond Duke.
WMS
WMS has been around since the 1990s, keeping a very familiar classic kind of aesthetic to their games over the decades. While Zeus III, Die Another Day, and Raging Rhino are the slots that WMS is most famous for; you can always play AfterShock Frenzy and 2x Wild & Crazy slots, which are among their best 3-reel spinners.
Best Sites to Play Three Reel Slots
Across the US, there are many best slot sites to play three reel slots. These online casinos are all licensed and safe, as is the range of 3-reel games that they offer.
Oops. No rooms were found..
When selecting an online casino for 3-reel gaming, you should always consider the max bets and max cash payouts that the site allows along with the free spins offers for the new players.
Visit the casino games section of these casinos to check the specific 3-reel slots that you want to play. Also find out if they have demo versions of some slots so that you can learn about them without staking on the bet.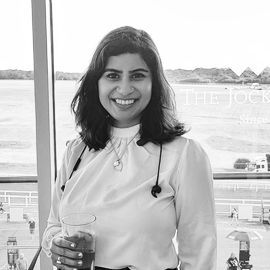 Bio
A passionate writer who likes to play games at casinos online and live. While I have worked for the last four years in FinTech, EdTech and Digital Marketing industries, I wrote many high-quality reviews for games on various websites, which also gave me the idea to work in this industry and explore more.