With the fall season fast approaching, CasinoSmash are seeking applicants to test a Casino show in Las Vegas.
Las Vegas is well-known for its extravagant residency events, with many taking place at some of the most luxurious casinos on the planet.
The summer season might be slowly coming to an end, but Vegas remains as bustling as ever towards the end of the year and dozens of shows take place on a daily basis in Sin City.
The Casino Residency Tester will have everything that they need, including:
$1,000 expenses to cover travel and accommodation.
A pair of tickets to a show at one of the top US casinos in the entertainment capital of the world, Las Vegas.
The chance to review the event for the CasinoSmash blog.
We'll then be asking for a full review of the casino residency experience, with particular attention paid to the quality of event, food, drink and atmosphere.
Even better, the review will appear on our website. We just need the winner to submit an article after the event with a picture of them and their guest at the show!
This is the perfect opportunity for fans of live entertainment to head to one of the biggest casinos in Las Vegas to see a household name.
To enter, simply fill out the form below stating why you think you'd be suitable for this once-in-a-lifetime role.
Our judges will be looking for participants who showcase a love for Las Vegas and all things entertainment.
This opportunity will remain open until midnight ET on Friday, October 7, 2022.
The winner will be contacted by email no later than midnight ET on Tuesday, October 11, 2022.
Terms and conditions
Entrants must be 21+ and a US resident.
T&Cs apply (all events/venues are subject to any Covid-19 guidances/restrictions in place)
CasinoSmash (Cyan Blue Odds USA Limited) is the promoter of this event and responsible for prize fulfilment.
A pair of tickets will be purchased by CasinoSmash after the competition ends and the winner must be available on the advised date.
CasinoSmash and the publisher reserve the right to change/cancel the competition prize due to abandonments or if the user provides misleading or incorrect information.
Terms of the promotions may be modified by CasinoSmash at any time.
This prize is non-refundable and cannot be transferred to another person.
The winner must respond within 72 hours of the email confirming the offer or a re-draw will take place.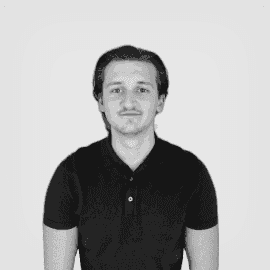 Bio
Gambling enthusiast and sport fanatic, I have a wealth of knowledge when it comes to casino and gambling. I've written for magazines, newspapers and other gambling websites which include the Daily Mail, Golf Monthly and Sporting Index, all contributing to over 3 years in the content industry.