Some of the most lucrative sporting events in the world have been boxing bouts contested inside the "squared-circle", and while these fights are now usually held in huge arenas and stadiums, there have also been many iconic bouts that have taken place in casinos.
With this in mind, the team at CasinoSmash have taken a look at some of the biggest prize fights to take place in casinos and rank them based on generated revenue.
Most Lucrative Boxing Bouts in Casinos
| | | |
| --- | --- | --- |
| Fight | Casino | Generated Revenue |
| Mayweather v Pacquiao | MGM Grand | $410,000,000 |
| Mayweather v Canelo | MGM Grand | $396,000,000 |
| Mayweather v De La Hoya | MGM Grand | $136,000,000 |
| Tyson v Holyfield 2 | MGM Grand | $100,200,000 |
| Tyson v McNeeley | MGM Grand | $96,000,000 |
| Mayweather v Cotto | MGM Grand | $94,000,000 |
Unsurprisingly, Floyd Mayweather Jr dominates the list with four of the top six spots featuring "pretty boy".
Mayweather's 2015 bout with Filipino superstar Manny Pacquiao at the MGM took the top spot. Despite many thinking the fight took place too late in both of their careers, they still managed to rake in over 400 million dollars in revenue. Mayweather ended up winning the bout via unanimous decision.
"Money" Mayweather's bout against a young Saul "Canelo" Alvarez in 2013 was the most lucrative fight to take place in a casino before Mayweather went on to fight Pacquiao, generating nearly 400 million dollars in revenue.
These numbers would've likely been EVEN higher if the two had fought slightly later on when "Canelo" became pound-for-pound king.
Mayweather's showdown with "Golden Boy" Oscar De La Hoya in 2007 was also ranked in the top boxing events in casinos, generating $136,000,000.
Before Mayweather Jr took over as boxing's premier prizefighter, Mike Tyson was arguably the biggest draw the sport had ever seen.
Tyson's infamous rematch with Evander Holyfield at the MGM Grand, commonly referred to as the "Bite Fight", generated over $100 million in 1997.
Iron Mike's fight against Peter McNeeley generated an impressive $96 million. The bout was Tyson's comeback fight after 4 years out of the ring due to his arrest and subsequent prison sentence.
Other casinos such as Caesars Palace have also hosted their fair share of huge boxing fight nights.
However, the most lucrative casino fights in this study all took place at the MGM Grand. The iconic venue has hosted some of the biggest bouts in the sport however in recent years, a lot of mega fights have taken place at the nearby T-Mobile Arena which was opened in 2016.
Superstars "Canelo" Alvarez and Gennady Golovkin will likely conclude their rivalry this weekend with a trilogy fight taking place on Saturday.
Both previous bouts and the upcoming third fight will take place at the T-Mobile Arena, which is operated by MGM Resorts International.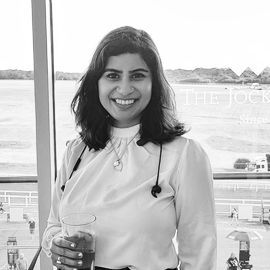 Bio
A passionate writer who likes to play games at casinos online and live. While I have worked for the last four years in FinTech, EdTech and Digital Marketing industries, I wrote many high-quality reviews for games on various websites, which also gave me the idea to work in this industry and explore more.