Gaming operator Penn National has announced it will be rebranding to Penn Entertainment, while also revealing they made a 61% increase in year-on-year revenue to $154.6 million during Q2.
Penn has reported revenue of $1.5bn during the second quarter of 2022 in regards to its regional casino business, with company adjusted earnings before interest, tax, depreciation, amortization, and rent (EBITDAR) of $547.8m.
Penn National Gaming (PNG), as a group, reported a 5.2% year-on-year increase in total revenue to $1.6bn, but this also included a vast drop of 86% in its net income to just $26.1m during the same time frame.
During Q2 of 2022, company adjusted EBITDAR fell by 14% year-on-year to $504.5m. Something else that needs to be factored is that during the quarter PNG made a start on repurchasing $167m worth of shares in the company, as they were made to do under its $750m share authorization.
"Despite economic headwinds, we delivered consistent performance across our retail portfolio in the quarter and into July," Penn CEO Jay Snowden said.
Who are Penn National Gaming?
Penn National Gaming is a US operator of casinos and racetracks, and they're based in Pennsylvania. The company operates 44 facilities in the United States and Canada, many of them under the umbrella of the Hollywood Casino brand.
PNG also owns a 36% stake in Barstool Sports, who have gained a substantial following over multiple social media platforms in recent years, making some engaging, youthful content to attract a big target audience.
Additionally, they acquired Score Media and Gaming Inc., better known as theScore, for $2 billion in August 2021.
Penn National Gaming Name Change
PNG have made it clear for a while now that they intend to refrain from being a casino and sportsbook operator, and have expressed their desire to instead be a sports media business managing multiple other brands.
To begin this process, PNG's various brands need to be under one PNG platform, with theScore becoming the first one to do so in July.
As part of the next step of PNG's transition and to really reflect the change going forward, PNG has decided to rebrand and change its name to Penn Entertainment.
"Over the past few years, Penn has transformed our business through a highly differentiated strategy focused on organic cross-sell opportunities, which is reinforced by our investments in retail casinos, sports media assets, owned technology, including fully integrated digital sports and online casino betting platform, and an in-house icasino content studio," Snowden said.
"Our new name maintains ties to our legacy while better reflecting our evolution into North America's leading provider of integrated entertainment, sports content, and casino gaming experiences," Snowden concluded.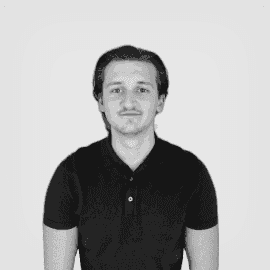 Bio
Gambling enthusiast and sport fanatic, I have a wealth of knowledge when it comes to casino and gambling. I've written for magazines, newspapers and other gambling websites which include the Daily Mail, Golf Monthly and Sporting Index, all contributing to over 3 years in the content industry.