Virginia's first full casino raked in almost $4 million in revenue in its opening week, as punters gambled heavily on the slot machines.
Bristol Casino received more than a staggering $37.5 million in wagers, but they had to pay out £33.7 million in winnings for their customers, which works out to be around 90% of the wagered amount.
Slot machines were, as expected, the main source of the wagers. With customers placing $34.57 million in bets and making back $31.22 million, the nearly 900 slot machines at Bristol Casino were being worked at full capacity.
There are 21 tables at the new casino too, with the revenue for those being around $390,000 after patrons were paid out. There was more than $2.93 million wagered on table games in the debut week, but it's clear the slot machines are the biggest benefactor for the casino.
The revenue total for the opening week also encompassed $100,000 raised during two soft opening events on July 5 and July 7, but all of that money was donated to the United Way of Bristol Tennessee-Virginia.
All the numbers from Bristol Casino's first week were presented to the Virginia Lottery Board, which oversees casinos, sports wagering and lottery operations in the state, on Wednesday. It showed that the new casino helped create $673,000 in tax revenue for the state, which should be a sign of encouragement for Virginia, who will have three other casinos soon.
Gina Smith, the lottery's deputy executive director of gaming compliance, expressed sheer delight over the success of the casino's first week of operations.
"I want to say that being able to be part of this and open this in the commonwealth was truly a highlight of my career," Smith said when presenting to the board. "I have been asked why, and it's because of the gaming compliance team. I have never worked with a better team. To the people who lived for three months in Bristol and worked nights, weekends and holidays and were on call whenever I needed them – to the people who stayed here to license everybody. If it wasn't for them, this casino would have never been opened."
Bristol Casino Opens
As alluded to above, Bristol Casino opened its doors to the public on July 8, 2022 at 12:30pm. This is the first fully-fledged casino that has been opened in the state of Virginia, with three others approved by voters across the state in the pipeline too.
It has created jobs for 600 workers so far, while the full-scale property scheduled for 2024, dubbed the "future home of Hard Rock", intends to double that figure for employees.
In addition to the jobs for those in the state of Virginia, the 2024 property is expected to include 600 more slot machines and more than twice as many tables as there currently are.
"We are excited to open the temporary casino in Bristol," said Jon Lucas, Hard Rock International's Chief Operating Officer (COO), when the casino was opened. "Hard Rock's rich and storied music legacy is a perfect fit for Bristol, the 'Birthplace of Country Music.'
"The casino's gaming and dining amenities will make it a major entertainment destination for residents from across the region."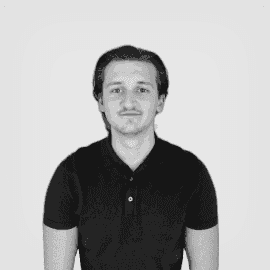 Bio
Gambling enthusiast and sport fanatic, I have a wealth of knowledge when it comes to casino and gambling. I've written for magazines, newspapers and other gambling websites which include the Daily Mail, Golf Monthly and Sporting Index, all contributing to over 3 years in the content industry.