Pennsylvania's land-based and online casinos have helped pull in a record $5 billion in gambling revenue for the full-year 2021-22.
These figures are for the full-year through June 30, 2022 and were reported by the state regulator, the Pennsylvania Gaming Control Board (PGCB).
The revenue for the fiscal year even exceeded the phenomenal numbers the PGCB announced in January for the calendar year, which was an all-time high of $4.7 billion. This was thanks to the 16 land-based casinos, four mini-casinos, fantasy sports operators and truck stops, which all helped accumulate the land-based revenue.
Meanwhile, Pennsylvania's igaming sector also contributed, growing further in its fourth year and eclipsing $1.2 billion, while sports betting contributed $325 million.
In the report it showed that slot revenue had grown by a phenomenal $2.4 billion for the financial year, while it was around a 30% increase in total on last year's reports for the Keystone State. Plus, table games were another aspect of their gambling revenue which improved drastically, hitting the $1 billion mark.
This will still fall below Nevada's commercial revenue, but according to reports by the American Gaming Association (AGA), Pennsylvania has raked in the most when it comes to gambling tax revenue since its market launched.
Pennsylvania iGaming History
Pennsylvania was one of the first states in the US to legalize online casino gambling, alongside New Jersey. Since the bill to legalize online gambling was passed and then signed into law by Governor Tom Wolf in October 2017, Pennsylvania has quickly tried to chase down the top spot for revenue in the US.
Both the Keystone State and New Jersey have been in a constant battle trying to compete with the market leaders in igaming, Nevada, and this record-breaking revenue will go a long way towards closing the gap.
Nevada will undoubtedly remain on top for now given its stature and the amount of visitors from abroad it has to its land-based casinos. However, with Pennsylvania publishing record-breaking gambling revenues, it may just mean that the help of online gaming could run them closer than ever before to the famous Las Vegas casinos.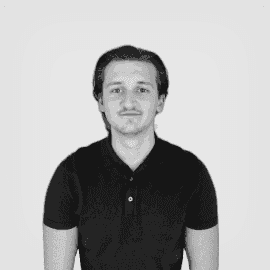 Bio
Gambling enthusiast and sport fanatic, I have a wealth of knowledge when it comes to casino and gambling. I've written for magazines, newspapers and other gambling websites which include the Daily Mail, Golf Monthly and Sporting Index, all contributing to over 3 years in the content industry.