The Democratic candidate for Georgia Governor, Stacey Abrams, supports an amendment that would allow gaming, sports betting and casino gambling in Georgia.
The amendment is very much in its early stages, and requires approval by two-thirds of the membership of the Georgia House and Senate, before it is then proposed to the state's voters.
However, Abrams support of this amendment could be a swaying decision in her leadership push, and go along way towards achieving her dream of becoming the USA's only black female governor. And if she was to become Georgia Governor, it would undoubtedly be a positive step towards the Peach State legalizing online casino gambling and sports betting.
"This will serve as a permanent source of revenue to underwrite broader access to education," Abrams said about the amendment in a speech in Atlanta on Tuesday night.
"We can afford it and we must do it. Studies projected the potential for billions to exist in economic impact funds that will not only finance our efforts to replenish and expand the Hope Scholarship, but it will also provide new economic opportunities for Georgia that can grow jobs and make our economy stronger for everyone."
Her economic outline, which she proposed on Tuesday night at a brewery in Atlanta, signaled her intentions to invest in Georgia's youthful and rural populations while driving any equity to the state's small business owners and residents.
She was also critical of current Governor Brian Kemp, attributing economic problems on his decision making in his time as governor.
"He can point the finger as much as he likes," Abrams said. "But this is either the economy he created or it's not. He can't have it both ways. You don't get to take credit but refuse to take responsibility."
However, some people have been similarly critical of Abrams, with Republican National Committee Spokesperson Garrison Douglas being one of them.
"Stacey Abrams gave the Peach State [to] Joe Biden and Raphael Warnock and with it, 40-year high inflation and an economic recession," he said. "Georgians have had enough of Stacey's economic 'solutions.'"
Governor Kemp will unveil his economic plan today, Wednesday 10 August, 2022. Kemp has made it clear he feels Georgia economic issues are down to President Joe Biden's policies and Senator Raphael Warnock, and he is likely to double down on that again this evening.
"As hardworking Georgians are hurting from 40-year-high Bidenflation, Stacey Abrams would try to raise taxes again," Kemp has said on social media previously. "Georgia families can't afford the out-of-touch Biden-Abrams agenda."
As it stands, Kemp is 4.2% ahead of Abrams in the RealClearPolitics average of polls. FOX 5 Atlanta's poll from July 26-27th also showed Kemp to be leading Abrams 49% to 44%, though things may have changed since.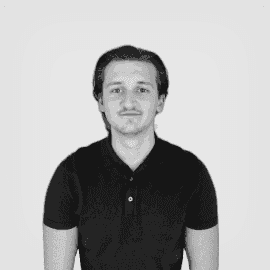 Bio
Gambling enthusiast and sport fanatic, I have a wealth of knowledge when it comes to casino and gambling. I've written for magazines, newspapers and other gambling websites which include the Daily Mail, Golf Monthly and Sporting Index, all contributing to over 3 years in the content industry.