Bally's have donated a massive $600,000 to the International Center for Responsible Gambling (ICRG) to put towards research into gambling among young people.
The donation is set to help give young adult gamblers a better understanding about the risks of gambling to their health, while it also intends to go towards improving the current responsible gambling tools available.
The ICRG will immediately call on scientists to apply for grants thanks to this donation, as they are now able to conduct the most high-quality studies into youth gambling, among other things.
Additionally, in an attempt to increase the quality of responsible gaming professionals, treatment providers and regulators, the $600,000 is set to help create new programs that will further educate those people on gambling disorders and the responsible gambling measures currently in place.
"With this grant, Bally's has taken a giant stride toward understanding the health risks of young adult gambler and improving the effectiveness of existing responsible gambling tools," ICRG president, Arthur Paikowsky said.
"The ICRG salutes Bally's for making such a huge impact on the field of gambling studies."
Bally's President of Interactive, Robeson Reeves, was keen to see where the donation goes and is happy to be taking part in educating young people about gambling's health risks.
"We take seriously our responsibility to educate the public, including young adult gamblers, and our employees about responsible gaming, Bally's is committed to this work," he said.
"We look forward to working with ICRG on cutting-edge scientific research on gambling among young adults and the usage and effectiveness of responsible gambling tools."
Who are the ICRG?
The ICRG was first founded in 1996, and over time they have become one of the biggest funders of research around problem gambling.
They have had hundreds of articles published in peer-reviewed scientific journals around that research, and the current research they have being carried out is assessing self-imposed limits on time and money spent betting, in addition to the impact of sports wagering nationally in the US.
They have also both launched a national campaign to improve the awareness of youth gambling for parents are teachers and made clear the impact gambling has on the health of casino employees.
Only recently, Bally's secured a partnership with the New York Yankees, as they aim to expand their presence in the Big Apple.
Bally's COO Adi Dhandhania said at the time: "This is a great partnership that will give Bally Bet and our other Bally's Interactive brands terrific visibility in New York. The Yankees' history as a franchise and their popularity as a global brand speaks for itself."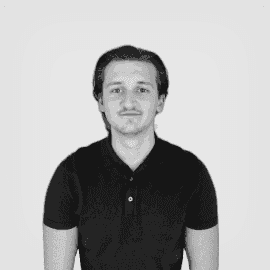 Bio
Gambling enthusiast and sport fanatic, I have a wealth of knowledge when it comes to casino and gambling. I've written for magazines, newspapers and other gambling websites which include the Daily Mail, Golf Monthly and Sporting Index, all contributing to over 3 years in the content industry.