If you're a gamer you've probably heard the phrase "just one more game" countless times in your years of gaming.
In the blink of an eye, an hour-long gaming session can turn into hours and hours of button mashing, mouse clicking and keyboard smashing.
With this in mind, the team at CasinoSmash decided to look at how many total years gamers have spent on some of the biggest and most popular games released.
Tactical first-person shooter CrossFire boasts up to one billion registered users, who on average have spent 2,700 hours on the game.
These figures meant that the game easily led the way with an astonishing total playtime of 308,219,178 years. For context, this is nearly two times the length the dinosaurs roamed the earth!
Iconic game RuneScape came in at second place with users accumulating a total of 82,881,279 years worth of playing time. RuneScape was released in 2001, which makes the figure believable, but the total playtime in years is still 1,049,130 times the average life expectancy of the average human in the US.
Minecraft has seen some amazing structures put together by users and the game's total playtime of 49,705,479 years could've seen The Great Wall of China built 2,000 times. This was enough to put the sandbox game third in our rankings.
Other huge titles in the gaming world featured in our tally, too.
Call of Duty: Warzone was released in 2020 and the battle royale became hugely popular during lockdowns. Players spent hours escaping gulags, buying loadouts and securing 'dubs' which led to the game amassing a mammoth playtime of 1,289,954 years.
Other well-known battle royales such as PUBG (22,876,712 years), and Apex Legends (2,203,196 years) also featured in the rankings, meanwhile Fortnite users have accumulated an 'epic' 5,194,064 years of playtime which puts them inside the top 10.
In 2019, Blizzard Entertainment announced they would be releasing a sequel to their popular Overwatch game. The developers will be hoping the sequel, which will be released in October this year, can replicate the success of the first. Overwatch (2016) users have spent a grand total of 2,300,228 years playing the multiplayer first-person shooter.
Methodology
Total playtime data was found using the following data - registered users and average playtime per player.
Registered user data was found on GamerTweak and average playtime was located via howlongtobeat.com or howlongis.io.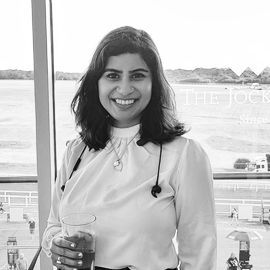 Bio
A passionate writer who likes to play games at casinos online and live. While I have worked for the last four years in FinTech, EdTech and Digital Marketing industries, I wrote many high-quality reviews for games on various websites, which also gave me the idea to work in this industry and explore more.