Recent American Gaming Association (AGA) reports have shown that July was the third highest-grossing month of all time for gambling in the US.
Revenue for the month of July, according to AGA's most recent report, reached a phenomenal $5.06 billion, which was 8% more than the month before. Of that 8% jump in revenue in June, only 1.2% can be attributed to igaming, as most of the increase came from land-based operators (8.6%) and sports betting (7.9%).
July is not proving to be an anomaly either, the year 2022 is on track to break records for commercial gambling numbers. Per the most recent reports from the AGA, commercial gambling revenue for 2022 has already reached $34.27 billion, which is a huge 15.5% increase compared to the same time in 2021.
The unprecedented rates of revenue from gambling in July were partially due to the opening of Bristol Casino, which managed to rake in millions in Virginia's casino debut. The new casino generated $4 million in revenue in just its first week, before making $15.1 million in its first month of operations.
Monthly Record for Land-Based Table Games Revenue
Though slots brought in more revenue in July ($3.03 billion), it was table games that set an all time monthly record at land-based casinos for revenue at $966.7 million.
Land-based table games and slots revenue has significantly increased year-on-year too. There has been a 9.5% growth compared to this time in 2021, with the revenue currently sitting at $27.97 billion through July 2022.
iGaming and Sportsbook Produces Increase Year-on-Year
Similarly to table games and slots revenue, igaming and online sportsbooks have also seen an increase in year-on-year revenue, though this is not entirely surprising given states are regularly altering their stance when it comes to online gambling.
Online casino gambling generated $392.4 million in revenue, which was a 28.3% increase from the previous year, which is a substantial amount considering there has been little change to the legislation across US states for casino.
When it comes to sports betting, five states have changed their stance and launched legalized platforms since July 2021, and that has led to a 62.7% year-on-year increase and revenue spiking for sports betting revenue. The revenue for the year, including land-based gambling, through July 2022 has currently been reported by the AGA as $3.45 billion for legal sportsbooks only, while the amount wagered sits at $50.7 billion.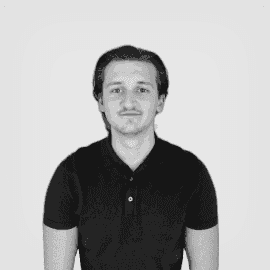 Bio
Gambling enthusiast and sport fanatic, I have a wealth of knowledge when it comes to casino and gambling. I've written for magazines, newspapers and other gambling websites which include the Daily Mail, Golf Monthly and Sporting Index, all contributing to over 3 years in the content industry.