Stars Casino has proved yet again that they lead with innovative promotional offers. This unique offer gives registered players a chance to win up to $1000 in Casino bonus when they like and comment on the Stars Casino Facebook Page!
That's it! A couple of taps and clicks away, you could be spending your bonus money to play at Stars Casino. This promotion is active between 11/3 and 11/14 for all players in Michigan and Pennsylvania.
Enjoy all the limitless fun with the Stars Casino catalogue of fantastic casino games. All you need to do is follow these simple steps below and wait for Lady Luck to work her charm.
How to Claim:
'Like' the official Stars Casino Page on Facebook
Leave a comment on the page about your favourite casino game
Share your comment on your personal Facebook Page
You could be the lucky player to win $1000 in Casino Bonuses with just these simple steps.
The Stars Casino Social Giveaway – The Details
Here are a few things to keep in mind:
Players must be registered and should "LIKE" and NOT FOLLOW the Stars Casino Facebook Page
This offer is only available for players aged 21+
Only one winner can win the $1,000 Stars Casino bonus offered
There is a .25x playthrough requirement
Bonus that is received should be used within 14 days of receiving it
Only players in Michigan/Pennsylvania can avail of this offer. The winner of the bonus offer will be announced on 15th Nov.
Experience the world of casino games online with Stars Casino. Stars Casino has been operational since 2003 and has a reputation that resonates with online gamers.
The Best Part? This bonus offer is a NO DEPOSIT offer, and you don't have to make any purchase to enjoy this promotion.
It does not get easier than this to get a chance to win $1,000 for your entertainment to spend on Stars Casino.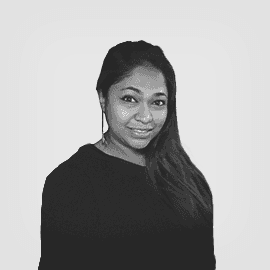 Bio
When I am not writing or designing, I'm playing at the local VIP casino lounge. I have worked with the online gambling industry as a content creator for 4 years now, and I have managed to use my insights to win the jackpot 8 times. Yes! 8 times. When I write, I do so with passion to share my knowledge with those who can benefit from it.