Streaming service Twitch has announced that from October 18, 2022, all streams of unregulated casino websites will be banned.
It has been a topic of hot discussion online that Twitch was allowing people to stream unregulated gambling websites, and even somebody who has partaken in these types of streams, Felix 'xQc' Lengyel, believes it's a good thing they will be banned because streamers aren't open about their losses.
Even though he is considered to be somebody who has contributed to online casino streaming, he has in the past been very open about the hours he was supposed to stream due to his partnership with an online casino, as well as the amount of money that had been wagered against his referral code that he was providing before Twitch banned referral codes and links.
Before this news was announced, xQc said in a Twitch stream on September 20: "The reason why I think Twitch should ban gamba isn't that gamba is bad enough to be banned, the fact is a lot of people, a lot of creators, 99% of people who stream gamba have deals and have a system that doesn't display what gambling is and it's disingenuous, irresponsible way."
"That is the problem, is that people cannot be trusted to show the actual reality of it. That's the problem, they are not to be trusted. You understand? That's why it should be banned, because you cannot trust your average streamer."
As of August 2021, streamers were no longer able to share links or referral codes to promote slots, roulette and dice games, but people have managed to find loopholes to exploit that ruling, with the use of unregulated gambling sites being one of them. Twitch themselves have said that they had "seen some people circumvent these rules and expose our community to potential harm"
Twitch hasn't revealed the full extent of this new policy they're implementing, but they are planning to do so soon to ensure that streamers are completely aware of the restrictions before it comes into full effect in mid-October. Not all of the unregulated casinos that are going to be banned have been detailed yet, but Twitch did say that Stake.com, Rollbit, Duelbits and Roobet, which are all cryptocurrency casinos, will no longer be able to be streamed on their website.
This could mean that all cryptocurrency casinos will no longer be able to be streamed on Twitch, but that remains to be seen. For now, Twitch has said they will "prohibit streaming of gambling sites that include slots, roulette or dice games that aren't licensed either in the US or other jurisdictions that provide sufficient customer protection".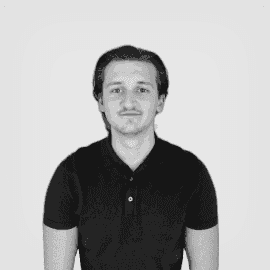 Bio
Gambling enthusiast and sport fanatic, I have a wealth of knowledge when it comes to casino and gambling. I've written for magazines, newspapers and other gambling websites which include the Daily Mail, Golf Monthly and Sporting Index, all contributing to over 3 years in the content industry.