Creature from the Black Lagoon™ Slot Review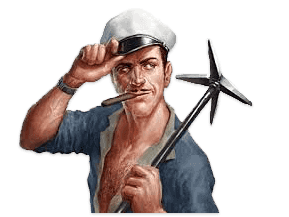 Many of you may be familiar with the legendary sci-fi horror classic, Creature from the Black Lagoon. A monochrome film from 1954, it has since become a cult classic and enjoys an avid following to this day. The plot follows a team of biologists travelling deep into the Amazon rainforest where a new species of humanoid amphibians was discovered.
Another one of NetEnt's long line of popular film adaptations, Creature from the Black lagoon features re-tooled 3D animations based on scenes from the original film. Just as visually impressive in terms of slots as the movie was back in its day, this slot is worth playing for a few dozen spins just to see all the animations even if you're not gunning for a big win.
There are few interesting play features included in this slot to mix things up. Could it become as much of a classic as the film it's based on?