Online Slots Rules: How to Play Online Slots
Don't know how to play slots? Read official online slots games rules. Learn best tactics and strategies to beat this superb game!
Basic Slots Rules
The problem with slots rules is that when trying to explain them to someone new to casino games, any strategic advice is met with nothing more than a sympathetic smile.
"What do you mean by slot rules?" they usually say. After all it's all a bet-spin-bet-spin game repeating itself until your bankroll is depleted…right?
Wrong!

While the age-old game of slots has some basic rules that anyone can understand, each game has its out unique payout structure, bonuses, minimum bets, number of paylines and return to player rates which we will get into later.
While the tactics of slot games are much less complex than games such as blackjack or poker, without understanding the basic and unique rules of each game you risk making foolish bets or choosing the wrong game altogether. This is precisely why mindlessly hitting spin on any game only leads to disappointment and an empty wallet.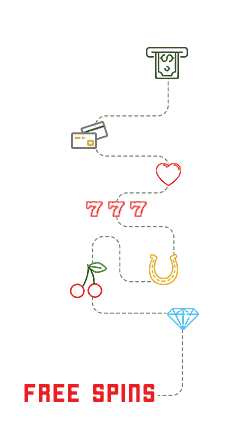 Aim of the game
Before playing any game, you need to understand what you need to do to win. When playing blackjack, you need your cards to be valued at 21, so what do you need to get when playing slots to trigger that tantalizing jackpot figure on the screen?
It's as simple as this: you need to get a specific sequence of symbols on one or more of the paylines you chose to bet on.
However, not all sequences and symbols are created equal and some are way harder to get then others. Not to mention the fact that the payout of these different sequences can go anywhere from few cents to life-changing millions.
How to Select Betting Amount
While it may seem obvious, many players underestimate the importance of adjusting the default betting amount to a value to suits their budget.
If you are a slots beginner and you are looking for a guide for you to learn how to play online slots, it would be good for you to keep in mind that the minimum bet accepted in the game changes from one machine to the other and can easily move in a range going from a min. of €0.10 to a max. of €1.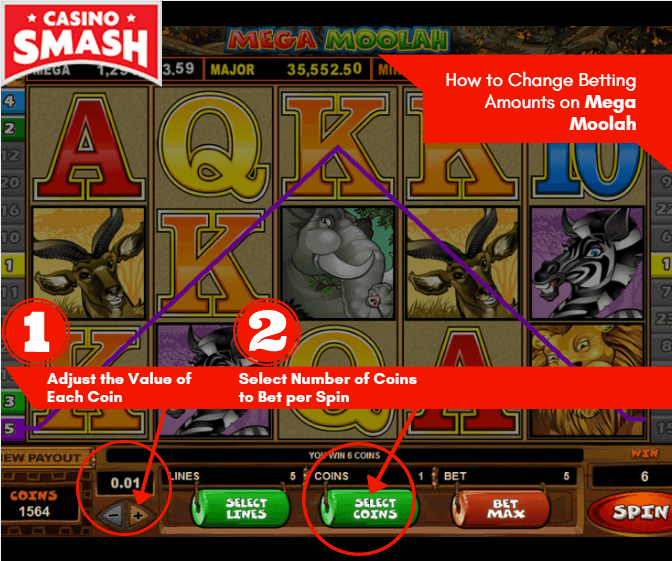 Nearly all slot games have their own default betting amount, but it is crucial that you avoid this rookie mistake and modify this to an amount that makes the most of your bankroll while not being too small to ensure a decent win once you get a winning combination.
And there's more:
While you can always modify the betting amount, there are different minimum and maximum values set depending on your game of choice. Basically, the €10 is valued differently, in terms of the number of spins you get, depending on the game!
All this said, people are right: once that the amount to be played is set, all you have left is to push the "Spin" button and let the slots reel start the crazy spin that few seconds later will get you a new combination of symbols on the screen.
But before it gets that simple, you need to choose your paylines and we will tell you exactly how to do that next!
How Slot Paylines Work
Simply put, pay lines are the designated line in the table of symbols where winning combinations will count. Depending on the game, you can have several paylines selected but for each payline you would need to place an additional bet.
What many beginners find confusing is that they sit at a slot machine, hit spin, see three symbols in a row and win nothing. This leads to confusion and frustration, but the mistake is incredibly easy to correct!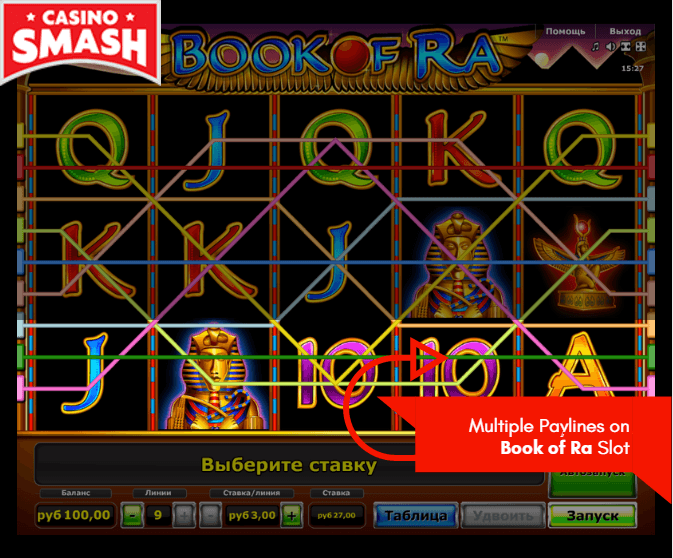 Depending on the machine, paylines begin left to right or right to left and can sometimes even be diagonal. What you need to do is select one or more paylines so that you know where to look for combos on your game screen, and this way you will be able to understand why and how you are winning or losing and, therefore, improve your strategy.
How to Select Slot Paylines
Video slot games often have many payline options, sometimes zigzagging across the rows and columns of symbols. As always the more options available, the more difficult it is to decide on where to place your bets.
Slot Payout Tables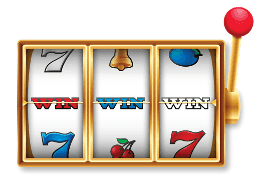 Although this point might seem a little out of context in an article focusing on online slots rules, understanding game and payment structure is a crucial part of forming a slot strategy to exclude it from this small slot tutorial.
Slot players should always keep in mind that when it comes to payout calculations there is no such thing as a general rule. What one should always do is painfully simple but is also a step that most slot players do not take:
Always have a look at the payout structure of a machine or online slot game before making a simple spin!
Graphics and flashy themes aside, different games reward their players for various combinations that can range from hundreds of thousands to pennies. Because slot game rules are simple, your choice of game is the biggest strategic step you need to take as a player to improve your odds.
A key advantage that online slots players have over the ones wandering around brick-and-mortar casinos looking for "the right slot" to play is the payout table of a game is always a click away. All you need to do is make sure you hit the payout structure button as soon as find a game you like.
You'll also notice that every game has its own unique set of symbols that are valued differently and that can trigger different features, which we will get into next.
Bonus Symbols: What They Are and How Do They Work

While fruits and gems used to dominate the slot game industry, nowadays nearly any object can be found as a symbol on an online or land based casino slot game.
While there are some standard symbols, bonus symbols are the ones you want to keep your eye out for as a player and you'll be glad to hear that there are plenty of them on newer slot games. There are roughly four categories of bonus symbols and each trigger a unique bonus feature.
Scatter Symbols
These symbols, that are always different depending on the theme of the slot game, are often the highest paying and, therefore, most interesting for you as a slots player.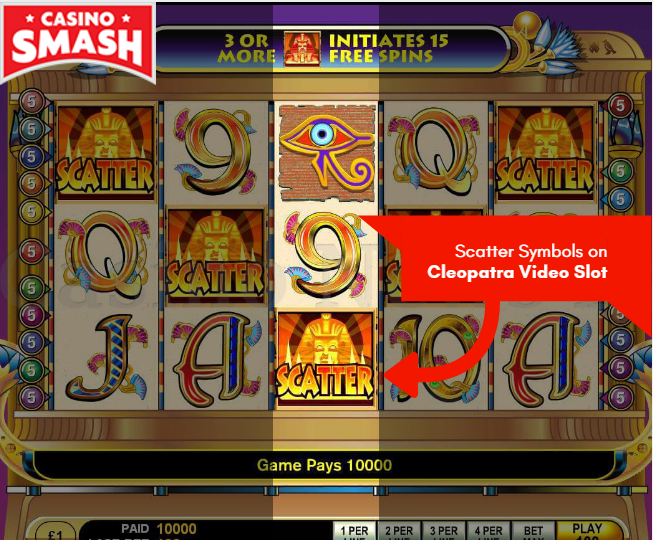 While you usually need to have rows of symbols aligned on a payline from a certain direction, if you manage to get a scatter symbol (or set of them depending on the game) you automatically trigger a bonus feature which could be anything from free spins to bonus rounds.
Wild Symbols
The "joker card of slots", a wild symbol can be substituted for any other symbol. This comes in handy if you have a payline with a row of three symbols, and the next one is a wild which will reward you with the next payout level!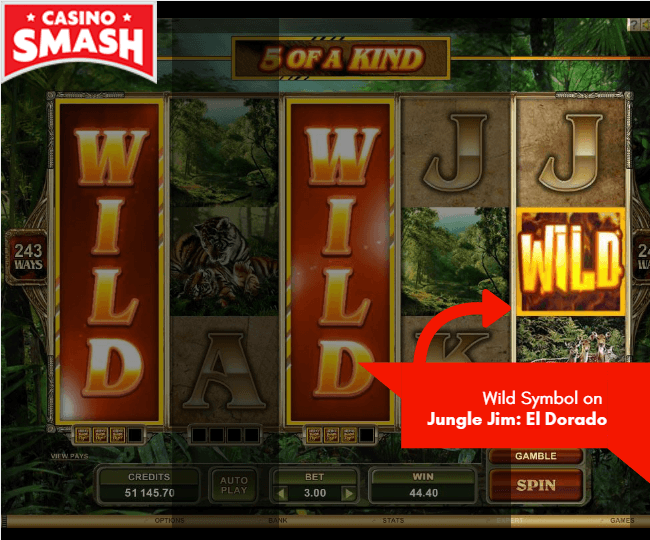 Expanding Wilds
Not only do these symbols work in the same way as the wild symbol does, but when you get an expanding wild it ends across the entire column of the reel. What this does is allow you to win on more than one payline depending on your luck across different rows.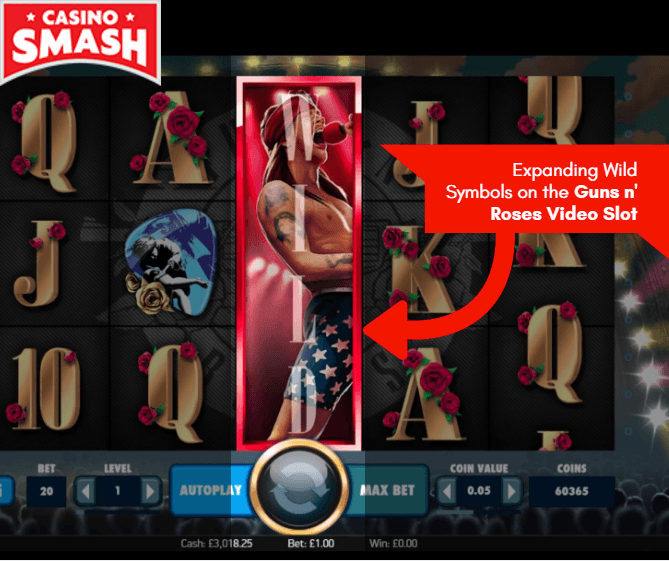 Stacked Wilds
Similar to expanding wilds, stacked wild symbols come in bunches of 2, 3 or more and end up stacking on top of each other, improving your chances at hitting a combination across several paylines.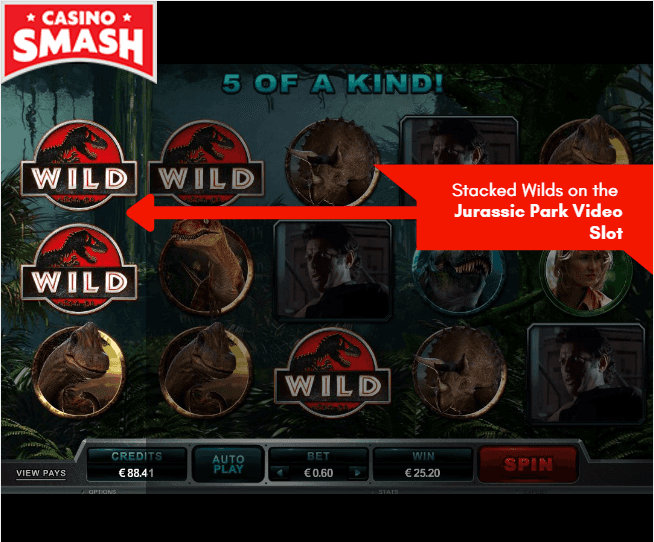 Bonus Games: What They are and How do They Work?
Most slot games include bonus games, which are mini-levels that are included within the standard game. These games are triggered by certain combinations depending on the rules of the game and often have much higher returns on wins that the normal version.
Free Spins Bonus Rounds
If you are playing video slots and you manage to unlock a bonus-round, it is usually a free spins bonus-round. What this means is that you can enjoy this mini game and win bonus cash without making any real money bets.

Standard Bonus Rounds
Aside from the free spins bonus rounds, others are simply a minigame that may offer higher payouts for combinations or higher volumes of bonus symbols. Either way a bonus rounds is always good news!
Classic slots vs Video Slots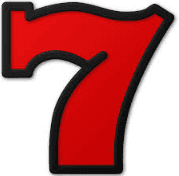 On most online casinos, you will find that the featured slot games are divided into two categories, classic slots and video slots. While the answer may seem obvious (that video slots have video animations incorporated while classics don't), there are a few more important differences.
Classic slots are usually played on three reels and most have a single payline. Video slot machines on the other hand can have as many as five reels and dozens of paylines.
Moreover, classic slots are usually missing bonus rounds and do not have any special features such as scatters or multipliers.
Another important distinction is that most classic slots do not have progressive jackpots, and to find out why this is so important you need to check out the information below.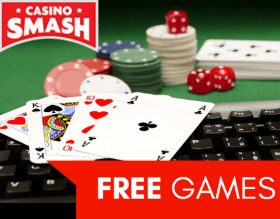 Play FREE Online Casino Games!
Who says that you need to spend thousands to enjoy the best online casino games? Here at CasinoSmash we decided to give you a free taste of all the best casino games available on the market!
Read More
Progressive Jackpots: What Are They and How Do They Work?
Once you've become a bit more familiar with the slot game scene you are bound to encounter games that flash the words progressive jackpots next to a jaw-dropping figure compared to the regular slot games you've come to love.
How can that be?
There are essentially two types of jackpots for slot games, fixed jackpots and progressive jackpots. Fixed jackpots have a predetermined maximum amount set for players who achieve the jackpot combination of a game or machine. Progressive jackpots on the other hand have no max limit, meaning that they keep growing and collecting cash until someone wins!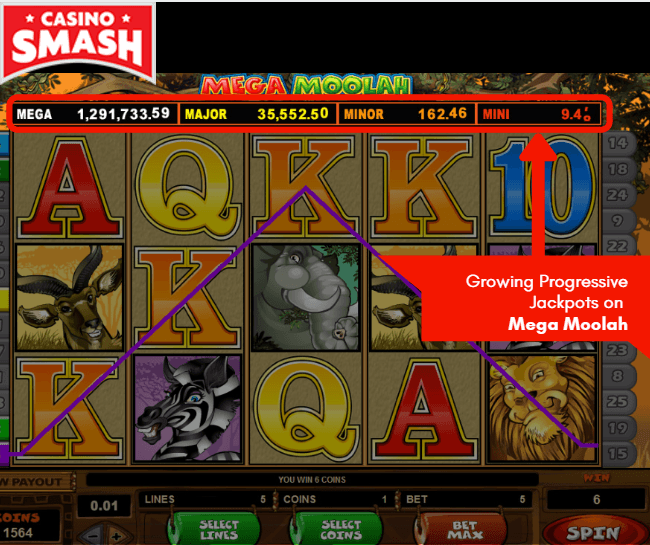 One common strategy used by those who know slot machine tricks is to usually keep these progressive slots on hold and start playing on them only once the jackpots start hitting some significant 6-figure values.
Progressive slot games at legit online casinos have the same rules as fixed jackpot slots with only one additional requirement: to win the mega-jackpot players must go for the maximum bet and number of paylines and not a single cent or payline less.
How Do Slot Machines Work?
The same way luck dictates what cards you are dealt in poker, Random Number Generators on both online slot games and machines will decide what symbols appear on each row and column. The RNG is operated by an algorithm that makes slot combinations unpredictable and random.
So how do I improve my odds?
As mentioned earlier the best way to improve your odds of winning is to choose the right game. Different games use different algorithms, and some RNGs are programmed to pay out more frequently or in higher amounts.
Finding this information is easier than you think; all you need to look at a game's hit frequency and return to player rate.
Hit Frequency (HF)
Hit frequency refers to how often a machine's RNG gives out a winning combination. Usually expressed in a percentage of spins, and while games with higher hit frequencies pay you out more often they usually have lower winning amounts on their pay tables.
This is precisely why you also need to look at the return to player rate to get a complete overview of your odds of winning a slot machine or online slot game.
Return to Player Rate (RTP)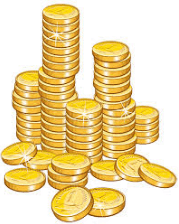 Return to player rates (RTP) are also expressed in a percentage, but this percentage shows the average amount of money returned to players versus what was put in.
For example, the hit online progressive slot game Mega Moolah has an RTP of 88.12%. Out of all the money players have put into the game, 88.12% was returned. Simply put, the higher the RTP, the higher your chances are at leaving the casino with more than you came in with.
How to Play Online Slot Machines And Win Big
Online slots games, and online casinos in general for that matter, have the advantage of being easy to compare. You can easily Google the RTP and HF of any game and do a bit of research before making an investment.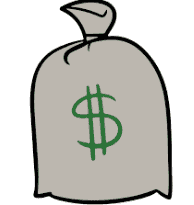 What you are likely to figure out once you start investigating the winning potential of different games is that games with high HF usually have lower RTPs and vice versa. You will also find that progressives with larger jackpots have high RTPs but low HF compared to fixed slot games.
Depending on your personal preferences and budget, different games will offer a richer and more profitable slot gaming experience. The key is to decide if you want steady small wins or if you want to risk a little and play for millionaire status.
If you are still unsure of how to win at slot machines, you can find some moreslot tips and a detailed strategy on how to play online slots below.
Bankroll Management when Playing Slot Machines
When it comes to managing your bankroll, the safest way to play is to play slowly and not for too long. This means smaller bets and less paylines as well as machines with higher hit frequencies and, thus, fixed jackpot slots.
While this may not sound like the glamorous casino-slot experience you were hoping to hear about, it is the best way to ensure that your bankroll gets steady returns. On the other hand, the higher the risk the higher the returns, so the choice on how to play is yours entirely.
Want more tips on how to manage your bankroll? Click here for our Bankroll Management Guide.

Slot Machines Tips And Strategies that Will Help You Win
There are many approaches to winning slot games, and now that you are familiar with the basic rules and features you can continue your journey to jackpot wins with the help of our top strategy articles and guides on slot secrets and strategies that work.
You can also find an in-depth guide including reviews of the top online casinos to play real money slots in ne the most detailed online slot tutorial available on the web!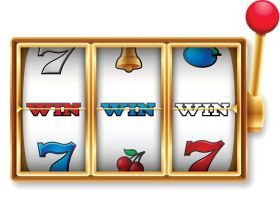 Still hungry for more info? You can find out even more information on general online slots strategies here. If you are a more advanced player you can skip all that and read our guaranteed-to-win slot machine strategy.
We have prepared some additional readings that help you hone your skills and get more chances to win at your favorite slot games.