How to Win at Slots: Secrets to Winning on Slot Machines

This is the ultimate guide to win at Slots in 2020.
So if you want to:
Learn how to tell if a Slot machine is hot
Discover which Slot machines have the best odds
Be able to pick a winning Slot machine
And A LOT more
You'll love this new guide.
I have updated this guide multiple time since I first published it in 2016. Every update gives you new ways to win on Slots and new tips on how to pick a winning Slot machine when you register at an online Casino for the first time.

The Fundamentals to Win at Slots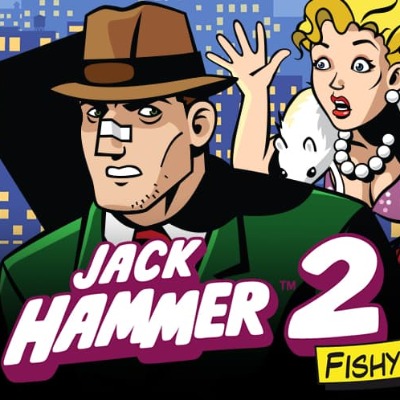 Play with the highest RTP: 97.10%
Jack Hammer 2 is a low volatility Slot with an impressive Return to Player!
Register a free account to play the game and test your strategies to win. And don't forget to claim your welcome bonus to start.
When you set for yourself an ambitious goal such as to learn how to win at Slots or how to pick a winning Slot machine, hard work is key.
You need to have a clear process in place, a defined bankroll to invest in your tests, and a lot of patience.
The secrets to winning on Slot machines are not easy to uncover, especially since Casinos don't want you to know them.
Most players don't even care to learn how to win on Casino Slots. They think they do, but they are not ready to commit to that and to put in what's needed to succeed.
In this article, you learn:
Which Slot machines pay the best
The top 10 Slots by RTP in 2019
How to tell if a Slot machine is ready to pay
7 Secrets to winning on Slot machines
Which Slot machines pay the best
Once you know what to look at, picking a winning Slot machine is easier than it sounds.
Every game comes with a specific set of requirements that can tell you how likely is the machine to pay. And if you can expect to win often or not.
Let me say something out loud, first:
If you are looking for secrets to win at Slots every time you play, you should not gamble.
Gambling is, by nature, connected to luck more than skills. And Casinos are so sophisticated that their games are un-hackable. Especially their Slots.
That's not to say that you stand zero winning chances when you play Slots.
To win, you need someone who can show you what to look for and how to understand what Slot machines pay out the most often.
Please note that my tables refer to online Slots. My list of tips increases your chances to win only if you play online.
| What to look for | What not to look for |
| --- | --- |
| The Return to Player | The Type of Slot |
| The Volatility | The Release Date |
| The Limits | The Reels |
| The Payouts | The Symbols |
| The Developer | Progressive Slots |
Why does this work on online Slots only?
It's hard to improve your chances to win real money on Slots when you play at live Casinos.
Whether you are in Las Vegas or anywhere else in the world, you might not have the time it takes to look for ways to find the appropriate info about each Slot game.
Anyone who played Slot games knows that finding stats about the Return to Player or the volatility is hard when you play real money games at brick-and-mortar Casinos.
That's why online Casinos are better.
You have all the time you need to browse through the info of all the online Slots you see. That's the only way you can make informed decisions and increase your chance to play a Slot machine and win.
How to Choose a Winning Slot Machine
Here's everything you need to consider before you decide to invest your money on a game.
Return to Player (RTP): The RTP indicates the percentage the money that has been played a Slot machine will pay back to Slot players over time. The highest the RTP number is, the more likely you are to win at Slots.
---
Volatility:
The volatility of an online Slot machine indicates the risk connected to that specific game. This determines how much and how often a Slot player can win on a Slot.
High Volatility Slots are games with higher risks. These online Slots pay large wins but they do not do that often.
Low Volatility Slots are games with lower risks. These online Slots pay smaller wind but more often than High Volatility ones.
---
Limits: These numbers indicate the minimum and maximum bets allowed on a game.
Before you start your journey to beating the Slot games, make sure the limits you play are in line with your bankroll, the amount of money you can afford to gamble.
---
Payouts: You should always know how much you can expect to win whether you play a popular online Slot or a game that someone told you is a loose machine.
The paytable of all the best online Slots includes information and details on all the winning combinations.
---
Developers: While this won't help you to beat Slot machines or to increase your chances of winning, you need to make sure you play only games developed by trusted and licensed developers.
This doesn't improve your odds to win directly, but it's your only guarantee to be on a game with a Random Number Generator that is audited periodically by international independent authorities.

---
Focus only on these elements when you play real money Slots. Everything else is noise that Casino creates to confuse you and keep you from winning at Slot machines.
Now that you know how to understand what Slot machine to play, let me help you start your adventure in the world of loose Slot machines online. If you want more chances to play Slot machine games and win — start from these video Slots.
Top 10 Slots by RTP in 2019
You now know the 10 best Casino Slots of 2019 in terms of RTP. To get more suggestions and alternatives, check the lists of the best penny Slots and of the top Classic Slot games online. Both pages include suggestions to play at mobile Casinos, too.
How to tell if a Slot machine is ready to pay
Remember when I said that most players don't care about winning at Slots when they choose what game to play?
In a video titled "How to hack Slot machines to pay out the most money", controversial Youtuber KingHuman illustrates my point in an excellent fashion. While I am not sure this could be labeled as some sort of gambler's fallacy, the result is shocking:
Players are so focused on trying to find a hack to learn how to win on Slot machines every time they play that they miss the obvious. They forget to use common sense.
Right as we have seen about the RTP, the secret is to let the numbers speak. Every game, like in the case of the video with the these three Bally Slots, have the same Random Number Generator.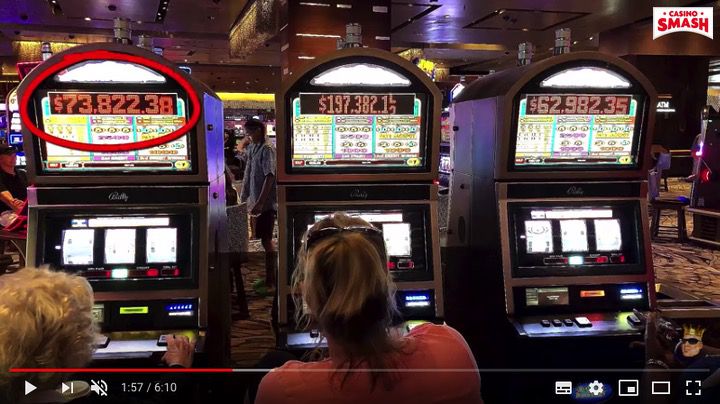 You can't guess what Slot is about to pay. There are no 'hot' or 'cold' Casino games. There are only:
Stats
Random number generators
Skills
One who wanted to know how to tell if a Slot machine is ready to pay might argue that low volatility Slots that haven't paid for a few rounds are, by definition, the best Slot machines to pick because they are likely to pay soon.
That's only partially correct. This idea doesn't take into account two important factors:
Every spin is a new game and it is not connected to the previous or to the next ones;
When the Slot machine finally pays out, you might not win enough to cover your losses
There is no way you can base your strategy to pick a winning Slot machine on the likelihood of a game paying a prize sooner than another. Gambling isn't about predictions and mathematical series — it is about fun and, ultimately, luck.
7 Secrets to beat the Slots
You are ready to play the Slot you had your eyes on for so long, you know what to expect. You also know how to look for key elements like the RTP and the payback percentage...but you are still not sure you possess an effective Slots strategy to win.
That's why you need a Casino guide like this one and these seven Slots secrets.
1. Slots bonuses
Get a good Casino bonus to start. That's always a good idea. When you decide to play for real money, you don't need to invest too much cash to try some games and have fun online.
With the right Casino bonus, you can play 3D Slots on great Casino sites with a lot of extra money and free spins.
And if you don't have any luck with Slots, you can always use the bonus money to play Roulette, play Blackjack, or try other games with higher odds of winning like video Poker.
2. Look for new bonus codes
Don't stop at the welcome bonus — that's just the beginning.
One of the most effective Slot machine strategies every seasoned Slot player knows consists of continuously hunting for new bonuses.
All the top online Casino sites offer multiple bonuses to their players, so you'll never be short of freebies.
After you invest more than €50 in real money Slots, contact the Casino support.
Once you start to look like a big spender, they will be open to giving you exclusive offers to keep you playing the games you prefer!
3. The wagering requirements
Never accept a Casino bonus if the wagering requirements are not clear. The United Gambling Commission (UKGC) require all UK Casinos to state the terms and conditions (incl. the wagering requirements) of each promotion and Casino bonus they offer to players.
Unfortunately, not all online Casinos do that.
The wagering requirements matter because they indicate how easy/difficult is going to be to withdraw your winnings from the platform. As a general rule, remember this: the lower the requirements are, the better.
And when you find a Casino bonus with no wagering requirements like this one...grab it and play!
4. Avoid the progressive Slots
This is one of those Slot secrets that could save you a lot of money.
You would love to win at Slots and take home a six-figure jackpot. It's understandable. But you might run of money before that happens.
Not only progressive jackpots like to play hard-to-get, but they are also expensive.
You can only beat a jackpot Slot machine if you play the maximum bet. And not just once — you need to play the max bet all the time.
Sure, you need to get lucky only once to win big. But think about all those times you sat next to other Slot players at the Casino: how many of them left the Casino with a large check in their pockets?
Some Casino sites want you to believe that you can hack online Slots. They promise you will win real money and progressive jackpots with special codes or key-stroke sequences.
That's not true.
Their Slots secrets are nothing more than cheap marketing tricks they use to exploit your desire to win at Slot and make money off you.
5. Manage your bankroll
If progressive Slots are too expensive, how to define the right amount of money you should be investing in the games when you want to learn how to win at Slots?
Picking a winning Slot machine begins from choosing a game you can afford — and that's what bankroll management is about.
It's no secret that professional gamblers have well-defined systems in place to deal with losses and wins. You'll need one too.
]Some useful tricks to win more on Slots include:
Setting up limits before you play
Using a prepaid credit card
Keeping a separate e-mail for gambling promos
Relying on Skrill for deposits and withdrawals
Find a list of actionable tips to develop your own strategy in my guide on how to manage your Casino bankroll and get ready to be surprised.
This Slots secret alone will help you to save a lot more money every time you win on Slots.
6. The Casino Lobby
Not everything you see on the homepage (aka. 'the Lobby') of an online Casino is worth your money.
The lobby acts as the window of a shop: it displays the most attractive products to convince you to walk in.
But the most attractive products are often the least convenient for you, especially when you reason in terms of Return to Player and Slots volatility.
While it's great to know what the newest Slots are, remember to focus on value.
Open each game you see in the lobby if you want to try something new, but don't forget to check the RTP percentage before you place any bets.

Some of the coolest and most popular Slot machine games give you so few chances to win real money that your bets are lost even before you spin the reels.
7. Play Responsibly
Remember: gambling is supposed to be all about fun and entertainment. When playing Slots stops being fun, you might have a problem. A serious one.
Try not to exaggerate, don't let your emotions prevail when you hit a cold streak, and always keep an eye on the amount of money you invest in the games.
This test by BeGambleAware is a good one to take when things start to go bad.
You can only win at Slots if you are focused on the games and your mind is clear. If you feel you are not, take the test…or just take a break!
The FAQ to Winning at Slots
Can you actually win at Slots?

To be sure you can actually win at Slots, you should only play games audited by independent authorities and not certified by the casinos that offer them.

Seals of approval coming from authorities like the United Kingdom Gambling Commission (UKGC) and the Malta Gaming Authority (MGA) certify the Random Number Generator (RNG) of the games are fair.

When you play Slots online, always choose online Casinos approved by the UKGC and the MGA.
How to win at Slots online?

To win at Slots on a single spin, you can only choose the size of your bet and spin the reels. The game's RTP is what determines if you win money or not.

Albeit those are more commonly used on table games, you can follow strategies like the Paroli or the Martingale betting system. These systems and betting patterns help you to minimise variance and play for long-term results.
How to win at Slots at a Casino in Vegas?

Both short-term and long-term strategies are the same in all types of Slots - let them be in Vegas, Atlantic City, Europe, or online.
How to win at Slots every time?

There is no system, strategy, or secret to win at Slots every time you play. Even books like "Strategy System: How to Win at Slot Machines" by Greg Elder and "Learning to Win: How to Make a Profit at Slot Machine Gambling" by Dr. Jon Hiram Friedl Jr indicate that there is no surefire strategy or secrets to winning on Slot machines every time.
What are the best Slots to play?

The best Slots to play are those with the highest Return to Player (RTP). These are the games where you get the highest winning chances and more player have big wins on these slots
How much can you win on Slots?

The sum of the payout depends on the combination you line up on the screen and the size of your bet. The maximum win on Slots varies from one game to the other. Progressive Slots are the games with the highest possible wins.
How often do you win at Slots in a casino?

There is no mathematical approach to predict when a Slot is about to pay and how often you can win at Slots. how to pick a machine with the best odds of winning.

The Random Number Generator (RNG) makes every spin independent from all the ones that preceded it and the ones that will follow.

Famous chaos theorists argue that patterns can be found also in the ways the Slot's RNGs determine the combinations and Slots can be solved. However, such patterns haven't been identified yet.
About the Author
Hey, I'm Giovanni Angioni.
When I started to work in the online gaming industry, I didn't know much about the intricacies of gambling.
And that's one of the main reasons my bankroll struggled.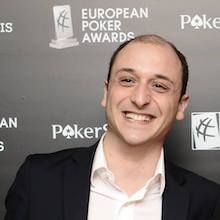 So I decided to study to improve my gambling knowledge and skill. Nearly 15 years later I can proudly say it worked!
Today I run some of the most important educational gambling sites in the world and I spend my days trying to show people how to have fun gambling online.
I've even been nominated for an international gambling award!
To come up with this collection of tips to win at Slots, my team and I have:
Tested more than 1,000 Slot machines
Watched more than 15 hours of YouTube clips
Interviewed 20 professional gamblers with decades of experience in gambling
With this beginner's guide to winning at Slots, you discover everything we have learned from that.
Disclaimer: Gambling is a game of chance and there's no sure-fire formula that guarantee winnings. You can improve your winning chances by using the right in-game strategies but there is no way to predict when a machine or a Casino game is going to pay. Also, this page contains affiliate links. If you click through and play, we might earn a commission. That's what allow us to keep CasinoSmash free and bring you the best online Casino bonuses!