WSOP Codes: Latest Codes to Get WSOP Free Chips

Important Notice: This is not our latest article about the promotions at this online Casino. You might no longer be able to claim this offer. To know what bonuses are available right now, have a look at our Casino bonus page.
This collection of free chips bonuses to play WSOP Poker is updated regularly to make sure you can always access the latest promo codes. The article was last updated in June 2020.
WSOP Poker is the most popular Poker app in the world
You can get thousands of free chips via this page
Return to this page frequently to get the latest WSOP free chips codes
This page is for all the people who play online poker games on the World Series of Poker - WSOP Poker app. Here you find all the latest WSOP codes to get free chips and make sure your bankroll never gets down to zero even if you don't want to buy chips. Take advantage of what this page offers and come out with over 1 million WSOP free chips!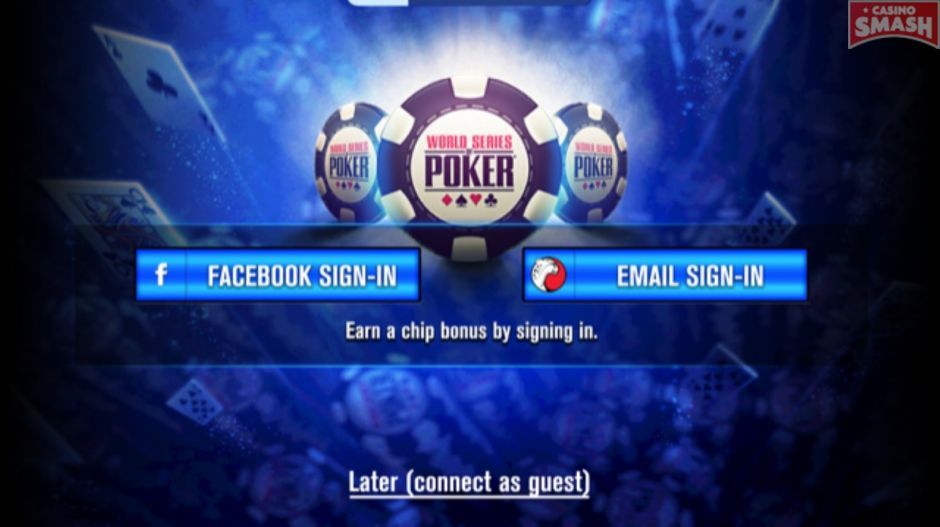 What is WSOP?
The minute you open WSOP game for the first time, you can easily see why this is the most popular social casino app for Poker. From Texas Holdem Poker tables with buy-in range that accommodates everyone's preferences to exciting slot games, WSOP app is The App for social gaming.
If you want to make your palms sweat a bit by playing at WSOP Texas Holdem Poker tables with the best out there, you'll need to put down a solid amount of chips to buy in, so our WSOP cheats and tips for freebies will serve you well!
WSOP Free Chips - Why no Luck?
I am sure this isn't the first time you're looking for WSOP codes so, please, allow me to take a wild guess and name some of the terrible things you found on the Internet so far.
Expired WSOP Codes
These are quite common and unless you find entire pages filled with expired WSOP free redeem codes, no one's to blame for that.
Most WSOP cheat codes and free chips codes last only for a limited time. Sometimes it's days, sometimes it's week… but most of the times the promo codes expire within hours!
In this, WSOP isn't different from massive hits like Bingo Blitz, House of Fun and other social games where real money play isn't available.
Companies want you to stay on the edge of your seat all the time. The key to their success is keeping you hooked and looking for the next batch of promo codes - all the time.
Surprise.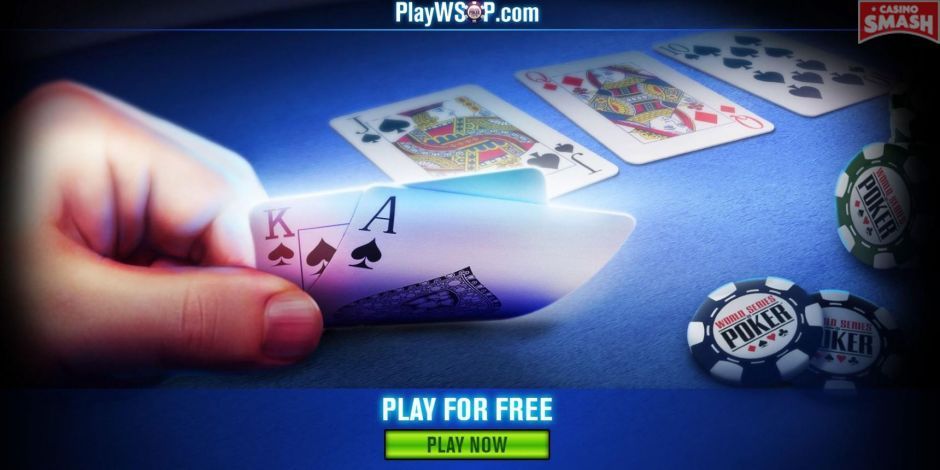 And do you know what most lazy people do when they find one expired promo code?
They forget about the whole free chips thing. They want to play WSOP Texas Holdem Poker — and they want to do it now. Next thing you know, they are taking out their credit card and spending $5 for some extra chips to play poker and potentially win...well...nothing.
The Never-Ending Survey (Scam)
In case you are still filling out surveys to redeem WSOP promo codes and get the 1,000,000 free chips they promised you, stop right there.
Those sites are scam and you will never get a working WSOP free chips code from them.
I am guessing you don't know anything about how those sites make money but it's all through a little (evil) something called 'lead generation'.
They hook you with a promise (e.g. '1 million WSOP Free Chips Code')
They ask you to fill out a survey 'to prove you are a human'
They get paid by advertisers premium bucks
Survey sites leave you empty-handed but full of hopes that maybe something, some day, will get you the WSOP free promo codes you were promised before the survey began.
Too bad. That's not going to happen.
Best case: you lost a few minutes of your life.
Worse case: you paid for something you didn't need and you won't get any free chips.
Exclusive WSOP Free Chips Codes (The CasinoSmash Way)
How about we offer you something you can't get anywhere else?
We will give you free chips, the only thing you need to do is sign up.
We know what you're probably thinking, didn't we just cover how not to trust surveys?
Yes, we did, and we stand by it.
We will not ask you to fill out any surveys. We only need to make sure you are receiving the information you actually want and that you are old enough to be reading it.
So let's see how you can claim your exclusive WSOP free chips deal.
Click on "Claim Bonus"
Add your e-mail address to the form
Follow the instructions we send you via e-mail
This simple process guarantees you at least 20,000 free credits every week. It will also get you many more perks, some of which you didn't even realize you needed:
A free guide on how to win at slots
Access to exclusive bonuses and latest promotions
A free copy of the Casino Insider e-book
And you don't even have to use the free credits only on WSOP Poker.
With our weekly updates, you can play hits like Slotomania, Scatter Slots Vegas, and many other games — always for free.
You will never have to use your credit card to activate any of the promo codes, as there are no surveys to fill to get your freebies.
Now that you know how everything works, it's time to play.
WSOP Free Chips Collection 2020
If you don't think our exclusive offer has you fully covered, don't go looking anywhere else.
We have a full-blown World Series of Poker free chips guide for you right here.
Use it, and you'll see that WSOP Texas Holdem Poker free chips have never been this easy to get!
WSOP In-Game Free Chips
Just like most social casino apps, WSOP showers you in freebies once you first register. For the record, that shouldn't surprise you and you have a right to expect that because how else are going to know if you actually like the game!
You get 1,000,000 WSOP free chips for doing the bare minimum, which is registration. Pretty good, right?
Don't be mistaken and think that it's all you get for your head start on World Series of Poker app. Every devoted player is entitled to their Daily Rewards. They start at modest 10,000 free chips, but if you keep coming back every day, you're in for a treat later on!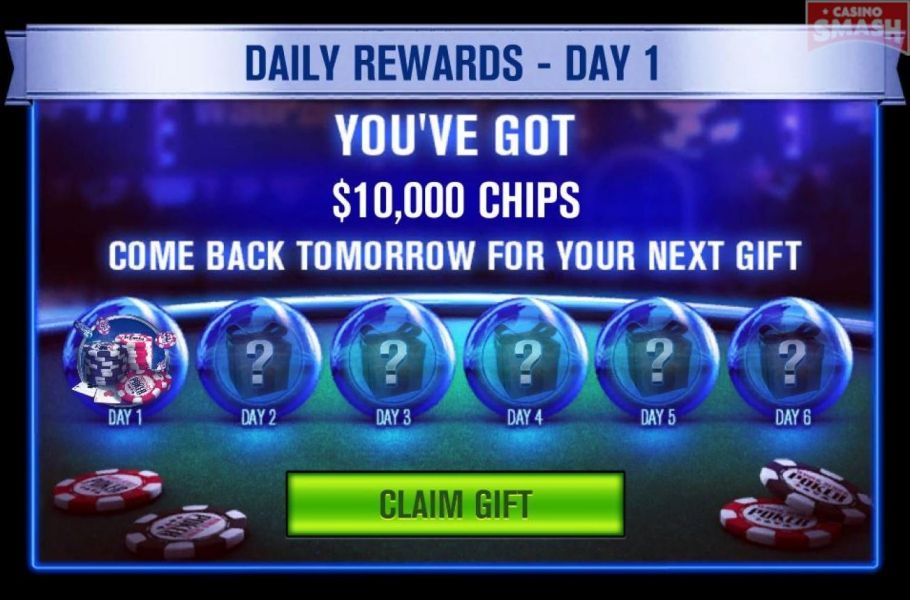 See that huge and colourful wheel? That's your Mega Bonus wheel, and the prizes are exactly what's promised - mega. 250,000 to 4,000,000 WSOP free chips can be yours with just one spin!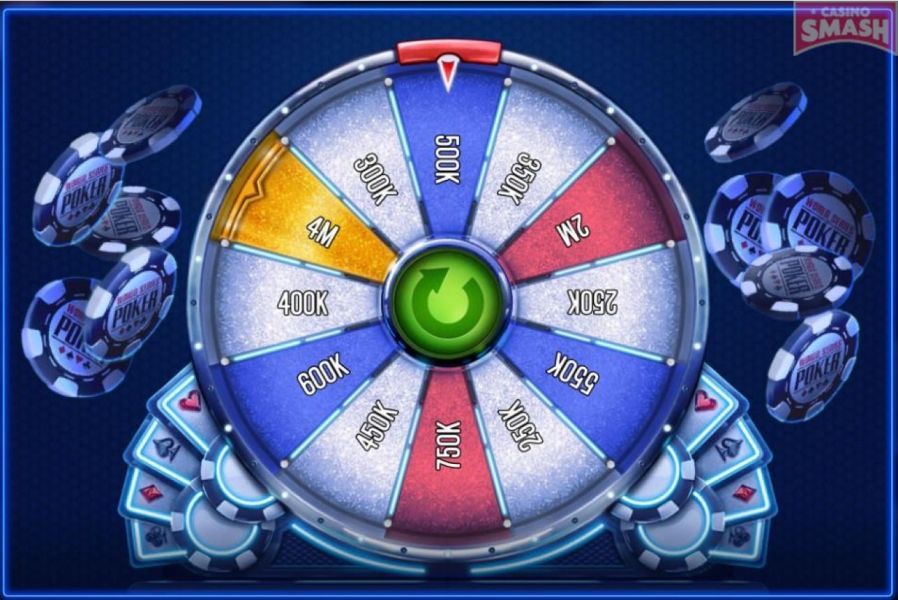 Now, do you see that multiplier next to the massive 750,000 Mega Bonus chips prize we'll be using to practice Texas Holdem Poker? That's your loyalty speaking.
World Series of Poker is serious about rewarding their loyal players, so make sure you reach the golden level sooner rather than later to have all of your WSOP free chips wins multiplied!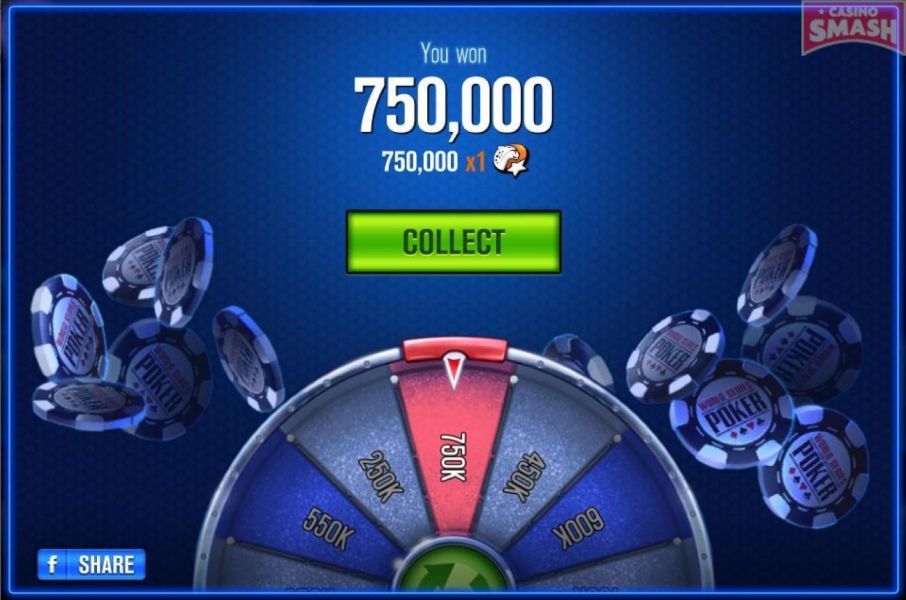 One last thing - clubs. From WSOP Texas Holdem Poker or Omaha free chips to free spins you can use on WSOP awesome slots, the clubs offer gifts well worth working for.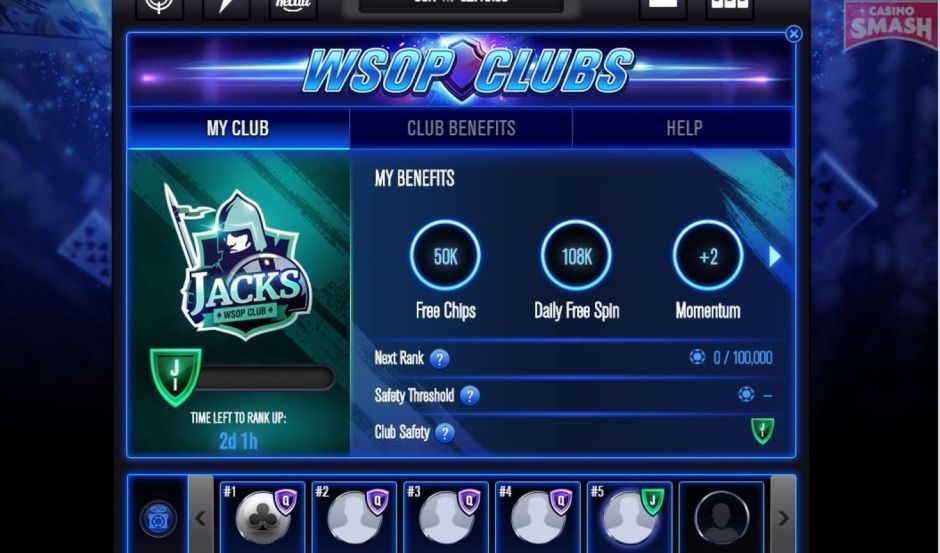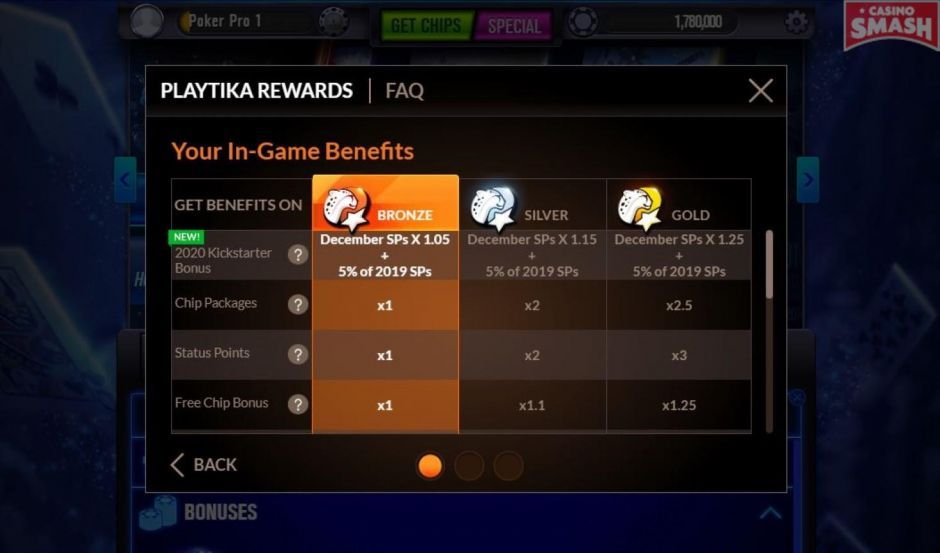 Connect Facebook - More WSOP Free Chips!
A social gaming app is offering free chips for connecting to Facebook? That can't be true...
Jokes aside, WSOP social free chips bonus is a little extra generous, offering you 500,000 WSOP free chips for simply connecting your Facebook account.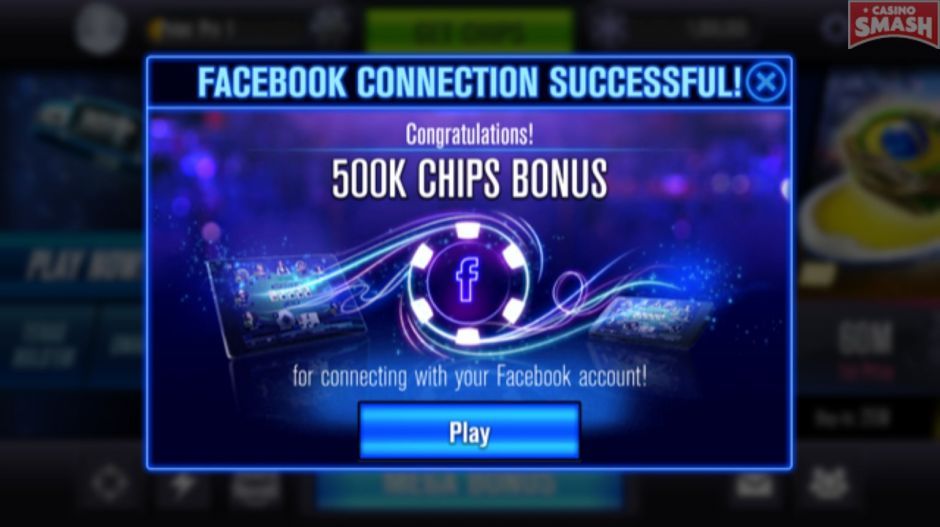 Rest assured no harm will come from that as the app can only access your public info and will never post on your behalf without your approval.
Not just that, even more social perks await you - you'll get to find out whether your friends are as fun, generous and involved into Poker as you are.
How?
Well, you get bonuses for inviting friends to join the app and play that WSOP Texas Holdem Poker with you. You also get to send each other gifts, so if your friends live up to their status, you'll never run out of chips again!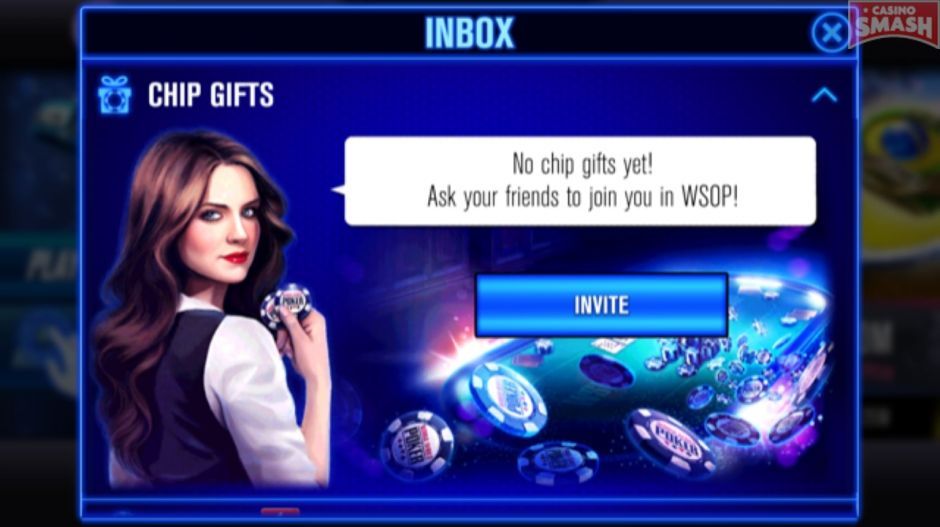 Free Chips Social Bonus - Facebook, Instagram and More
Remember that part about constantly being on the lookout? While we cannot update this section often enough to make sure we have all those promo codes that expire in minutes available for you, we can tell you where the best places to look for them are!
You only need to:
Bookmark those pages
Come back to them frequently
Claim the time-sensitive bonus codes
Keep a keen eye on:
WSOP Facebook page: @worldseriesofpokergame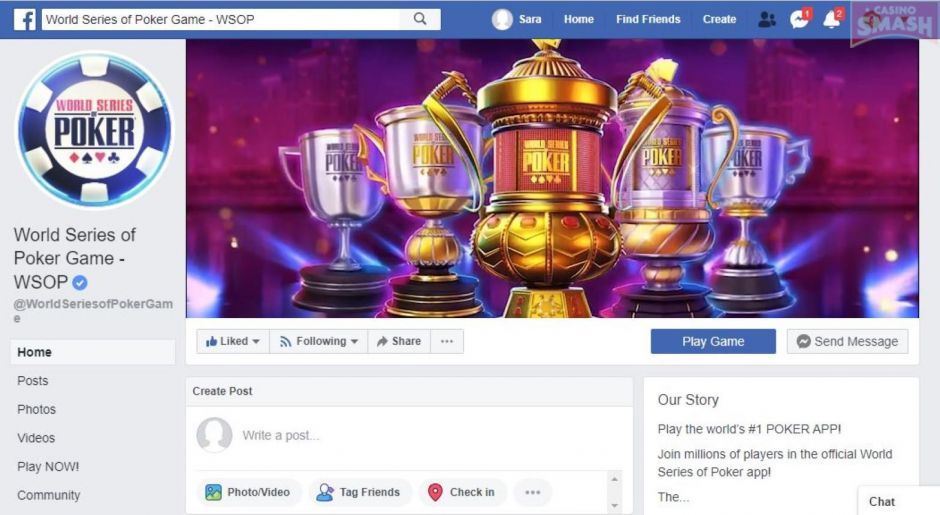 They constantly post on their wall and if you check the page devotedly and follow the links, you'll get rewarded, that's for sure!
WSOP Instagram: @wsopgame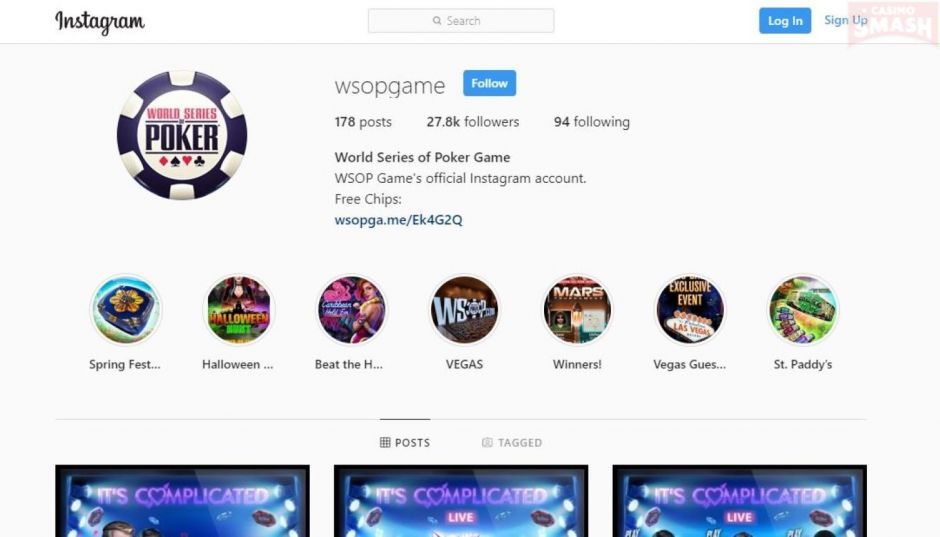 You know how sometimes you open links in bios of social games and you get a solid...nothing? We are happy to say that WSOP is not a game of this kind!
We tried all of this ourselves, and we can gladly say that the link in WSOP Instagram bio grants you 25,000 free chips, all multiplied. By how much? By what your loyalty status says.
WSOP YouTube: @WSOPgame
When it comes to YoutTube, please count only on the official channels. If you scrolled past the in-game free chips section, you probably have an established account, a solid kitty and you only need free chips to buy in to some of the more competitive tables.
Let's make sure you don't put the account you have been building up for a long time in jeopardy because of some false promises about a The One True Coin Generator that gives you everything you need to exploit gaps and bugs of WSOP.
That, my friend, will get you banned.
WSOP official YoutTube channel is not rich on on-time free chips offers, but you can certainly find a lot of useful tips and guides to boost your overall balance.
Bottom line - follow the official channels and you'll have no issues getting your free chips - the right way.
Other FAQ's about WSOP
Q: What are WSOP chips?
A: WSPOP chips are a virtual in-game currency used in WSOP app.
Q: Can you send chips in WSOP?
A: Yes, this is one of the many perks you get for having your Facebook friends playing WSOP with you.
Q: What's the promo code for WSOP?
A: There isn't one promo code that will grant you unlimited WSOP free chips. The best we can offer is to subscribe to our weekly offers or scroll up and read about all the ways to get WSOP free chips that will have you covered for a long time.
Q: Can you win real money on WSOP?
A: WSOP is a social gaming app, meaning no wins can be withdrawn or exchanged for real money prizes.
Q: Is WSOP app safe?
A: WSOP is perfectly safe. It is a playmoney app, you don't need to add your credit card information or personal details to play, so you're not risking anything. If you run out of free chips and decide to make an in-app purchase, you can rest assured your information will be safe too.
Q: Is WSOP app rigged?
A: No. The cards are dealt randomly and the app has never had any issues with showing favoritism or unfair treatment of players.
Disclaimer: Gambling is a game of chance and there's no sure-fire formula that guarantee winnings. You can improve your winning chances by using the right in-game strategies but there is no way to predict when a machine or a Casino game is going to pay. Also, this page contains affiliate links. If you click through and play, we might earn a commission. That's what allow us to keep CasinoSmash free and bring you the best online Casino bonuses!
Bonus info: terms and conditions apply to the offer. If something isn't clear, have a look at our review of Slotomania for the T&Cs in full. The offer on this article might have expired by the time you read it. Please refer to the review pages for the latest bonuses and promotions available.