The Alcohol and Gaming Commission of Ontario (AGCO) has announced they are providing a deadline for illegal sportsbooks and casinos that have currently been operating without a license to secure one.
If they are unable to obtain a license before the deadline, which the AGCO has set as October 31st, they will face penalties, something they have been able to escape up until this point. It hasn't been stated by the AGCO exactly what those penalties will be, but they are more this statement is likely going to act as a deterrent and encourage the operators to come forward in the meantime.
iGaming and sports betting first launched in Ontario on April 4th, 2022, and the websites that were unable to gain a license before the launch were given a grace period which allowed them to operate without one. However, the AGCO has decided that the grace period now needs to come to an end, with illegal operators being given until the end of October to keep their website going.
The AGCO made a statement announcing this for the illegal operators in Ontario, saying to the casinos in search of a license:
Applicants must ensure they comply with this Standard once it comes into force. This will require that applicants end their unregulated operations within Ontario if they have not yet acquired their AGCO registration by the time the Standard comes into force.
Applicants that are non-compliant with this Standard, once it comes into force, risk having their application for registration refused.
The AGCO is providing a reasonable notice period to support further transitioning to the regulated market, including making their customers/players aware of potential blackout periods due to pending registration.
The AGCO has had its say and is adamant that operators without a license must have one by the end of this month, it's now time for the gaming websites that are currently receiving profits illegally in Ontario to make a successful application for a license.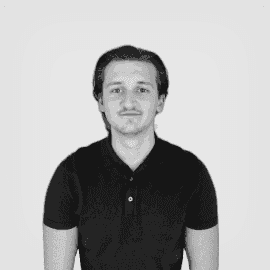 Bio
Gambling enthusiast and sport fanatic, I have a wealth of knowledge when it comes to casino and gambling. I've written for magazines, newspapers and other gambling websites which include the Daily Mail, Golf Monthly and Sporting Index, all contributing to over 3 years in the content industry.