A 103-page report published by the Indiana Gaming Commission revealed that the Hoosier State would be 'well-positioned' if a bill to legalize iGaming were approved.
The study was conducted by the Spectrum Group, who are Pennsylvania-based, and they conducted research into many things to do with iGaming, but mostly how successful it would potentially be in terms of revenue, and the effect it would have on land-based casinos.
The report stated that because Indiana already has long-standing land-based casinos and online sports betting currently ongoing, the state is "well positioned to integrate iGaming with its existing responsible gaming measures." Additional funding would however need to be introduced to improve treatment services in the long term.
Online sports betting has now been live for over three years in Indiana, with people in the Hoosier State able to bet on things like the NFL and NBA, but not casino games. Past bills that have tried to legislate iGaming in Indiana have failed spectacularly, like the most recent House Bill 1356 in 2022.
However, with this report and the potential revenue numbers being spoken about, could Indiana legalize iGaming sooner than we thought?
Study Predicts Phenomenal First-Year Revenue for iGaming in Indiana
The study reported that Indiana could see $469 million or more in the first year of iGaming, even after paying out winning bets. The study concluded that the state could earn between $341m and $943m in a three-year time frame, but that would be dependent on the tax rate.
The lower figure for a tax rate has been suggested as 20%, but the tax rate could also be as high as 45% if iGaming were to be legalized in Indiana. If you were to be looking somewhere in the middle, at 30%, Spectrum suggests that the state would receive $588m over three years.
Could iGaming be Problematic for Brick and Mortar Casinos in Indiana?
Spectrum Group's study carried out an analysis of the states in which online casino gambling is legal and how it affected land-based gaming sites. The study showed that male and female players were attracted to iGaming about an equal amount, especially in the 21-39 age group.
"When retail casino operators offer iGaming, they can be expected to leverage the digital offering to enhance and grow their land-based revenue by marketing their amenities and their loyalty program to a broader demographic," Spectrum Group said in the study.
Matt Bell, president and CEO of the Casino Association of Indiana, said: "There's a viable iGaming market in Indiana that is untapped."
"Indiana can act to move into that space without cannibalizing business from its brick and mortar casinos."
"I would say that that model, from a market perspective, has proven very successful, with Hoosiers wagering more than $4 billion in sports contests in what, three years and a month?" Bell added.
"Our state has experience with a hybrid model, our operators have experience with a hybrid model; I think there would be a level of comfort with that, from an industry perspective."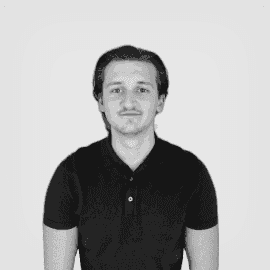 Bio
Gambling enthusiast and sport fanatic, I have a wealth of knowledge when it comes to casino and gambling. I've written for magazines, newspapers and other gambling websites which include the Daily Mail, Golf Monthly and Sporting Index, all contributing to over 3 years in the content industry.