Lincoln, Nebraska will be the first location in which a casino launches in the Cornhusker State, with the WarHorse Casino launching this Saturday, pending likely approval from the Nebraska Racing and Gaming Commission.
It is only going to be a temporary gaming space for casino players because the Warhorse Casino Lincoln unfortunately won't be ready for at least another 18 months. Nonetheless, this gives Nebraskans an amazing chance to finally try their hand at casino games in Lincoln.
WarHorse's temporary casino in Lincoln, Nebraska will have 433 slot machines and traditional table games such as blackjack, roulette, and craps to begin with. To make this possible, WarHorse Gaming has turned a sports bar facility into a temporary casino for Lincoln for players to be able to have a space for gaming while the full-scale casino is being built.
The full-scale casino plans include 1,000+ slot machines, 100+ table games, a retail sportsbook, a 200-room hotel, and restaurants, while live horse racing will also still be part of the future.
WarHorse is a gaming company that was first formed when Nevada voters gave the green light for Nebraska's six horse racetracks to become full-scale casinos. That decision was made via a ballot referendum during the November 2020 election, which was now almost two years ago.
There is just one hurdle to overcome and that is gaining approval of the Nebraska Racing and Gaming Commission, however that is likely to be a formality and the Lincoln casino could open as early as 10:30 am tomorrow, earning the status as being the first-ever casino in Nebraska's history.
Other Plans for WarHorse
As well as Lincoln, WarHorse Gaming is planning to open a temporary casino in Omaha (pictured) next Spring, before also making that a full-scale casino in the future.
That is likely to be a bigger operation than the Lincoln project, with WarHorse Gaming intending to spend up to $300 million on transforming Horsemen's Park into WarHorse Casino Omaha. Given they have made ground so quickly and are already opening this temporary space in Lincoln, it will be no surprise if they follow through on their word and have two full-scale casinos open in Nebraska in the near future.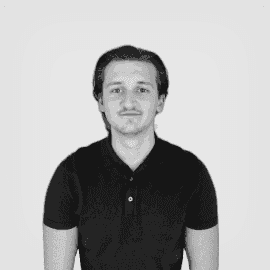 Bio
Gambling enthusiast and sport fanatic, I have a wealth of knowledge when it comes to casino and gambling. I've written for magazines, newspapers and other gambling websites which include the Daily Mail, Golf Monthly and Sporting Index, all contributing to over 3 years in the content industry.