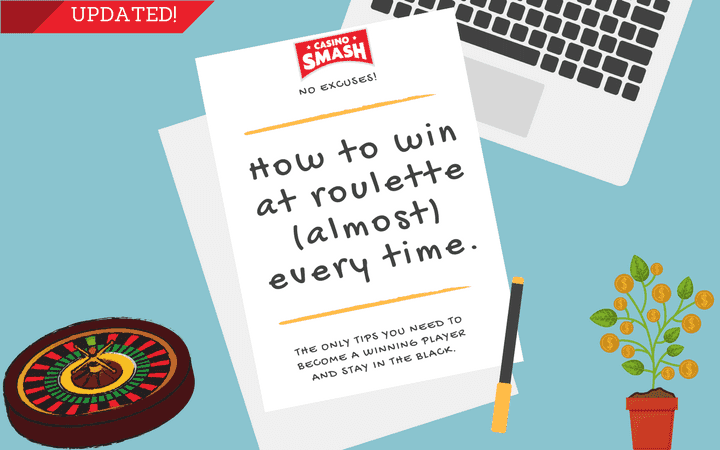 How to Win at Roulette (Almost) Every Time You Spin the Wheel
You lose at the roulette wheel because you don't know what the winning strategies are. Navigate through this article to discover how to win at roulette every time you play.
Why blame back luck when you are the one in control? The key to winning at roulette is using the best strategies.
Luck has nothing to do with your poor results at the roulette table.
In this article, I am going to show you the best (and the worst) strategies to win at the roulette wheel.

I want you to recognize and avoid all the most common roulette mistakes. So, read this article, take notes if you need to, and contact me through this page if something is unclear.
Also, at the end of the page, you will find some links to access the best bonuses I could find to play roulette games this month.
Make sure you use them while they are around.
The next time you play roulette, you are going to leave the wheel in the black. This article is your first step to winning money at the wheel.
Roulette Wheel: Understanding the Game
Since you are here to discover the best strategies to use at the roulette wheel, I assume you know how to play.
If you need to refresh your memory, visit this easy-to-read article with all you need to know about roulette: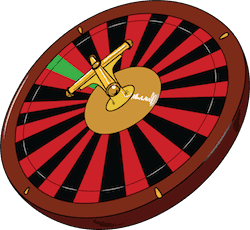 Understanding the essentials is the best way to be successful at gambling and to win at roulette.
Rules are boring, I know.
But give that page a look. It's time well spent.
As soon as you know how the roulette wheel works, you can move to the most important part: how the roulette wheel looks.
While all roulette wheels might look the same at first, you need to know how to spot the right wheel to stay in the black.
Because luck won't save you if you pick the wrong games.
The American Roulette
I'll cover this first - so you can understand why you should never play the American roulette wheel.
This has nothing to do with the strategies on how to win at the roulette wheel. This is all about the one thing we never use when we play casino games: common sense
The American roulette features two zeroes - the green slots on the wheel -, and that increases the advantage of the casino (aka. house edge).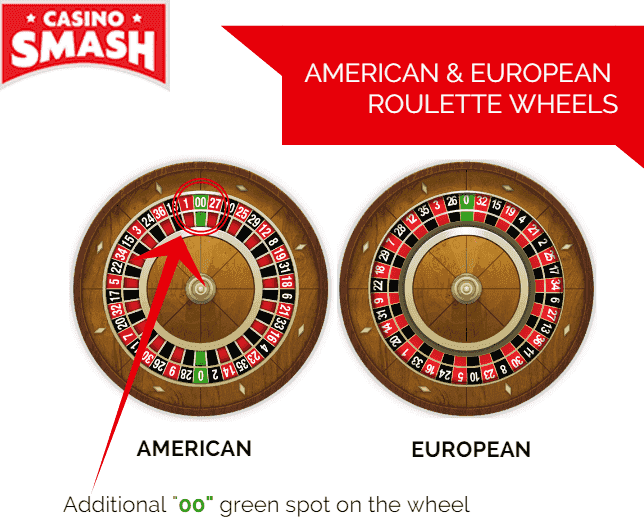 The American roulette is one of the most popular variants of the game. Many brick-and-mortar casinos place this roulette wheel in areas where newcomers go.
They hope least experienced players will play this one despite the existence of a much better game called the European roulette.
Knowledge is power, and if you don't know the difference between the roulette wheels - you have no power.
The European Roulette
When the game was first introduced in France, back in late 1700, the roulette wheel had two zeroes.
That's when the Germans came about.
When German casinos started to compete against the French, they decided to launch a new version of the game. So they lost a zero and changed the wheel's layout.
Their new variant of the game became popular right away because it came with a house edge of 2.7% whereas the American roulette wheel has a house advantage of 5.3%.
In other words, the European roulette made by the Germans offered a lot more winning change than its American counterpart.
Best Sites to Play European Roulette
You know that you should never play American roulette, but - where can you play European roulette online?
Here's a list of the best three sites that offer European roulette games in 2018.
All these sites have great roulette games with the European wheel and have fantastic live casino tables too. Make sure you click on our links to get the best signup offer to play.
How to Win at Roulette Every Time the Wheel Spins
Outlined here is a simple strategy to ace the game, no matter what your skill level.
Here's a list of what you will not find on this page:
A step-by-step process to win at roulette
A surefire guide to win at roulette every time you play
A way to guess the right number every time
A paid strategy full of BS
I wrote this article to help you win at roulette and to help you use all the best strategies to win.
This is an honest, simple, and yet scary efficient guide to win at roulette. If you are serious about winning at the roulette wheel, make sure you follow all my advice.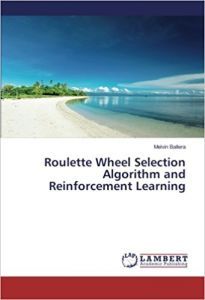 The PERFECT Roulette Algorithm
Download the book Roulette Wheel Selection Algorithm and Reinforcement Learning by Dr. Melvin A. Ballera and learn how to predict roulette numbers with one of the world's most refined algorithms!
Based on experiments, personalized learning sequence (PLS) were dynamic and heuristic but simultaneously considers the curriculum difficulty level.
Read More
Don't Focus on One Big Win
Unless you are James Bond, you need to be realistic and understand that winning at the roulette wheel isn't easy.
Do you know why most of the roulette tips and tricks you find on the internet never net you a win?
Because they don't work.
If you want to know how to win money playing roulette, this is the article you need to read.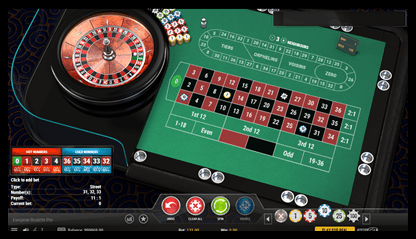 Be sure to go through these tips and follow just as explained. Slowly but surely, your bankroll will begin to grow.
It's important to know that online roulette is tough to win money at, especially if you are after the big wins.
You'll rarely find roulette tips or tricks that are going to turn you into a millionaire overnight with just one bet.
Roulette is a fun and exciting game for all skill levels
Roulette is a fun and exciting game. You don't want to be fretting and stressing when the roulette wheel begins to spin, and watch yourself losing money.
Losing money isn't much fun.
One truth in the game of roulette is that no one can predict the roulette wheel or what numbers are going to come up.
Looking for a way to pick the right number at every spin at the roulette wheel isn't a strategy - it's a stupid move.
If anyone promised you that, you've been sold a lie.
Don't buy into that type of thinking. Learn the best-proven strategies for winning at roulette and not how to cheat at the game.
You are likely not to get a crazy millionaire win with one bet. That's not going to happen and you need to accept this to become a winning player.
If you are ready to start to win at the roulette wheel, you must remember that not all games are equal.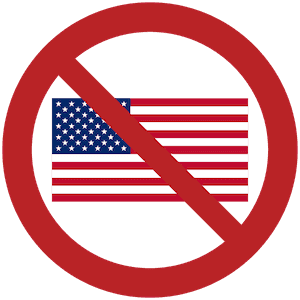 As I explained, it's important you skip American roulette.
It is much harder to win when you spin the roulette wheel playing the American roulette than it is to win at the European variant.
The European roulette gives you the best odds of winning. Stick to that one.
Read also: The Best Roulette Strategy Ever - Explained!
How to Bet at Roulette
If your roulette strategy is beginning to unfold now, ensure that you make the game worth being played.
The first trick to put into practice is quite simple: you need to care about your bets.
Here's the rule you have to keep in mind every time you place a bet at the roulette wheel:
The amount of chips you bet has to be small enough that you can lose it, and big enough for you not to want to lose it.
Why is this important?
Because if you care, you won't make as many mistakes. And the only way to win at roulette is to be serious about the game.
This strategy is proven in the game of roulette.
Caring about the game means that you don't make as many mistakes.
And the best way to care about it is to make each bet worth a bit.
So don't just randomly bet any amount.
You've picked European roulette, and now you can bet a number you have planned out and invested in.
How to Combine Bets on The Roulette Wheel
Also, you need to learn how to combine bets on the roulette wheel.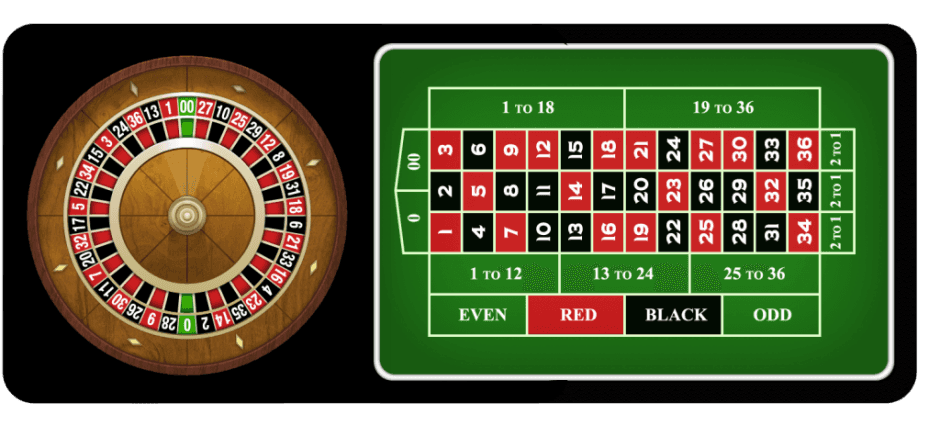 Once you have the table on your screen, look at those three blocks of twelve numbers.
Do they look the same to you?
The top row features six red numbers and six black numbers
The middle row features four red and seven black
The bottom row features eight red and nine black
Thus, if the row bet is the winner, you'll have an excellent chance to strike the color row as well.
However, even if the row bet should not succeed, the second bet gives you a 47 or greater percent chance to win and break even.
Look at how easy it is now to win a small bet and to build a bankroll at the roulette table.
Read also: Is There an Algorithm to Win at Online Roulette?
How to Use The Combination Bets
Another great way to make the roulette wheel odds work for you and win every time you play is to use combination bets.
Let's dive right in.
Look at the first 12, the second 12, and the third 12 blocks and you will see that they have six red, six black, six even and six odd.
But notice that in the rows of 12 you can see a different angle.
The bottom row is a bit evenly displaced, but the middle row will have nine black and seven red, with the top row containing one red and seven black.
This pattern presents a key strategy we can use to win consistently at roulette.
Here's the winning strategy for roulette:
What you'll need to do if you want to bet on one-third of the board with this tactic is to choose the top or middle row and depending on which color appears most frequently, make an equal bet on that specific color.
If you are able to win the row bet, it's highly likely you will win the color bet as well.
How to Manage Your Winnings
Be sure to save your profits every time the roulette wheel gives you a winning spin.
If you win a bet of $10, save $5 for the next time.
Don't invest the whole win on your next bet.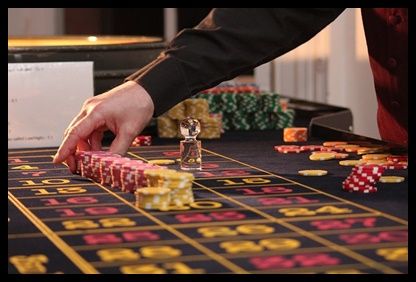 This way, you can end your online session in the back more often and enjoy the game while you make money at roulette.
Also, but this is a general rule in gambling, don't bring to the table more cash that you can afford to lose. This way you'll play with a clear head and make fewer mistakes.
A Quick Practical Tip: How I Do It
Every time I play, I have a specific fund just for my casino games. This way I will never leave the table putting myself in a bad situation.
You can do the same. Start with a small amount like $50 and bring only that to the table - no reloads allowed during a session.
This will help you to calculate the bets and to focus more on your game!
How to Size Your Bets
Another key part of any roulette strategies is to have a bankroll that is built to last.
Don't bring $150 to the roulette table if you plan to bet $50 each time.
If you don't know how to manage your bankroll, here's what most people do:
Divide your bankroll by 20 - the amount you get is going to be standard bet size for consistent wins.
Top Sites to Play Online
Finally, be sure that you have fun playing roulette.
Follow the tips we've outlined here to increase your odds of winning, but don't forget to have fun.
Roulette is not only about making money; it's about entertainment.
That's why I compiled a list of the best roulette games available on the internet today and the best bonuses you can get to play from home.
Now that you know where the best games are, is time to hit the button, spin the roulette wheel, and get ready to win!
Do You Remember Everything You Learned Today?
If you don't, here's a video recap for you!
Disclaimer: Gambling is a game of chance and there's no sure-fire formula that guarantee winnings. You can improve your winning chances by using the right in-game strategies but there is no way to predict when a machine or a Casino game is going to pay. Also, this page contains affiliate links. If you click through and play, we might earn a commission. That's what allow us to keep CasinoSmash free and bring you the best online Casino bonuses!