BetMGM Casino is one of the top online gambling sites in the US. Licensed in New Jersey, West Virginia, Pennsylvania, and Michigan, it brings an impressive collection of legal casino games to US players.

A BetMGM account can be suspended for a variety of reasons, including the use of fake account information or a VPN, attempts at logging in with incorrect username and password combinations, and many other factors.
This guide will help you to deal with BetMGM suspended accounts. It shows you the correct process to restore your BetMGM account and regain access to the website. You can then play online again and access the money in your account.
We also list the best BetMGM Casino alternatives, so you can find other good legal websites to play real money casino games while your account is reactivated.
Why Did BetMGM Close My Account?
If your BetMGM account has been closed, you need to identify what caused the site's decision to suspend it. When this happens, you can't play real money casino games on the BetMGM Casino online or place wagers on any games listed on the sportsbook. Let's look at the reasons you might have trouble accessing BetMGM.
Identity Confirmation Issues
When playing online casino games from states like Pennsylvania, Michigan, New Jersey or West Virginia, you must complete a Know Your Customer process by providing some of your details. This process ensures that players can legally gamble online and are not involved in a fraudulent activity like money laundering.
BetMGM requires all players to be 21+ years old to play their casino games and sportsbook. In addition, underage gambling is strictly prohibited on the BetMGM site.
Your mailing address, contact information and driving license must be valid to ensure you reside in one of the licensed states for online gaming. All personal information like your social security number, identification, age, address and driver's license is required as a regulatory requirement. The name you use when you create your account should match all documentation you have provided so that the BetMGM KYC process can be completed successfully.
Remember that BetMGM reserves the right to request additional identification documents to verify who you are if/when the need arises. These documents may include your passport, driving license or bank statement.
You Are Not Allowed to Play
There are several reasons why you face a suspended account on BetMGM. Some face account suspension as a security measure, while others require some action to be taken by you. Here are some of the reasons why:
You need to confirm your identity
You have multiple accounts
Account inactivity for a long time
You have used a VPN
Your gaming patterns are suspicious
You scored a big win
You can resolve a few of these issues by fixing them by yourself. However, some account issues will require the assistance of customer support from BetMGM.
Did You Use a VPN?
Only people residing in states where gambling is legal are allowed to play on BetMGM. Those living outside these states are often tempted to use a VPN to access the BetMGM site for sports betting or play casino games.
Sadly, the risk of permanent suspension for those players who breach the Code of Conduct is high.
BetMGM uses high-end geolocation tracking software that tracks down people from states where gambling is illegal. When your account has been flagged for breach, your account will immediately be suspended.
Multi-Accounting
You cannot hold multiple accounts with BetMGM. If you have multiple accounts under your name, your account(s) will be suspended immediately.
However, not all multiple account creations are intentional. For example, most customers forget their account details after being away for a long time and create a new account. If you believe that your multiple account creation is a genuine mistake, you can contact customer support for help with retrieving your account details to continue playing.
Inactivity Issues
Most often, tourists create accounts on BetMGM when they visit states where gambling is legal. However, when they leave, these accounts don't serve any purpose.
If no deposits/bets have been made within 180 days of account creation, your account will be regarded as being inactive. Inactive accounts are suspended till you contact customer support.
BetMGM accounts that are inactive for a period of 12 months or more, even if it has funds, will be shut down. Any money in the account is forfeited by the state from where the account was created. If you wish to re-activate your account, you can contact customer support to activate your account.
Suspicious Gaming Patterns
Many players who use sportsbook or other online casinos like BetMGM think they can cheat the system. However, BetMGM has highly efficient software to track some players' suspicious gaming patterns.
The Artificial Intelligent systems used by BetMGM pick up on the use of any bots and cheats quickly.
Gaming patterns of fixing bets on certain games or playing at certain times to trick the system are picked up, and the accounts are suspended immediately.
Did You Score a Big Win?
While BetMGM and Sportsbook will most likely celebrate a winner who wins big on a progressive jackpot or guessing all the lottery numbers, they will flag others.
BetMGM mainly targets big-win players who have been placing medium to high-risk bets and consistently keep winning. Unfortunately, the only chances of these wins happening are because the players use some cheat system.
These suspended accounts will remain banned till investigations are complete and only released if the player has won fair and square.
How to Reactivate a BetMGM Account
If your BetMGM account has been suspended, banned or deemed inactive, there are a few steps that you can follow to reactivate your account. Here is what you can do:
Contact Customer Support
The easiest thing you can do to reinstate your suspended account is to contact the customer support personnel at BetMGM. Most often, customer support will be able to give you immediate clarity about your account status and suspension reasons. However, if the account suspended was flagged for illegal activity, you may need to escalate the problem for resolution.
Read the Terms and Conditions
Comb through the Terms and Conditions listen on the BetMGM website for precise information. The terms usually specify what you can and cannot do with a BetMGM account.
Check Your Account
Many times, users accounts are banned or suspended for minor issues such as a verification problem. Therefore, ensure that all your credit card payment information matches the name on your ID documents provided to BetMGM.
BetMGM Casino Alternatives
If you can't reactivate your account but you want to continue playing casino games that pay real money you should consider picking a different website.
DraftKings Casino is one of the top BetMGM alternatives in the United States. This casino site offers an impressive lineup of real money slots, casino games, and live dealer games, and also features a great no deposit offers for new players.
Stars Casino is also a great alternative to BetMGM in NJ, MI, and PA. Their 'Bet $10, Get $50' bonus campaign is one of the most popular promotions in the US this year.
To find even more alternative casino sites to BetMGM, you can check out these lists: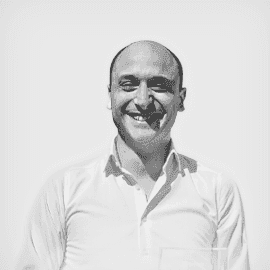 Bio
Political scientist, and gambling expert, I have spent the most part of the last ten years writing about the casino and poker industry. As a professional journalist, I work with FOX News, La Repubblica, the Economist, Politico, and PokerNews. As a gambler, I won money pretty much anywhere in Europe. As a gambling editor, I'll help you do the same.