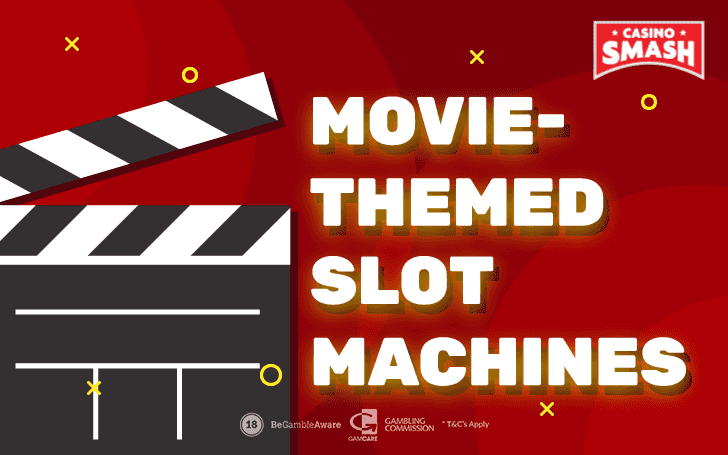 Top Movie-Themed Online Slots of 2019
From Game of Thrones to Jumanji and Jurassic World: check out all the best online slots for movie lovers!
Hollywood has produced unbelievable numbers of films that keep our imagination alive, wanting to visit the fantastic worlds that break the boundaries of reality. That is precisely why movie Slots are so fun, dynamic, and engaging.
When you play movie-themed Slot machines, you revisit the worlds and the characters that made you feel like you're a part of something bigger.
More than that, actually - you get to satisfy your crave for adventure as you spin the reels filled with bonus features, free spins, and the anticipated Wilds that boost your opportunities to win.
I love the fact that almost every blockbuster movie that had its debut in the movie theaters has its own corresponding video Slot game online.
Whether it's something as silly as the Emoji Movie or as dramatic as the Planet of the Apes, the film can be reimagined as a game that you can play both for free and for real money.
The choice is enormous, even a bit overwhelming. However, I managed to put together a small list of my favorite movie Slots online to make your work a little easier.
All you need to do is to choose a game that appeals to you the most.
You can either read the movie Slots machine reviews or skip the text entirely and jump into action with a single click of a button. That's why I included a screenshot of every game I describe.
And now, it's time to choose your favorite movie-themed game.
Or play all of them, I won't judge you.
Jurassic World
Jurassic World by Microgaming takes you on the adventure of your lifetime to a distant island where the mighty dinosaurs are on top of the food chain. An experiment that backfired will put our heroes on the run as the Indominus Rex is ready to attack… and boost your bankroll up to 1,000 times your total bet.
Be brave and spin the reels inhabited by Velociraptors, Tyrannosaurus, Pterodactyls, and other dinosaurs. They may bring you big payouts thanks to 243 paylines.
You'll also want to collect at least two Scatter symbols because a couple of them turn into Wilds. When you collect three Amber Scatters, you get 10 free spins that go together with one of these features:
Gyrosphere Valley with increasing multiplier trails
Creation Lab with Rolling Reels and Cryo Wilds
Raptor Den that includes held Wild Scatters
This is your chance to play one of the best movie Slots around!
Gladiator
This is a Hollywood Slot machine every history fan should play.
Gladiator by BetSoft is a real money online game based on the blockbuster movie where Maximus Decimus Meridius leads the people of Rome against the injustice that Emperor Commodus enforces on a daily basis.
Join Maximus in the Gladiator arena and trigger a battle by landing 3 Gladiators on the central reels. Collect Princess Wilds for a handful of rose petals that turn other symbols Wild. Grab the Coliseum Scatters for the Free Spins bonus with extra features and gold rewards.
This won't be a fight to the death like in the movie, quite the contrary - the game will make you feel more alive than ever.
Planet of the Apes
This is a Slot machine that combines two movies instead of one.
Discover Planet of the Apes by NetEnt, a game that depicts a fierce battle between apes and humans. If you liked the films Rise of the Planet of the Apes and Dawn of the Planet of the Apes, you'll definitely enjoy the game.
Here, the reels are divided into two sections for each movie. Both of them features five reels and 20 paylines. In other words, it's like playing two slot machines at once. This only means twice as many bonus symbols and free spins!
Age of Spartans
Inspired by the popular film 300, Age of Spartans by Saucify tells the story of the brave King Leonidas who leads his faithful army to fight against Xerxes the Great.
If you're into military-themed movies, you'll enjoy the game's gritty imagery, serious music, and the Wild that shouts "Sparta!". Collect five of them to boost your bankroll immensely.
Age of Spartans also features the free spins bonus. You need to collect three Shield Scatter symbols for a round of 15 free spins. The best thing? The mode triples all your wins, which can result in a royal amount of money.
Beauty and the Beast
Have you already watched the newest live version of Beauty and the Beast that features our beloved Emma Watson? Even though this tale is as old as time, it doesn't fail to inspire new generations to be kind, brave, and to be able to find beauty in every living being.
If you love Beauty and the Beast as much as I do, you'll also enjoy this new movie Slot machine by Yggdrasil. The most magical thing about the game is its graphics. As far as movie Slots go, this one takes the cake as the prettiest one.
It will greet you with a short animated segment that will lead you to the Beast's castle where our story truly kicks in. The reels feature gems, the Beast, Belle, Gaston, and the Rose Scatter that brings you good luck and free spins.
Will love be stronger than the enchantress' curse? You're about to find out!
Beowulf
Before the 2007 movie version by Robert Zemeckis, Beowulf was not a common topic for video slots. However, now we have quite a few games designed after this old English poem. And I'm not complaining.
The Beowulf Slot we are talking about is created by Pragmatic Play. It includes these notable features:
Beowulf Super Respin feature
Shield Scatter free spins
Witness Beowulf fight the fearsome dragon and discover the story that laid the foundation for all the other epic Hero's Journey stories.
Planet Emoji
After the success of the Emoji Movie, Slot creators released an abundance of games full of smiling emoticons.
Emoji Planet by NetEnt is precisely what you'd expect from its title. It is a flashy, bright-colored game that features some of the most popular emoticons like the laughing face, the pizza, the hearts, and the pile of poop.
You also need to know that you won't get your usual Slot experience here. The game doesn't have reels or paylines. Honestly, it resembles a phone app like Candy Crush more than a real Slot machine. You win if you collect clusters of at least five identical images.
You'll also see Gonzo from the Gonzo's Quest Slot peeping his head here and there - a nice Easter egg, if you ask me.
Whether you like the Emoji Movie or hate it (like me), you'll probably enjoy Emoji Planet for what it is. And it is a fun little movie Slot for a warm summer afternoon.
Game of Thrones
The violent but nevertheless amazing and award-winning TV series has inspired a game by the same name.
While you wait for the eighth and final season that's coming in 2019, enjoy the Game of Thrones Slot created by Microgaming. It won't take you long to immerse in the medieval world of Westeros as the game captures the serious tone of the show and features its epic soundtrack.
On the reels, you'll find the family crests, the Throne Scatter bonus symbol, and the Wild movie logo.
Brace yourself - big wins are coming.
Jumanji
The Jumanji slot by NetEnt might be the most nostalgic movie-themed game on this list. And that's because we all remember this 90s movie so fondly.
Whether you prefer the original or the recent Jumanji: Welcome to the Jungle remake, the game will keep you on the edge of your seat from the moment you open it.
Here are the exotic surprises you'll discover while you roll the dice:
Monsoon Wilds that will cover one or two reels in Wild symbols
Sticky Vines that make the best images stick on the reels
Monkey Mayhem where the monkeys will give you the best combinations
The Rhino Stampede when a group of rhinos run over your reels leaving behind a few Wilds
Of course, don't forget the abundant free spins that are triggered by all these wonderful features!
Jungle Books
2016 was a good year for the fans of the stories by Rudyard Kipling, as the live-action movie called the Jungle Book was released.
In case you want to visit the jungle one more time, I have the perfect movie Slot machine for you. Jungle Books by Yggdrasil is a beautiful online real money game that features Mowgli, his friends Bagheera and Baloo, and his arch-nemesis Shere Khan.
While you play, the setting constantly changes and reveals new worlds full of beauty and new special features.
Mighty Kong
Some stories are timeless classics. Just like King Kong. Since 1933, this giant gorilla has been reimagined in various forms of media, including the recent Kong: Skull Island released in 2017.
Whether you love the gigantic ape or have nightmares about it, try out the movie-themed slot machine called Mighty Kong by Pragmatic Play. It has 50 fixed paylines for many possibilities to win. Additionally, you'll find King Kong Scatters that trigger free spins, multipliers, and an expanding Wild.
Finally, this movie slot features great music that sets the tone for an exciting jungle adventure.
Holmes and the Stolen Stones
The Adventures of Sherlock Holmes is yet another inspiration for numerous films and TV series. You might have heard about the latest installment about the best detective in the world (sorry, Hercule Poirot!) called Sherlock, a show by BBC.
In the slot Holmes and the Stolen Stones by Yggdrasil, we'll revisit 221B Baker Street in London and help Sherlock and Dr. Watson solve the mysterious case of the stolen gemstones.
This movie Slot machine has everything a true Slots fanatic could wish for. Outstanding graphics, mysterious soundtrack, and massive jackpots make Holmes and the Stolen Stones a must-play for any lover of crime films.
But What If I Want More Movie Slot Machine Games?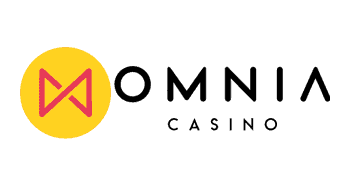 I think we can all agree that movie-themed games are simply the best. Therefore, this list might not be enough for you.
Luckily, there's a solution right before your eyes.
You can visit Omnia Casino for more Slots that feature your favorite characters and offer lots of fun bonuses.
You'll also get a nice Welcome Package that consists of:
A 100 percent cash match bonus of up to €100
50 extra spins
Simply sign up, make your first deposit, and enjoy all your gifts.
Afterwards, watch your favorite movie - you've earned it.
Disclaimer: Gambling is a game of chance and there's no sure-fire formula that guarantee winnings. You can improve your winning chances by using the right in-game strategies but there is no way to predict when a machine or a Casino game is going to pay. Also, this page contains affiliate links. If you click through and play, we might earn a commission. That's what allow us to keep CasinoSmash free and bring you the best online Casino bonuses!
Bonus info: terms and conditions apply to the offer. If something isn't clear, have a look at our review of OmniaCasino for the T&Cs in full. The offer on this article might have expired by the time you read it. Please refer to the review pages for the latest bonuses and promotions available.