The Daily Spin to Win is a game created by the Michigan Lottery where players can win bonus credits, retail free play, or entries into special giveaways.

Based on the same 'wheel of fortune' mechanics of other popular online games like Dream Catcher and Crazy Time, the Michigan Daily Spin to Win launched on February 1, 2022, and is set to run until July 6, 2022.
In this new CasinoSmash guide you find all the details you need to take part in the promotion as well as a number Michigan Daily Spin alternatives to consider in case you are not eligible to play on the Michigan Lottery website.
Who Can Participate?
The Michigan Daily Spin wheel of fortune game is open to all Michigan Lottery account holders. If you don't have an account on the Michigan lottery website, you can visit MichiganLottery.com and register there.
To register a free account, click on the yellow 'REGISTER' button and follow the instructions on the screen. Once the process begins, you will need a valid e-mail address to continue: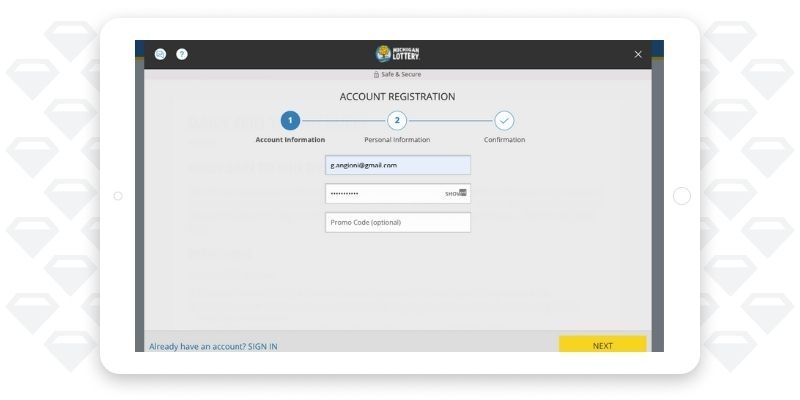 Can Everyone Register for the Michigan Daily Spin?
At present, the Michigan Lottery website accepts only players located in the state of Michigan.
To confirm you are, you will need to add both your address, phone number, and Social Security Number (SSN) as you go through the process of creating a Michigan Lottery account. Like it happens at all Michigan casino apps, this is a requirement to obtain a 'verified' Michigan Lottery account and play this spin to win game.
What Are the Prizes?
If getting your hands on a Michigan Lottery online account is not a problem for you and you would like to be one of the next giveaway prize winners, you should know the fun and entertaining games on the website always come with the possibility to play to win big.
When it comes to the Daily Spin to Win game, the wheel prizes include:
$2 off a $5 purchase of a retail 'free play' coupon
$20 retail 'free play' coupons
$5 bonus credit
Play $15, Get $35 bonus
$15 in bonus credits
Deposit $20, get $10 in online bonus credit
These are not the only prizes part of the Daily Spin to Win promotion, as Michigan Lottery account holders can win up to 100 entries to the monthly grand prize giveaway in one go and compete for the $5,000 cash prize!
With just one interactive spin, everyone could be the next winner of these exciting prizes:
| DRAWING NUMBER | ENTRY PERIOD | DRAWING DATE | NUMBER OF WINNERS | NUMBER OF ALTERNATIVES | GIVEAWAY PRIZE |
| --- | --- | --- | --- | --- | --- |
| 1 | February 1, 2022 at 12:00:00am – February 28, 2022 at 11:59:59pm | March 9, 2022 | 1 | 3 | $5,000 Cash |
| 2 | March 1, 2022 at 12:00:00am – March 31, 2022 at 11:59:59pm | April 6, 2022 | 1 | 3 | $5,000 Cash |
| 3 | April 1, 2022 at 12:00:00am – April 30, 2022 at 11:59:59pm | May 4, 2022 | 1 | 3 | $5,000 Cash |
| 4 | May 1, 2022 at 12:00:00am – May 31, 2022 at 11:59:59pm | June 9, 2022 | 1 | 3 | $5,000 Cash |
| 5 | June 1, 2022 at 12:00:00am – June 30, 2022 at 11:59:59pm | July 6, 2022 | 1 | 3 | $5,000 Cash |
How to Participate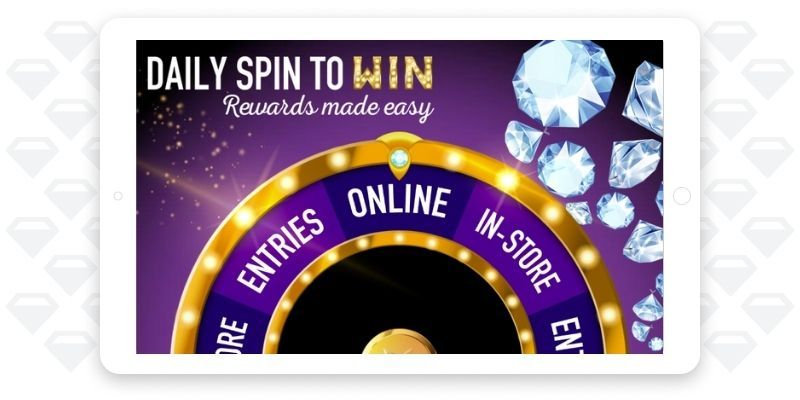 If you are eligible to join this online free-play interactive spin to win game, you have the opportunity to try each day that you log in to your Michigan Lottery account.
Until July 6, 2022, account holders can play the interactive Spin to Win game one time per day for a chance to win online bonus credit, bonus cash, retail free play, or entries into a giveaway. Each play must take place between 12:00:00am ET and 11:59:59pm ET.
Additional Bonus Cash and Online Free Play Alternatives
Online players can access a large number of free play games with cash prizes and if you can't join the ones available on the Michigan Lottery website, you may be very interested in what we are about to share.
Live Spin to Win Games
Our first tip, in this case, is to explore the world of game shows and discover the incredible games run by the likes of Evolution Gaming and Playtech. Nearly all licensed gaming sites in the United States offer live games online and you can't go wrong with great games like Dream Catcher and Crazy Time.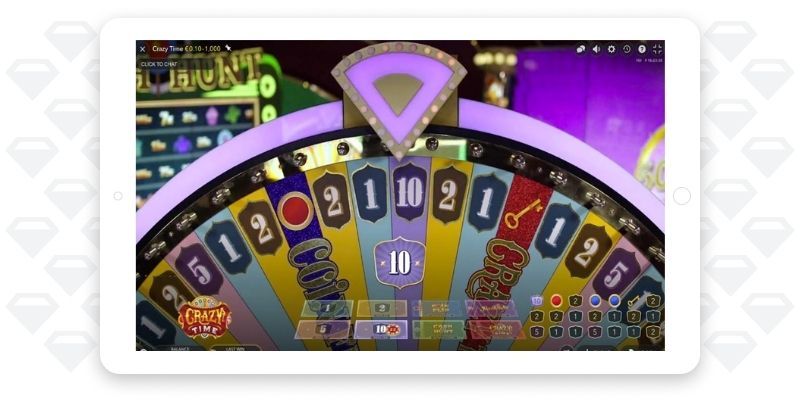 If you want, you can even use the real money free bonuses to play Monopoly online with friends - hoping yours will turn out to be the 'best bet' in the game.
A Daily Spin...on Slots
The slot machine world is thriving, and international developers are racing to bring their best games into the US market. Now that real money gambling is legal in some states, the slot offer has reached incredible heights and made available some truly innovative titles.
Since starting from the classics is always a good idea, we prepared a few special pages with direct access to the best bonuses out there. Whether you are looking for free spins on Starburst or you want the latest bonus code to play Book of Ra for free, we've got you covered.
Then, our lists of the best slots on DraftKings and the top games on Bet365 Casino have everything you need to keep you going and help you discover great games available for free and real money play.
Frequently Asked Question about the Daily Spin to Win Game by the Michigan Lottery
Is this game legal?

Yes, the Daily Spin to Win game is run by the Michigan Lottery, who also run Michigan Lottery club keno.
What is the monthly grand prize giveaway?

Each of the giveaway prize winners takes home a cash prize of $5,000.
Do I need a Michigan Lottery account to play?

Yes, this online game is open only to Michigan lottery account holders.
Can I play interactive spin to win games if I am not a Michigan lottery account holder?

You can't play this Daily Spin to Win game but you can access other real money games like Monopoly Live, the Dream Catcher, and Crazy Time.
Do I need to pay taxes if I win?

Prizes over $5,000 are subject to federal tax withholding and state income tax withholding at the current rates in effect at the time of claiming the prize. Any winners that should claim a prize of more than $600 will receive a tax statement of gambling winnings (W2-G) which identifies the full amount of the prize awarded and the tax withheld, if any.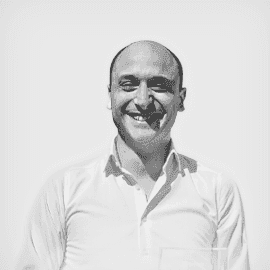 Bio
Political scientist, and gambling expert, I have spent the most part of the last ten years writing about the casino and poker industry. As a professional journalist, I work with FOX News, La Repubblica, the Economist, Politico, and PokerNews. As a gambler, I won money pretty much anywhere in Europe. As a gambling editor, I'll help you do the same.